An official informed that around 100 structures, including 15 construction houses were demolished in the presence of police.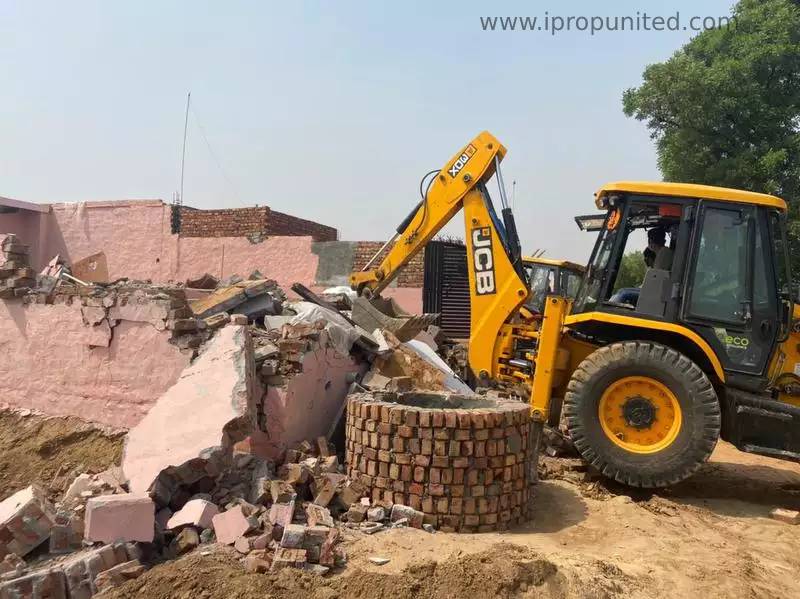 GURUGRAM: On Thursday, the town and country planning department demolished three illegal colonies in Bhondsi and Naya Gaon.
Amit Madholia, the District town planner, informed that the demolition and restoration drive was carried out in the revenue estate of two villages. Sohna tehsildar Shikha was the duty magistrate and 100 policemen were present during the drive. "During the demolition, 78 plinth level structures, 15 under-construction houses, eight boundary walls, four commercial shops were razed in three illegal colonies" he informed.
According to the DTCP norms, the land falls within the Urban Area limit of Gurgaon  "The Section 3 of Haryana Act no. 8 of 1975 provides that the land owner shall get a licence from DTCP before carving out a colony within the prescribed 'Urban Area.' Section 7 (i) of the act prohibits subdivision intention to sub division of land for carving out the colony. Section 7 (ii) prohibits construction in a colony for which license under section 3 has not been granted," complaint said.
Madholia informed "The offenders have violated the norms by subdividing land for the purpose of colony. The offenders are deliberately continuing with the contravention of provision of Haryana Act of 1975 and rules."
He shared that violation of the Act is a punishable offense with imprisonment of up to 3 years. The department will soon register a police complaint against the offenders.
"We will write to the police to stop development of unauthorized colonies," he added.
Follow and Connect with us: Twitter, Facebook, Linkedin, Instagram