Readymade decorations are so generic and boring that they lack heart and soul. This Christmas, add a little extra spice and sugar to your home and tree with handmade decorations. If you are not artistic, do not worry—we have lots of simple and enjoyable ideas to make gorgeous handmade decorations that will wow your friends and family and save you a ton of money.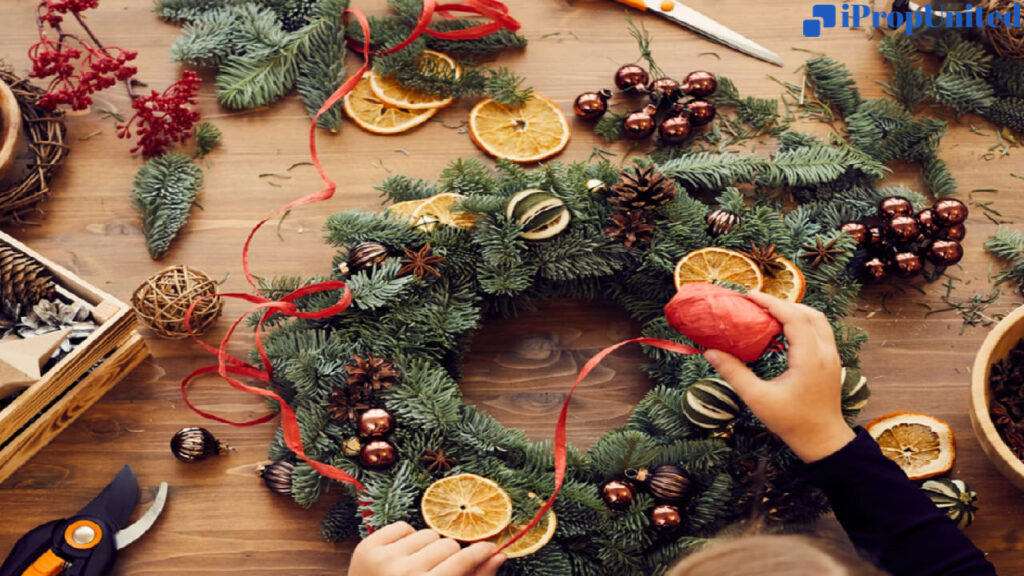 Here are our best DIY projects to transform your house this year and make it look even better.
DIY Pasta Wreath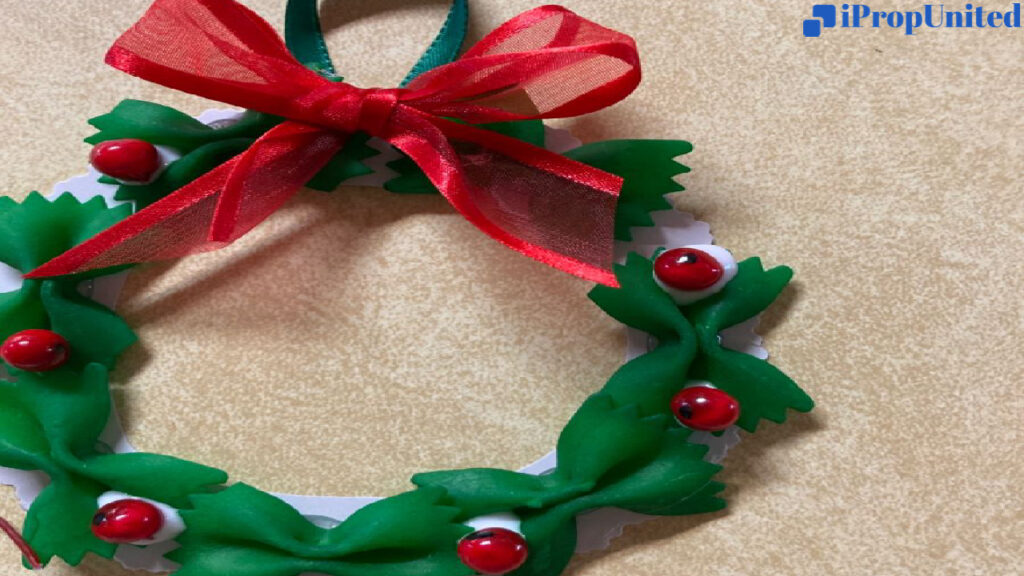 A gorgeous homemade wreath made with pasta can be made at home this year; all you need is a paper plate, glue, spray paint, and some farfalle pasta! You can decorate it with ribbons and pine cones, and it will definitely make your neighbors jealous! A beautiful wreath outside the house looks warm and inviting. Break with tradition and make this one!
DIY Homemade Christmas Tree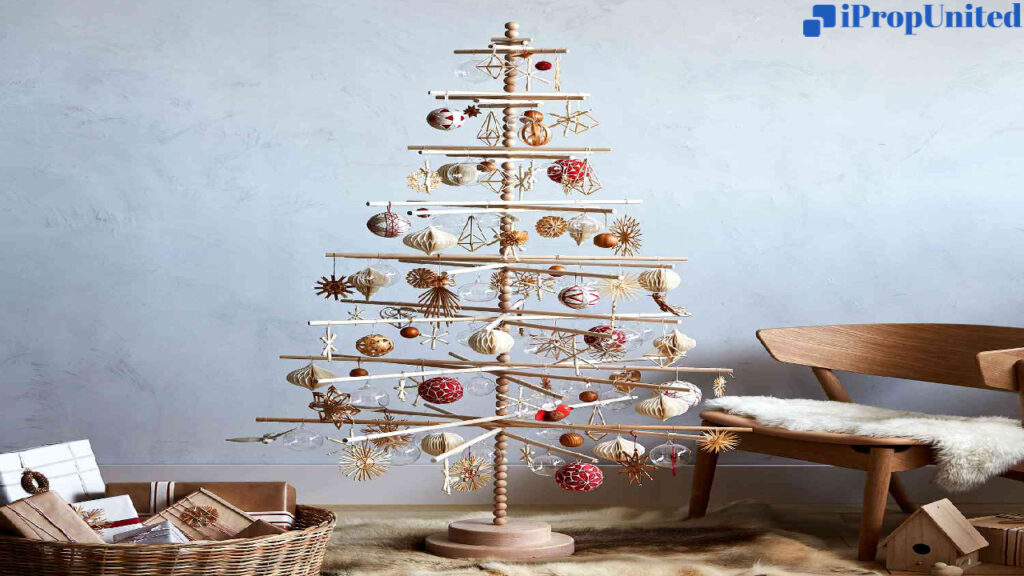 For a truly bold look, this year make your own Christmas tree instead of going with the typical fir or pine. It is simple to assemble, requiring only small wooden dowels or scrap wood of different lengths and a hot glue gun to adhere the pieces together. Add some handmade hanging ornaments, such as large bows, and string fairy lights to finish off your designer Christmas tree.
Minimalist No-Mess Tree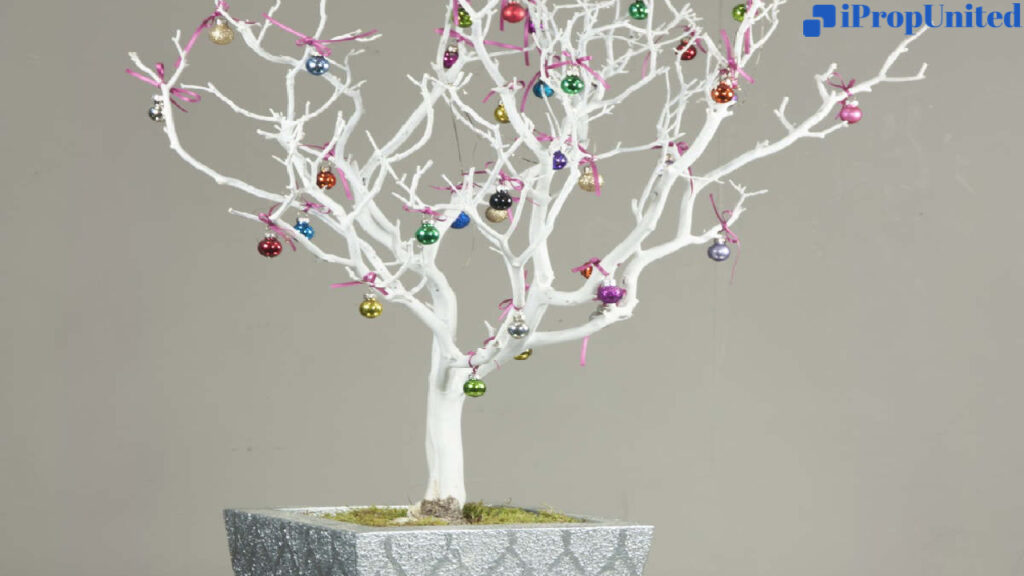 Try this minimalist DIY Christmas tree instead if you do not have the time or energy to decorate a large tree or have limited space. Simply paint a branch, place it in a glass jar or vase, and add some Christmas accessories to make it look stylish.
Cinnamon Scented Candles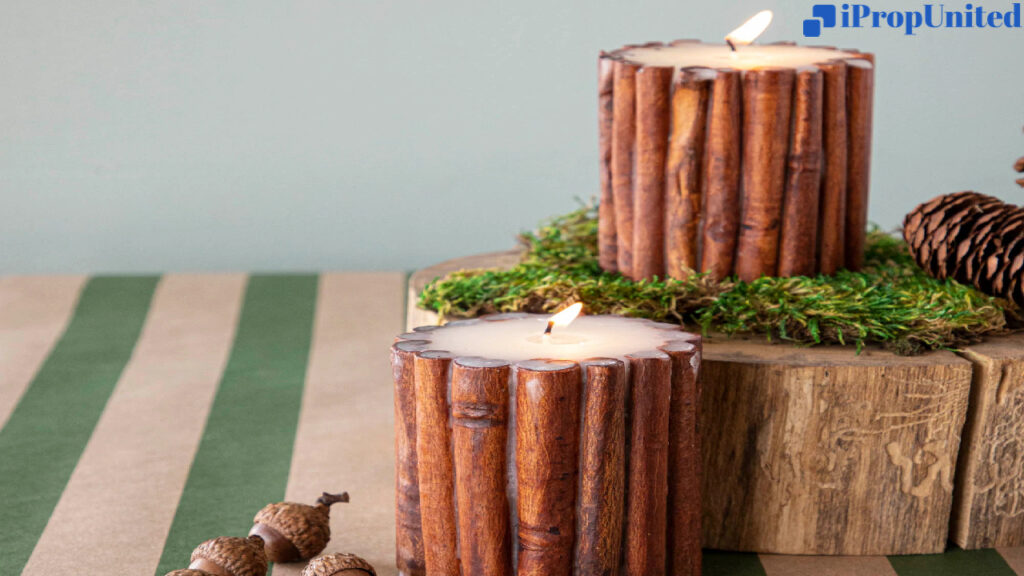 This holiday season, there is no need to break out your glass or silver candlesticks—make your own rustic, charming candlesticks instead! Simply glue cinnamon sticks around a votive candle and wrap them in a pretty little piece of lace or ribbon; add pine cones and a little greenery to finish them off. These are so simple to make, and the aroma of cinnamon, both warm and nutty, fills your home with the lovely scent of Christmas.
Pasta Cone Trees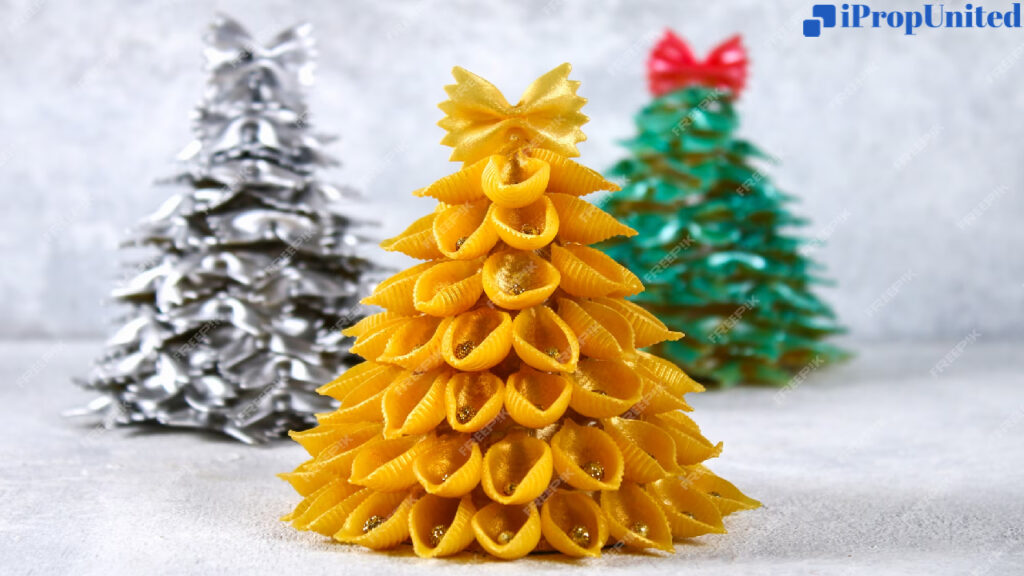 These little pasta cone trees, which can be adorned with rolled-up balls of golden wire or beads and bows, will make a pretty focal point for your Christmas festoons. They are incredibly easy to make, but they still look quite exquisite. All you need is a paper cone, pasta, spray paint, and glue.
Basic Mason Jars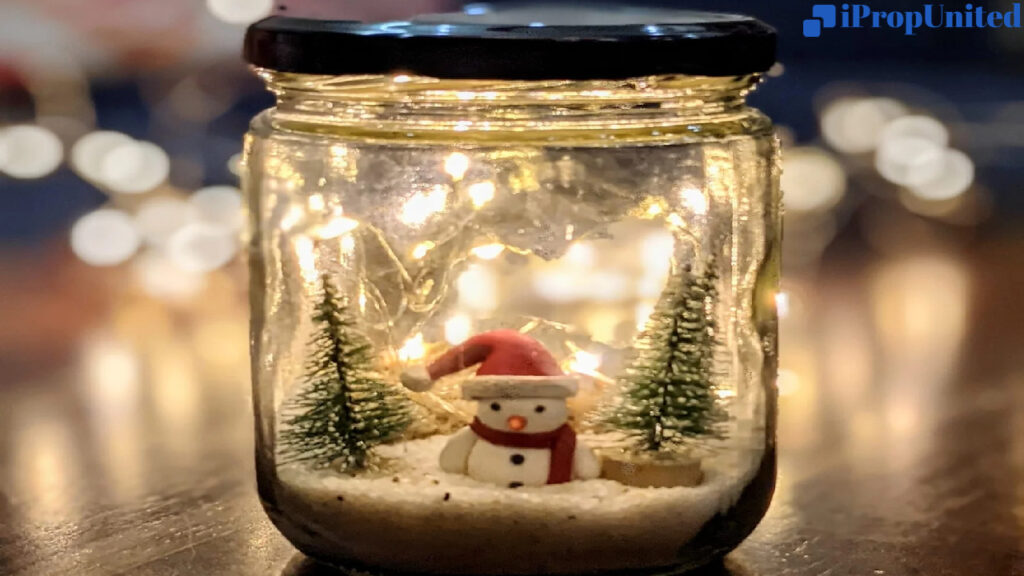 These rustic mason jars would look great on the window sill or side table, dressed down with a little lace, ribbon, pine cones, and green sprigs; they make inexpensive, yet charming lamps that add a touch of charm to any room in the house, and a little Epsom salt added underneath the tea lights or candles creates a snowy effect!
Make Your Own Faux Fireplace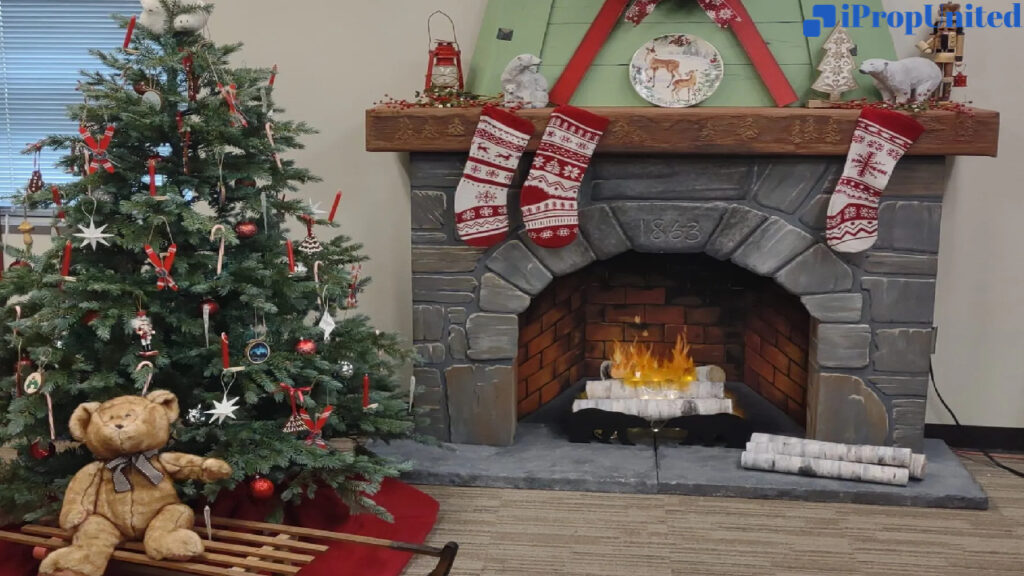 You can create a faux fireplace that looks and feels authentic by arranging pillar candles of varying sizes in rows. This is a clever and sophisticated way to replicate the real thing, and you will feel the warmth coming from the hearth!
DIY Cardboard Roll Home Decorations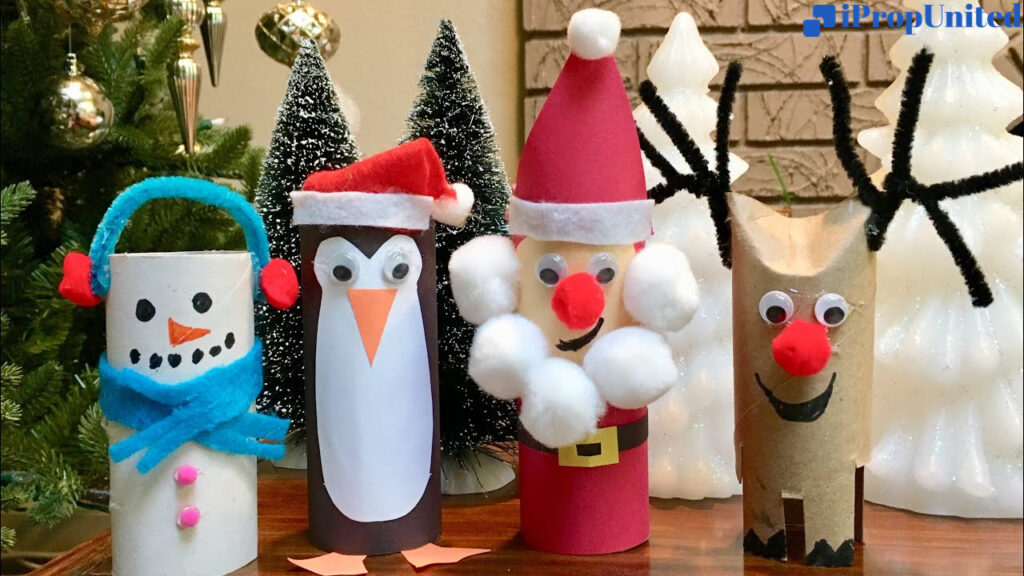 These adorable and simple cardboard roll characters are a great craft to do with your kids to get them in the Christmas spirit. All you need is cardboard rolls, paint, and a little imagination!
Bottom Line 
Get creative and make your own decorations to adorn your hearth and home! It is time to get creative and ring the Jingle Bells! Add a little personal touch to your décor and watch the magic of Christmas unfold before your eyes! Christmas is a time to spend quality time with family.
Follow and Connect with us: Twitter, Facebook, Linkedin, Instagram