How to Choose Eco-Friendly Paints
Are you trying to find a safer substitute for conventional interior paints? Read this article to find out how to pick painting supplies that will produce amazing results while having a minimal impact on the environment and the health of your family. The following information will help you choose non-toxic paint that is safe for you and the environment.
There are numerous alternatives for paint, ranging from brands and colors to finishes and formulations. As crucial as choosing the ideal hue for your living room or furniture restoration project may be, you should also take the material of the paint into account. After all, it might include VOCs—harmful chemicals that could affect both the environment and the health of your family.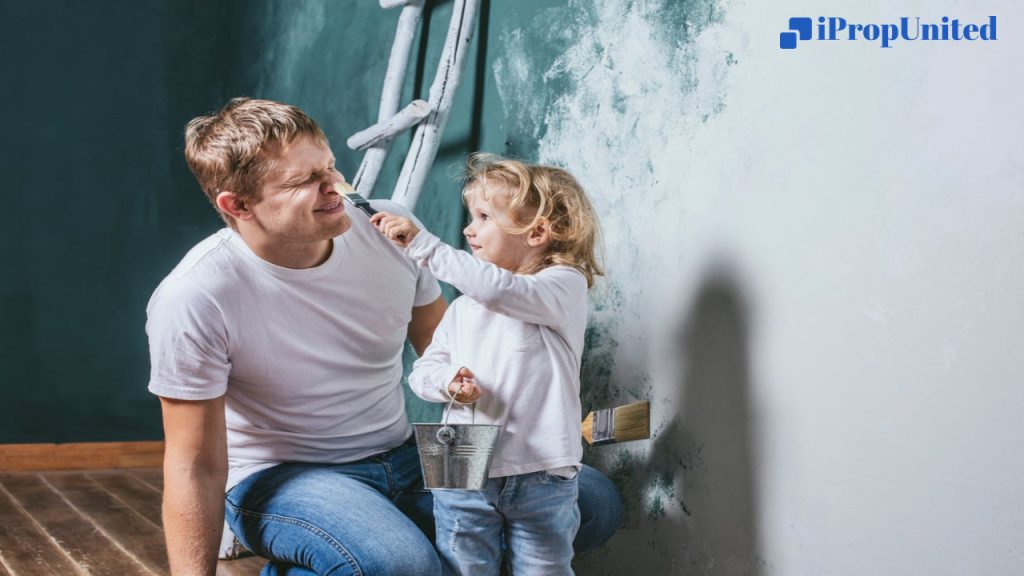 The Paint's Composition
Paint's most fundamental components are pigments for color and binders (also known as resins) for adhesion, which are combined in a liquid base (also known as a solvent) before being applied to surfaces. Acrylic and latex paints are water-based, while the synthetic solvent is frequently used with oil-based paint. As a general rule, paints that are water-based, such as latex and acrylic, are safer than paints that are oil-based.
Paint can also contain a variety of additives to improve its application, quickness of dying, durability, resistance to stains and scuffs, and other qualities. Fewer additives are generally better in terms of eco-safety. Pesticides (frequently present in "antifungal" paints), biocides (a typical preservative), and metals used in pigments are a few to be on the lookout for such as cadmium and chromium). 
What Differentiates an Eco-FrienPaint?
The term "VOCs" has become a buzzword that most people have at least heard of. VOC stands for volatile organic compounds, which are the substances that are most frequently utilized as stabilizers, driers, thickeners, and preservatives in a range of industrial products.
How do VOCs work?
VOC concentrations are up to 10 times higher indoors than outdoors and are discharged into the air as gases with a strong, unpleasant odor. Sadly, their toxicity can linger for a very long time after the smell disappears.
The Environmental Protection Agency reports that the short- and long-term negative health impacts of VOCs range from allergic reactions, headaches, and nausea to diseases of the liver, kidneys, central nervous system, and even cancer. Certain VOCs have also been linked to ozone layer deterioration. The EPA now sets a limit of 250 gm/l for "low-VOC" latex paints and 380 gm/l for "low-VOC" oil-based paints for the amount of VOCs.
The "zero-VOC" paints that are currently on the market are better for the environment. While simpler formulations like chalk paint and milk paint (more on these below) may be completely VOC-free, some commercial paints with that label are only allowed to include 5gm/l of VOCs. Although it's usually a good idea to ventilate the area where you're painting, low- and zero-VOC paints have the advantage of not having a strong odor when applied.
Check certified seals
It can be difficult to determine what is in the can of paint because paint manufacturers don't frequently include all of the components on the label. Even looking at the technical data sheet online might not give you all the information.
So, how can you be certain that the paint you purchase is eco-friendly? Keep an eye out for independent testing certification seals. For example, paints with the GREENGUARD label contain less than 50 grams of VOC per liter, while paints with the Green Seal have a maximum of 50 grams for flat paint and 100 grams for non-flat paints.
The Coatings Research Group Inc., which has evaluated and certified the products under the GreenWise label, has less credibility than independent groups because it is an association of paint manufacturers.
Consider using natural paints
DIYers with environmental objectives should be aware that there are several types of paints, including chalk paint, clay paint, and milk paint, that are low- or even no-VOC paints from major commercial manufacturers. The latter is typically more expensive, manufactured in smaller batches, with fewer and simpler ingredients. Clearly, people on a tight budget frequently select paints of this kind for tasks like giving old furniture items a brand-new coat rather than painting an entire room.
Remember that when it comes to paint products, "natural" has a somewhat ambiguous definition (for our purposes, we categorize chalk, clay, and milk paints as natural paints). Terpenes, for example, which are VOCs derived from plants, may be present in some natural paints. Furthermore, because casein, a protein used as a binder in milk paint, is a "natural" animal product, it may not be entirely regarded as environmentally sound given that large-scale dairy facilities have been shown to contribute to the production of greenhouse gases.
Top Eco-Friendly Paints
The earliest formulations used by large paint producers to create healthier and more environmentally friendly products had poor outcomes, but over the past ten years, there have been substantial advancements.
Many of the low- and zero-VOC paints available today, including natural paints, offer great coverage, lovely hues, simple application, and even finishes. Yet, some consumers may still choose paints with compounds like biocides that withstand harsh wear and tear conditions for durability on exteriors and high-traffic surfaces like floors. (But, keep in mind that a good latex paint with a high proportion of pigment and binder solids, particularly binders made entirely of acrylic polymers, might increase the product's longevity.)
To make your home as toxic-free as possible, we've chosen 5 paint companies that provide eco-friendly solutions.
Nilaya by Asian Paints
Nilaya Naturals, the first brand of organic paints in India, was introduced by Asian Paints in September 2019 during the AD Design Show in Mumbai. The organic paints are manufactured with all-natural components and include soya bean, whey protein, casein, castor seeds, calcium carbonate, need oil, and colors. Also, a wholly natural composition has a number of benefits, such as neem oil's antifungal and antibacterial characteristics that make the paint more breathable.
Kansai Nerolac Impressions Eco Clean
Nerolac, the second-largest paint manufacturer in India, transitioned to lead-free paints many years ago and recently made the decision to environmentally alter their brand by launching a line of water-based, low-VOC paints. Even though the eco-conscious line is more expensive, it lasts longer and offers a number of advantages, like a rich finish, anti-bacterial paint, stain resistance, fungal resistance, and more.
Berger Paints' Silk Breathe Easy
Berger Paints, another well-known paint company in India, started their Green Horizon initiative to start over. To ensure that their products have no harmful effects on health, they eradicated lead, mercury, and chromium from their paints and significantly decreased VOCs and the number of aromatics. The Breathe Easy line has a low VOC content and formaldehyde-reducing properties. It is made with 100% acrylic emulsions and bright colors. Not only that, but they are also anti-bacterial, anti-pollution, and anti-infection, and they are certified by the Singapore Green Label.
Dulux India
The UK-based company is a market leader because of its numerous manufacturing facilities in India. Also, the business works daily to develop goods for a future with less pollution. Following the strictest environmental requirements for paints, which include lowering their VOC level, is one of their deliberate efforts. They want to improve air quality and make the air in our homes as fresh as possible by substituting water for the customary solvents used in paint.
Khadi Prakritik Paint
Khadi Prakritik Paint, manufactured by the Khadi and Village Industries Commission, is the first paint of its sort ever created in India and uses real cow dung as its primary ingredient. These non-toxic paints are marketed as environmentally safe and odorless. They also include anti-fungal and anti-bacterial characteristics.
Follow and Connect with us: Twitter, Facebook, Linkedin, Instagram