Owners claim that their properties were registered with due process and the properties are legal. They also disagree with the declaration of authorities, which says that their properties are located on a 'floodplain'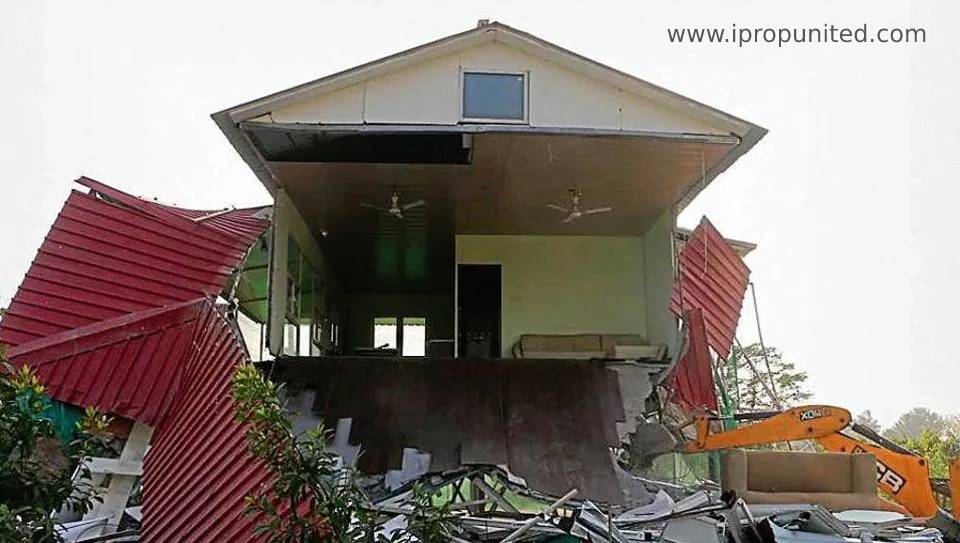 NOIDA: On Thursday, a handwritten note pasted on the front gate of a farmhouse in sector 135 said "please don't destroy us."
The letter was addressed to Noida Authority CEO Ritu Maheshwari, pasted on the gate of another farmhouse said "Despite the status quo order passed by the HC… you have deployed JCBS and full force to demolish the properties… The same shall amount to contempt of court."
The notice referred to the Allahabad High Court's order to the Noida Authority which was issued earlier this week to maintain the status quo on the demolition drive in the area of the Yamuna floodplain for 20 days.
The area has witnessed 5 demolition drives since May 31, three in Sector 135 and recently on Thursday morning. About 110 farmhouses have been demolished.
The Harit Kisan Kalyan Samiti, a group of 53 owners of farmhouses who filed the petition in the High Court – called a meeting at their club in Sector 135 to discuss the ruling and decide the following action.
One of the owners and the member of the Samiti shared "There are several rulings of the Supreme Court, Delhi High court and Allahabad High court defining the floodplain area. We are going through all of them and we've found that we are not in the floodplain at all. We will submit our objections to the authority on the basis of these orders."
"People go to the hills in search of nature, and we have done the same here, which should not be wrong at all," he added.
A villager, Sachin Kumar also commented "A large number of constructions have come up in the past three to four years, but a lot of them are older. They are equipped with swimming pools and all sorts of luxurious items. During Covid, many owners stayed here for months. Now they come here with their friends once in a while."
Follow and Connect with us: Twitter, Facebook, Linkedin, Instagram