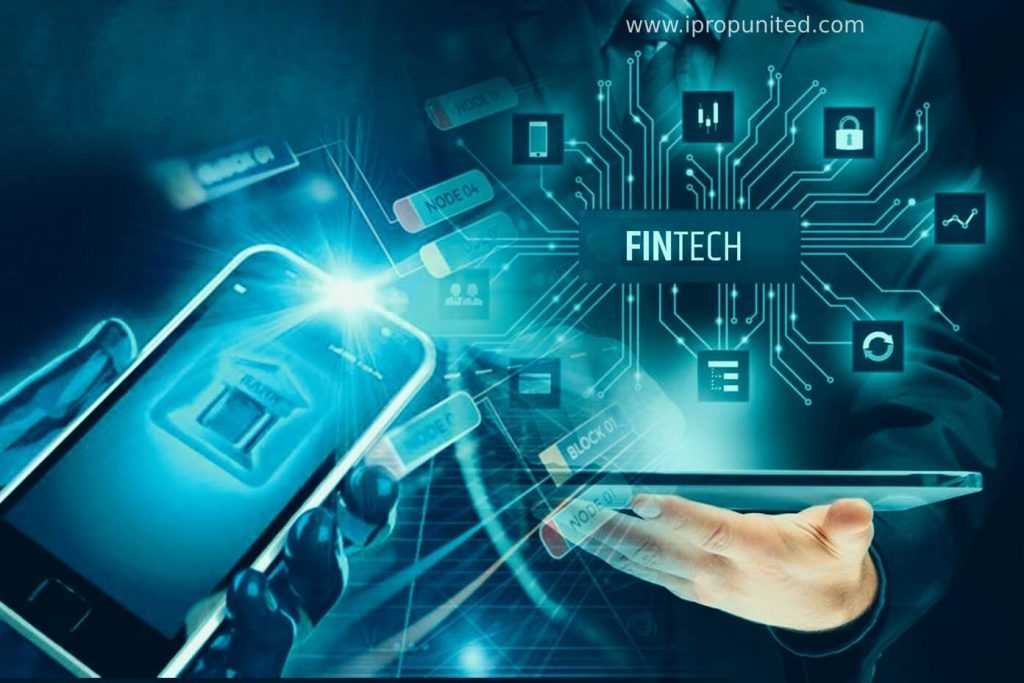 FinTech is an industry composed of companies that use technology to offer financial services. These companies operate in insurance, asset management and payment, and numerous other industries. FinTech has emerged as a relatively new industry in India in the past few years.
Our country has the highest FinTech adoption rate globally. The Indian FinTech industry's market size is $50 Billion in 2021 and is estimated at ~$ 150 Billion by 2025.
The Indian fintech market is expected to reach USD 150 billion in valuation by 2025," the finance minister said. India's fintech adoption rate is at 87 percent as against the global average of 64 per cent, the minister added.
So, let's discuss top fintech companies and know why they are important for our economy's growth.
1 Razorpay
Company: Razorpay is the highest valued startup in India, it allows your business to accept, process and disburse payments via its products suite. It is India's first full-stack financial company and its mission is to enhance the payment experience of over 300 million end consumers.
Services: Razorpay gives you access to all the payment modes including credit card, debit card, net banking, UPI and popular wallets including JioMoney, Mobikwik, Airtel Money, FreeCharge, Ola Money and PayZapp.
CEO & headquarters: Harshil Mathur is the CEO of Razorpay, located in Bangalore, Karnataka, India. Razor Pay was founded by alumni of IIT Roorkee, Shashank Kumar and Harshil Mathur, it is the second Indian company to be a part of Silicon Valley's largest tech accelerator, Y-Combinator.
Turnover: The Bengaluru-based startup saw revenue from sales climb to INR 841.2 Cr in FY21, a 65.2% jump from the INR 508.9 Cr it reported in FY20.
Currently, over 8 million businesses use Razorpay. It is one of the largest payment gateways in the Indian market and witnessed huge opportunities during the Covid pandemic as everything went online.
2 Groww
Company: GROWW is a platform that offers a new way of investing with stock broking and direct mutual funds. Groww makes investing easily accessible for everyone and it enables its users to invest in mutual funds without any hassles.
Services: It is one of the best trading platforms in India and it provides brokerage-free equity delivery trades and brokerage-free mutual funds.
CEO & headquarters: Groww is located in Bengaluru. Four Flipkart employees – Lalit Keshre, Harsh Jain, Ishan Bansal and Neeraj Singh, quit their jobs to start a venture that could make investing easy. This venture is called Groww and its operations started in 2017.
The company has witnessed 200% growth in first-time investors in 2020.
Turnover: The company is expanding fast and has also achieved unicorn status in April 2021.The company closed an $83 million worth of its Series D funding round led by Tiger Global Management, which helped it turn into a unicorn startup.
3 Cred
Company: Cred is a reward-based credit card payment app. It also lets users make house rent payments and provides short-term credit lines. Cred is a free mobile application and it simplifies the process of paying bills and simultaneously earning rewards.
Services: This app provides users with a platform to pay their credit dues, rent and other bills, all in one place while earning additional rewards for doing so on time. This company offers five different products like Cred RentPay, Cred Cash, Cred Pay, Cred Store and Cred Travel Store. On August 20, 2021, Cred launched a Peer to Peer (P2P) lending feature known as Cred Mint that aims to monetize through its 7.5 million users.
CEO & Headquarters: CRED is an Indian fintech company, based in Bangalore. Founded in 2018 by Kunal Shah.
CRED is one of those legendary startups that got funding right before its execution. This was made possible by the brilliance of Kunal Shah. Cred received criticism for being overvalued and lacking a sound monetization strategy and made a loss of 63.90 crores and 378.89 crores in 2019 and 2020, respectively but despite all these losses Cred was trusted by investors.
Turnover: CRED has turned into a startup unicorn with a $2.2 billion valuation in a very short span of time. Cred has reported total revenue of Rs 95.5 crore for the financial year ending March 31, 2021 (FY21). In FY20, it was Rs 18.14 crore.
CRED App operates in compliance with NPCI (National Payments Corporation of India) guidelines. NPCI is a payment system operator authorized by the Reserve Bank of India (RBI)
4 BharatPe
Company: BharatPe makes payment acceptance easy by offering merchants a single QR to accept all the payment apps. It has made payment acceptance simple and free for all businesses with no transaction charge. It accepts all kinds of apps such as PayTm, PhonePe, Google Pay, BHIM and 150+ other UPI apps.
Services: BharatPe provides its consumers with a digital payment platform.  By using this platform business owners can make transactions with customers using a single BharatPe QR Code that accepts payments from all UPI Apps. By making continuous transactions through the BharatPe QR Code, you can avail loan offers, cashback and many other bonus offers.
BharatPe also offers a unique P2P Lending product, wherein BharatPe's merchants have the option to take 1M/3M/6M/12M loans starting from INR 25k and going up to INR 7 Lakhs at competitive rates and payback in the form of EDIs (Easy Daily Installments).
CEO & Headquarters: Suhail Sameer is the CEO of BharatPe, headquartered in New Delhi.
Turnover: The company reported that it recorded revenue growth of 4x in FY22 to $100 million and has set itself the goal of crossing $300 million in revenue by FY23 end.
BharatPe is the 4th largest player in the UPI portion after Google Pay, PhonePe, and PayTm.
5 Cashfree
Company: Cashfree is an Indian payment and banking technology that helps businesses in India to collect payments online and also make payments. This company helps more than 50,000 businesses with payout, wage payouts and instant loan disbursements. 
Services: Cashfree is used for multiple cases like wage payouts, bulk funds and vendor payouts. Currently, it is helping more than 1 lakh businesses to accept and send money.
CEO & headquarters: Cashfree Payments is located in Bengaluru, Karnataka, India. Akash Sinha is the Co-founder & CEO of Cashfree Payments. It was founded in 2015.
This company started as a fintech solution for e-commerce companies which wanted to digitize cash on delivery (CoD), Cashfree wanted to help customers with an app as an alternative to the point of sale (POS) machines.
Turnover: Cashfree Payments saw its revenue from operations grow 2.3 times to Rs 227.33 crore during FY21 as compared to Rs 99.6 crore in FY20.
Above mentioned fintech companies and other fintech startups like (website link) PeProp.Money are developing value-added solutions and features that can easily be integrated with banking platforms through application program interfaces and for streamlining the operational capabilities of the banks.
Follow and Connect with us: Twitter, Facebook, Linkedin, Instagram