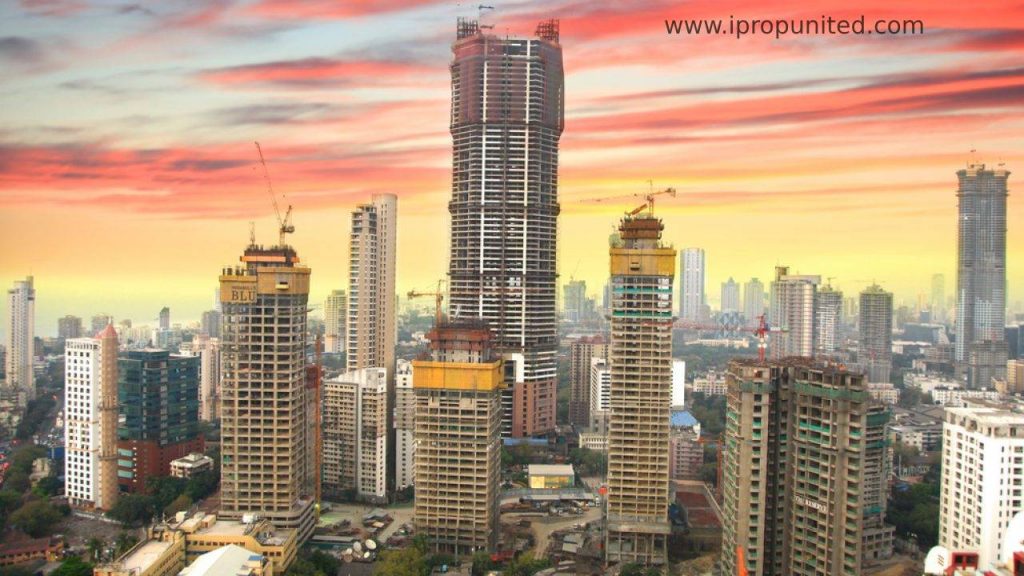 Our country is one of the most beautiful countries in the world. Here you can find the perfect fusion of people with different cultures. India has 29 states; each state is different and has its own significance. India has witnessed rapid growth in terms of economy, education, technology, employment opportunities, geographical conditions. The country has become a top destination for tourism, education, and commerce.
If you are planning to move to a different city then it requires a deep amount of research and there are many factors involved in the opportunity you are looking for while starting your new life in a new city. If you are thinking of relocating to a new city in search of a better life, education, or employment, it is essential to know the details before making any decision.
Moving into a new city is an exciting experience. However, there are factors like employment opportunities, cosmopolitan culture and high standard of living that encourage you to relocate to a better place.
You need not to worry about research because here we are going to discuss the 5 cities you can consider. Whether it is great infrastructure, sustainable development or merely boosting the economy, these cities perform proficiently and offer you the best residence to live in and the best job opportunities as well.  
1 Ahmedabad
Ahmedabad is a beautiful city and a popular destination for tourists. This city has great infrastructure with the fastest transport facilities. It easily connects with major cities. This city has many reputed colleges and institutions. Opened in 1953, the Civil Hospital of Ahmedabad is the largest hospital in Asia. There are other health care institutes which provide quality services, which gave momentum to the city's development. Citizens are so polite, things like rash driving, honking, cursing are non-existent here. This city attracts people from different age groups and is a peaceful place to live. Ahmedabad, with a GDP of Rs. 51,432 crores is considered a developing city. The entrepreneurial spirit of the Gujarati people turned the city into a human endeavor with vibrant and bustling markets demanding your attention on your way home for swanky offices along broad avenues lined with green.
In ahmedabad you can find residential property within the budget of  39 lakhs to 55 lakhs.
2- Chandigarh
Chandigarh is also known as the greenest city in India, the city is home to beautiful parks and gardens established in every sector. A recent survey reported that Chandigarh is the happiest and cleanest city in the country. It is one of the well-planned cities in the country, Designed by the ace architect Le Corbusier. Roads and transport are well maintained and safe in the city. Chandigarh is a popular city among all people including families, working professionals and retired people. Job opportunities are easily available in Chandigarh for skilled people, not only in the private sector but also in the government sector as it is the capital city of two states. It is also called one of the safest cities to live in. Along with Gujarat and Kerala, Chandigarh has also been ranked best among states and union territories in the field of education.
In Chandigarh you can find residential property within the budget of  40 lakhs-55 lakhs
 3-Jaipur
Jaipur is the largest capital city of the Indian state of Rajasthan. Jaipur is inviting visitors from all over the world. This is also a great city in terms of living and working. But it may not be the best option for job seekers as there is a limited number of opportunities. It is also known as 'Pink City' and one of the best places to live for heritage admirers. It is not a crowded city and offers you tranquility in the lap of nature. It's a fast-growing and developed city with many malls, airports, hospitals, and Metro service, with all the modern facilities available here at quite reasonable prices. The city also offers great city infrastructure and access to basic amenities like beautiful parks, schools, colleges, hotels, gyms, and much more. Jaipur is considered as one of the best places in the country's education map. The city has strict laws and orders and has ranked one of the safest cities for women in India.
In Jaipur you can find residential property within the budget of 40 lakhs – 50 lakhs. 
4 – Vadodara:
Vadodara is a well-developed city and this city has achieved excellence in all fields. There are various software and IT companies in the city together with budget-friendly commercial complexes and residential colonies that have the most affordable luxury PGs. Vadodara has been considered as one of the best cities when it comes to education facilities in our country. This city has great infrastructure and excellent transportation facilities that connect well with other cities. It is also famous for eating joints and well-structured shopping complexes.
This city is perfect to keep you busy and entertained. The survey reported that Vadodara has emerged as the second safest city in the country after Chandigarh. First city in Gujarat in an online survey of 37 cities.
In Vadodara you can find residential property within the budget of 35 lakhs to 50 lakhs.
5 – Lucknow
A famous city with lots of monuments, food with unforgettable taste and clothing. Lucknow is referred to as the city of Nawabs and this city is the capital of Uttar Pradesh. The one who is not happy with the noise and continuous traffic will love this city. Streets are not crowded here and there are markets in almost every area. Transportation facilities are excellent here, unlike other cities with metros but are still rushy. According to the Times of India, Lucknow is the happiest city to live in, it is a city to relax. Schools of Lucknow are renowned all across the world. It is lovingly known as the city of Nawabs and it's one of the best cities in the country when it comes to education. Overall it's a peaceful city but it may not be the best option for job seekers. Lucknow is also among eight cities in the country selected for the 'Safe City Project'
In Lucknow you can find residential property within the budget of 45 lakhs to 60 lakhs.
Follow and Connect with us: Twitter, Facebook, Linkedin, Instagram