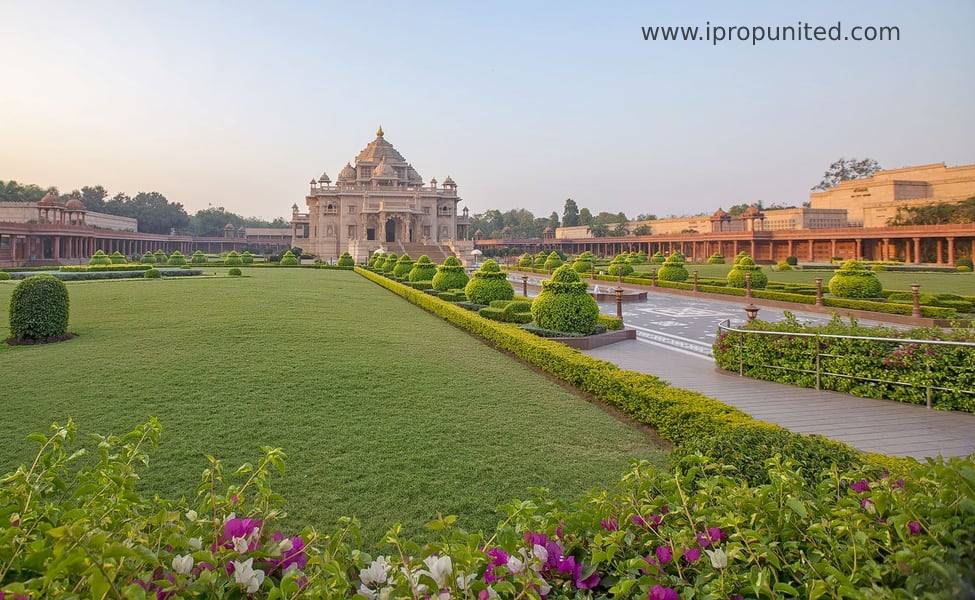 Introduction
Gandhinagar is Gujarat's new capital city and it is located on the west bank of the Sabarmati River, 464 km. away from Mumbai. This city is also famous as the financial capital of India. This city presents the spacious and well organized look of an architecturally integrated city.
Gandhinagar is named after the father of the nation, Mahatma Gandhi.This city is well planned and all the areas in the city are isolated into various sectors. It is the greenest capital city in the whole Asia. Economy of Gandhinagar depends on services in the public sector, textiles, electronics, office stationery and agriculture. The small and medium scale industries are rapidly growing in the city. The grand Akshardham Temple, built with 6,000 tonnes of pink sandstone lies at the heart of the city and is the most prominent temple in the region.
Education
Residents of Gandhinagar don't have to go anywhere for education as there are so many famous institutes located in the city, this city has the best schools and universities which offer a wide variety of courses. There are institutes like Indian Institute of Technology Gandhinagar, Dhirubhai Ambani Institute of Information and Communication Technology, Pandit Deendayal Petroleum University, National Institute of Design, Gandhinagar and other similar institutes.
Infrastructure and development
It is a very good locality and well connected with the other parts of the state. Gandhinagar is well connected by trains, buses and public transports. Sardar Vallabhbhai Patel International Airport located in Ahmedabad is 18 km away from the city, giving both local and worldwide flights.
Gandhinagar is India's first smart city and it is the second planned city after chandigarh. This city provides a high-quality life to its citizens. Experts say that this city's real market is performing at its best and it's never a bad time to invest here.
Public
According to the residents, the government hospitals of Gandhi provide good and inexpensive facilities and the healthcare sector has developed a lot in the city. 
Employment opportunities
There are plenty of job opportunities in Gandhinagar, public sector and private sector because it is a capital city and small and medium scale industries are rapidly growing there.
Crime rates
This city is considered safest by the citizens despite being a developed and well planned city. The crime rate here is around 23.53, which is very low. Residents voted it as the best city for womens to live and work in.
Cost of living
Gandhinagar and Ahmedabad are twin cities but Ganadhinagar is more affordable.
As compared to cities like Mumbai, Noida, Delhi and Bangalore, Gandhinrar is much cheaper.
The cost of living here starts from 10,000 per month and goes up to 100,000 per month, solely depending on your standard of living you will get 1 BHK on rent within the budget of 6000-8000 and 2BHK in the budget of 8000 to 15000.
If you are planning to invest then you will get 1BHK around 45-48 lakhs and 2BHK around 58 lakh to 65 lakh.
Follow and Connect with us: Twitter, Facebook, Linkedin, Instagram