Pastel wall colors are a cheerful substitute for basic neutrals in any room that offer comparable brightness and adaptability. Use a palette of soft hues to play up their calming effects, or combine delicate pastels with bolder hues for a vibrant, high-contrast look. Get inspired by looking at these pastel room ideas.
Pastels are a cheerful medium between pure white and full-on color. These light hues add just a touch of color to your walls, adding depth and personality without being overpowering. Pastel paint colors provide softness and subtlety, whereas deep, saturated shades may feel overwhelming. Although pastel color schemes can be used anywhere in the house, they are popularly used in bathrooms and bedrooms because these rooms are meant to be places of rest and relaxation.
Pastel Lavender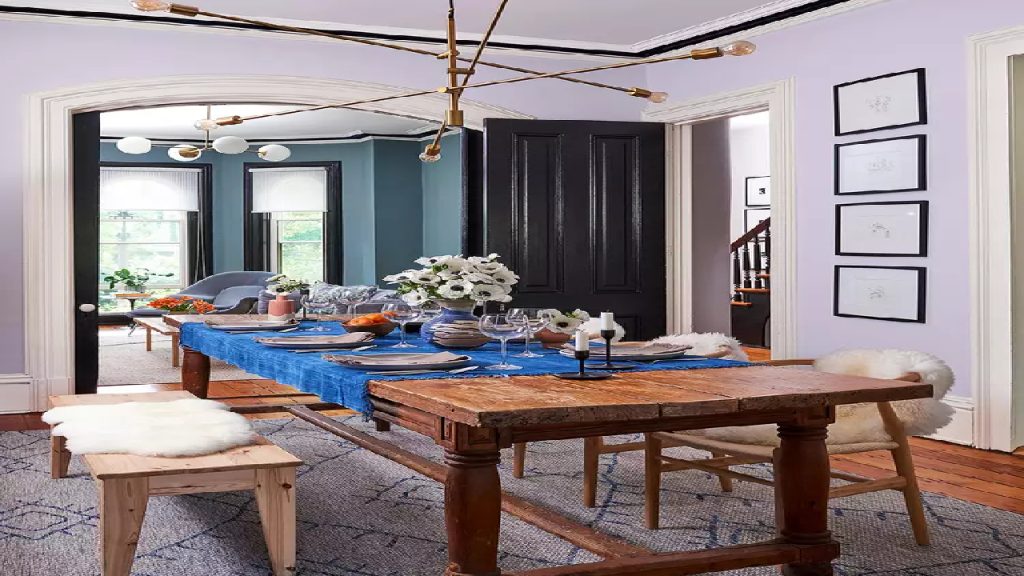 The lavender color on the walls adds a subtle touch of color to the room. Warm pastel wall color harmoniously pairs with the wood floors' red undertones, whereas a cooler color might have clashed. The doors, trim, and picture frames are all black, giving the soft color scheme a contemporary edge.
Relaxing Pastel Pink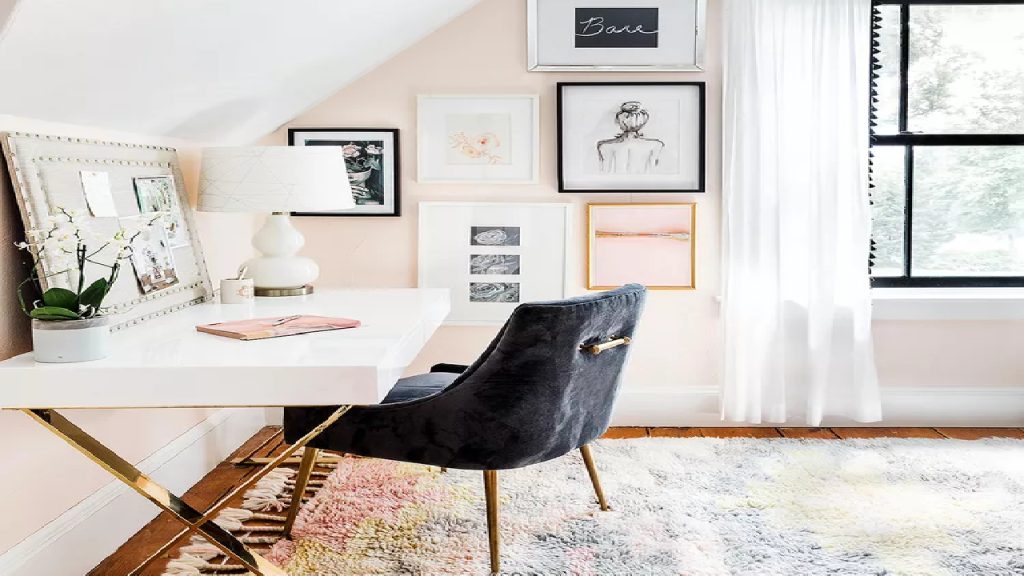 Pink has romantic, adoring, attentive, and caring connotations. Indian homes frequently use pink in the children's bedrooms. You should definitely add this gorgeous shade to your living room or bedroom. The walls in this home office are blush pink, giving it a warm glow. The soft pastel hue of the paint beautifully complements the crisp white used on the ceiling and trim, creating a visually appealing contrast that brightens and expands the low-ceiling space. The addition of black and gold accents adds a touch of sophistication and elegance, creating a polished and feminine aesthetic.
Mint Pastel Color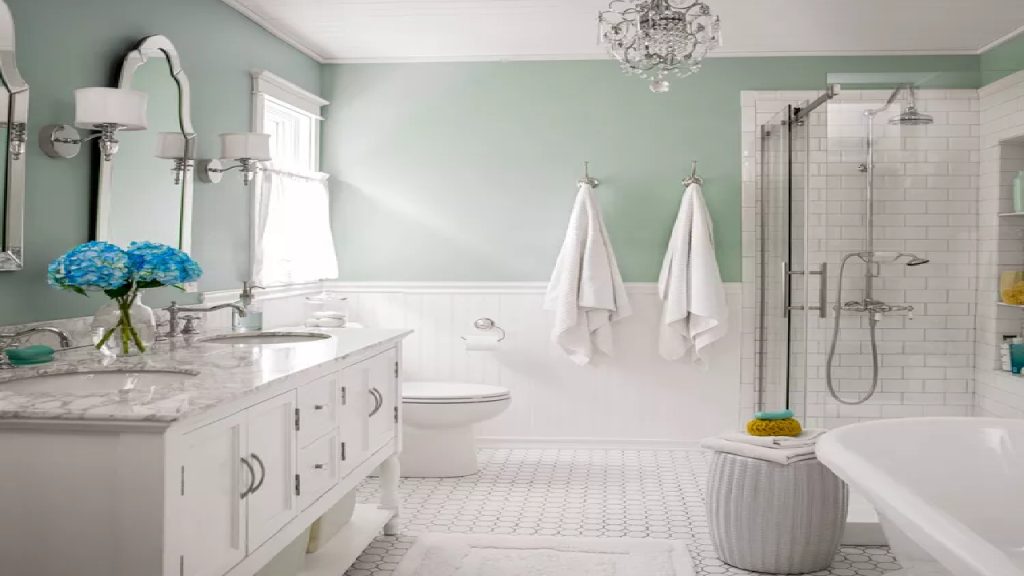 Embracing a cool mint pastel color, this bathroom exudes a serene and calming atmosphere. The mint green walls provide a subtle infusion of color amidst the predominantly white surfaces, resembling a tranquil spa-like setting. The simple color palette allows the eyes to rest, promoting a soothing effect. The inclusion of polished nickel fixtures and a sparkling crystal chandelier introduces an element of shine and luxury to the space.
Pastel White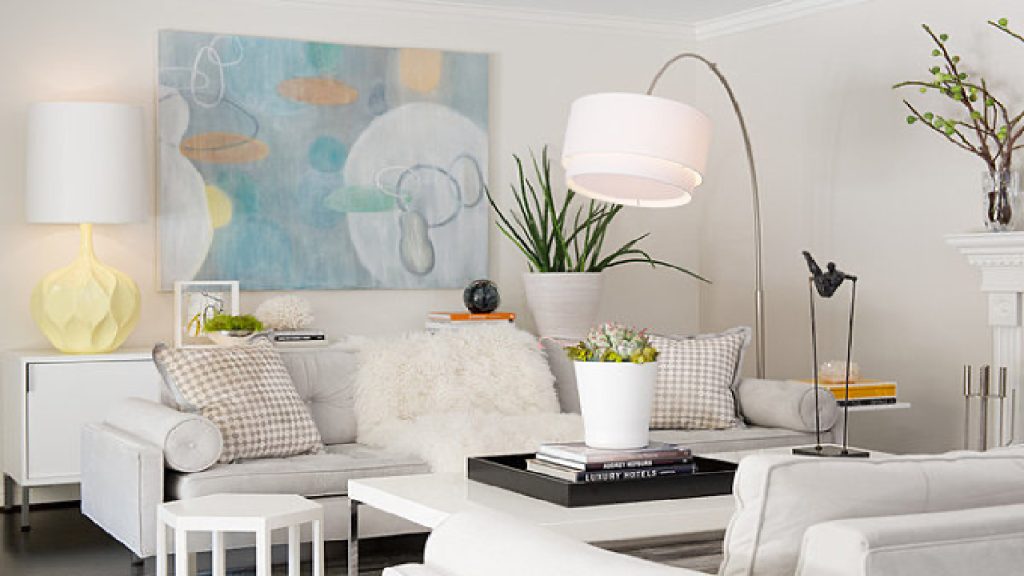 In the living room, the pristine white walls serve as a perfect backdrop for any other pastel color to take center stage. Against this neutral canvas, any pastel shade shines brilliantly, offering an opportunity to experiment with unique furniture pieces like a dark wood chair or a vibrant yellow table, for instance.
Beige & Cream Pastel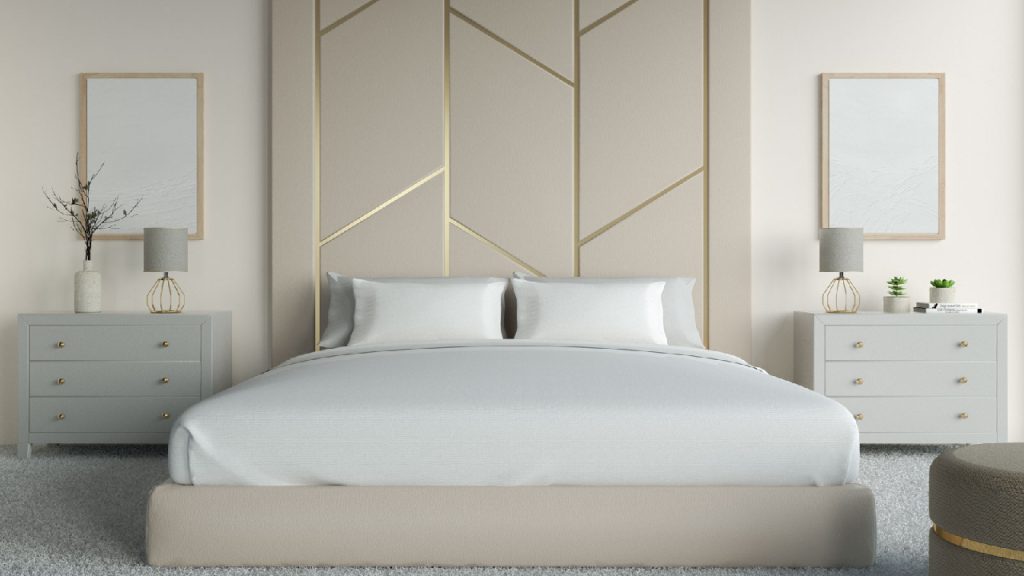 When it comes to pastel colors, one cannot overlook the timeless duo of beige and cream. These classic pastel shades have stood the test of time and remain a popular choice due to their versatility. Beige and cream effortlessly complement various decor styles, making them a go-to option for creating a harmonious palette. Their adaptability is what makes them the quintessential pastel colors.
Aesthetic Pastel Blue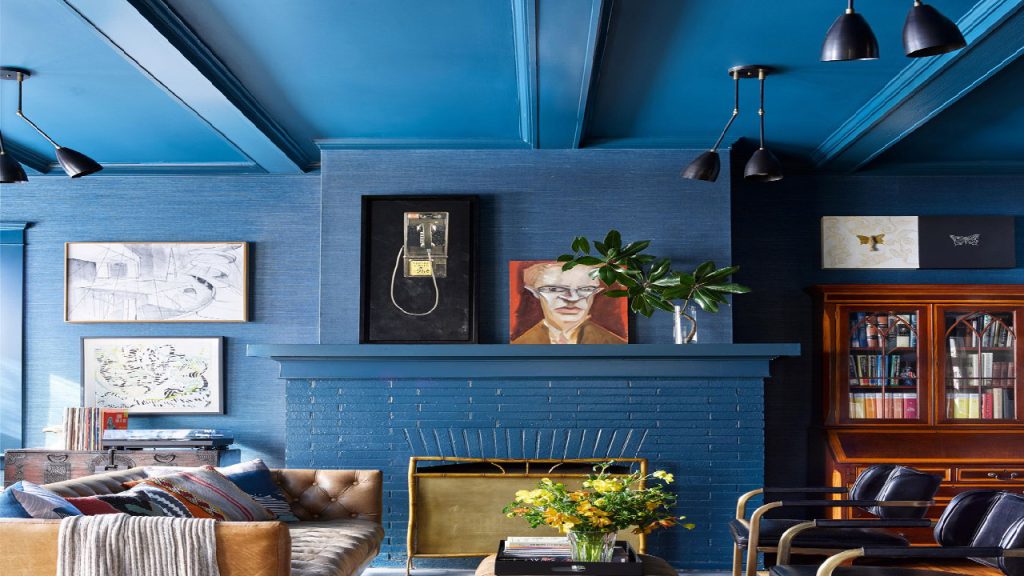 Blue paint can evoke a wide range of emotions, from soothing tranquility to playful quirkiness. The right pastel blue shade possesses that same power. It is crucial to select a shade that matches the desired atmosphere. Pastel blues are particularly well-suited for bedrooms due to their calming and serene effect, fostering a peaceful ambiance.
Warm Pastel Yellow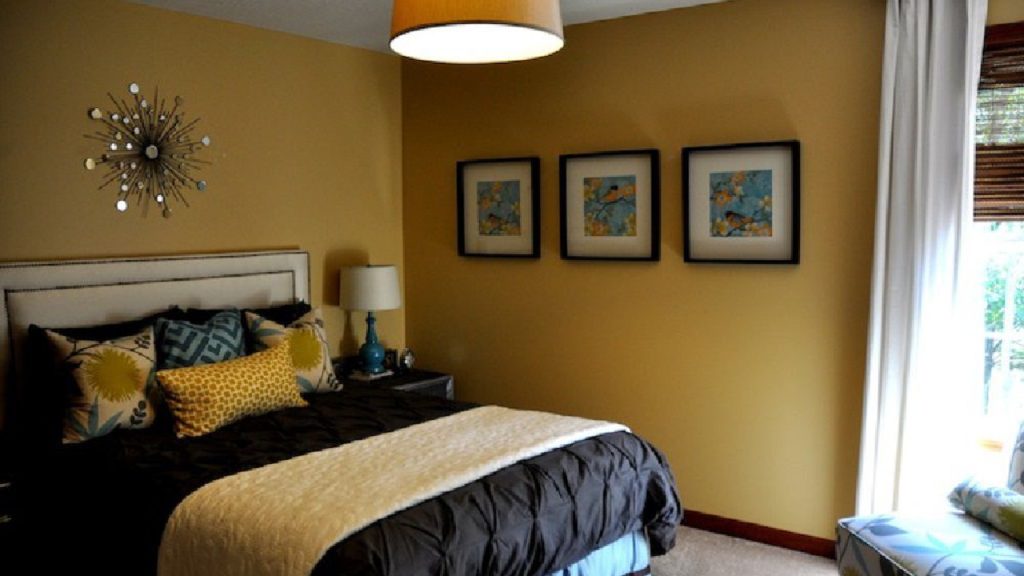 If you're seeking to infuse a sense of happiness, positivity, and a burst of energy into a room, pastel yellow is an excellent choice. While avoiding mustard tones, pastel yellow can create a warm and vibrant atmosphere, particularly in spaces with limited natural light. Its sunny and cheerful vibe can uplift any room.
Vibrant Pastel Orange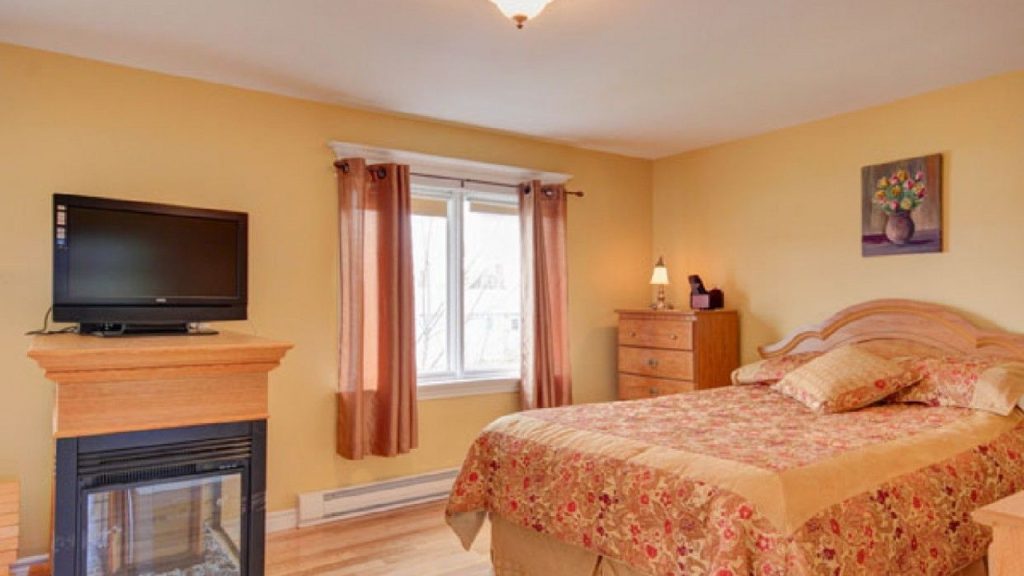 Pastel orange, reminiscent of tangerines, exudes a vibrant and tropical aura. This citrusy shade is best suited for warm environments or rooms where a sense of warmth is desired. Even in its paler variations, pastel orange brings a muted yet lively vibrancy.
Baby Blue With Pastel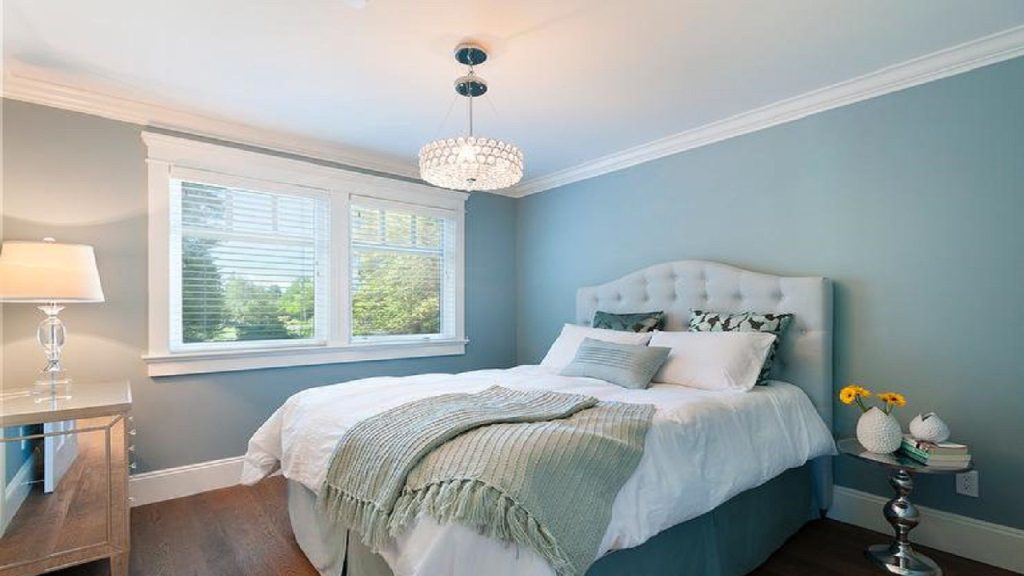 In a surprising twist, baby blue proves to be a color suitable for all genders and ages in bedroom design. This trendy and traditional style, showcased in a bedroom designed by Cardea Building Co., is both fresh and sleek, offering a versatile choice for creating a soothing retreat.
Soothing Pastel Grey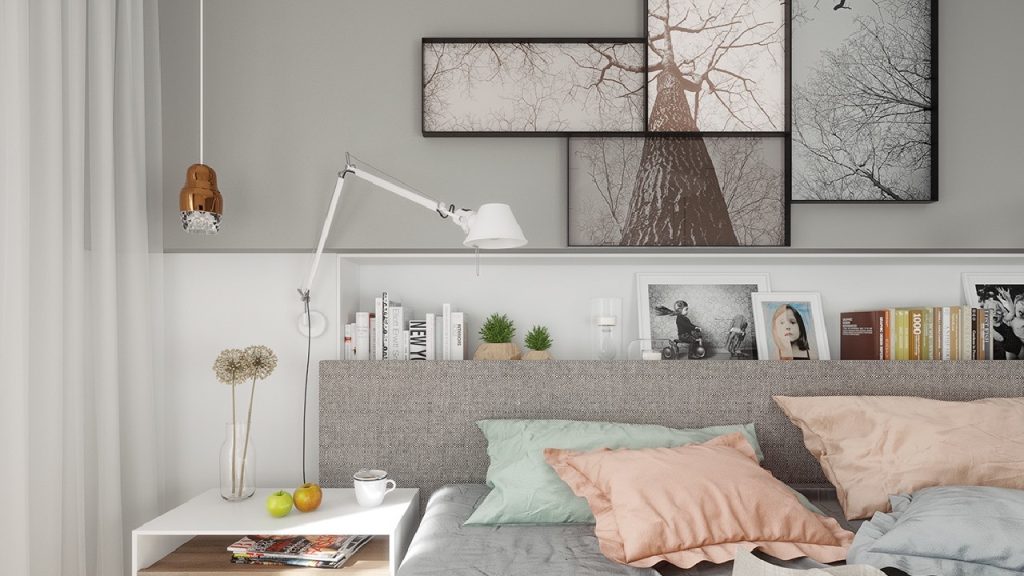 Create a tranquil haven in your bedroom by combining natural wood elements, soft linens, and delicate gray wall color. While we may not all reside in picturesque mountain cottages, we can infuse our own spaces with a similar sense of peace and tranquility. Seek out an ethereal white-gray blend to enhance the natural light in your room, creating a serene and inviting atmosphere.
Chilling Ice-Blue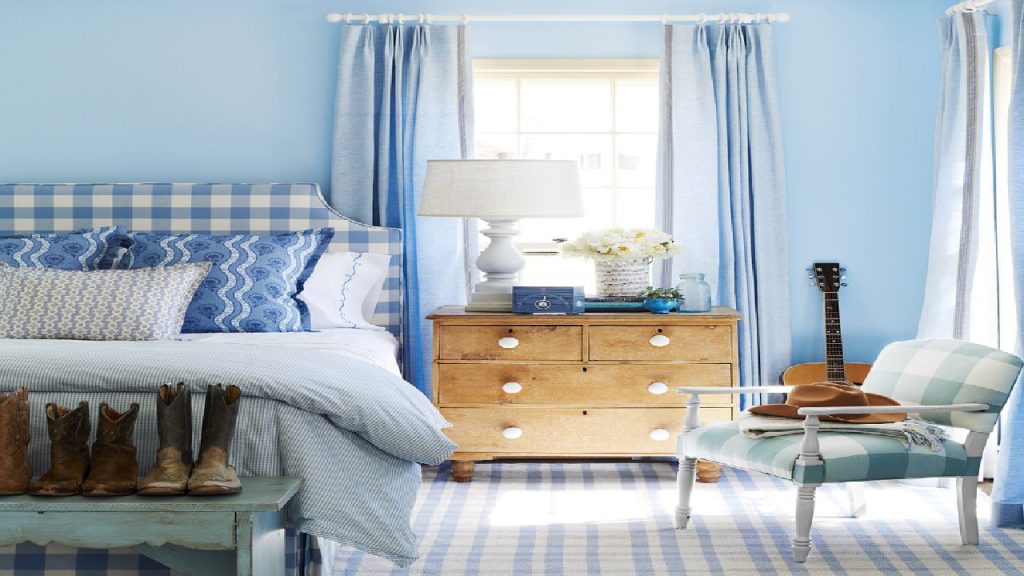 For a bedroom that exudes an invigorating and lively ambiance, an ice-blue color scheme is an ideal choice. Incorporate chambray-like draperies, periwinkle-tinged rugs, a blueberry-checked headboard, and cornflower throw pillows to create a comprehensive wash of blue tones. Bright colors have mood-boosting effects, ensuring you wake up feeling energized. Opt for a bold shade of blue to bring both calmness and serenity to your sanctuary.
Seafoam Green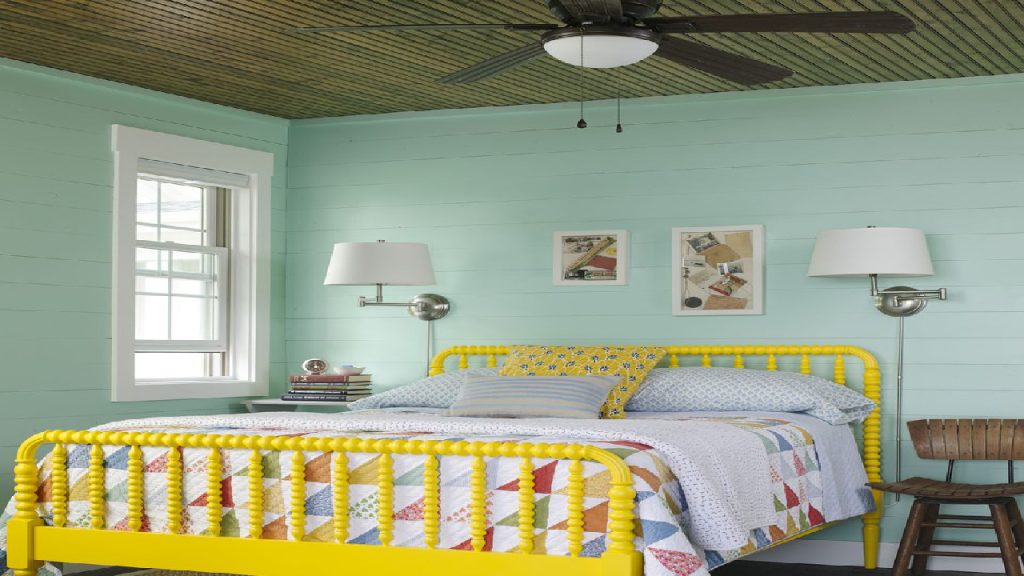 When designing a beach house or lake cottage-themed bedroom, it's essential to select a color palette that captures the carefree and fun spirit of those settings. The combination of seafoam green and school bus yellow, while seemingly bold, can create a harmonious balance. The coolness of the seafoam green wall color counterbalances the warmth of the bed frame, resulting in a harmonious fusion. To bridge the gap between the two tones, consider selecting a quilt or comforter that incorporates both colors, further enhancing the cohesive aesthetic.
Blue Pastel Shade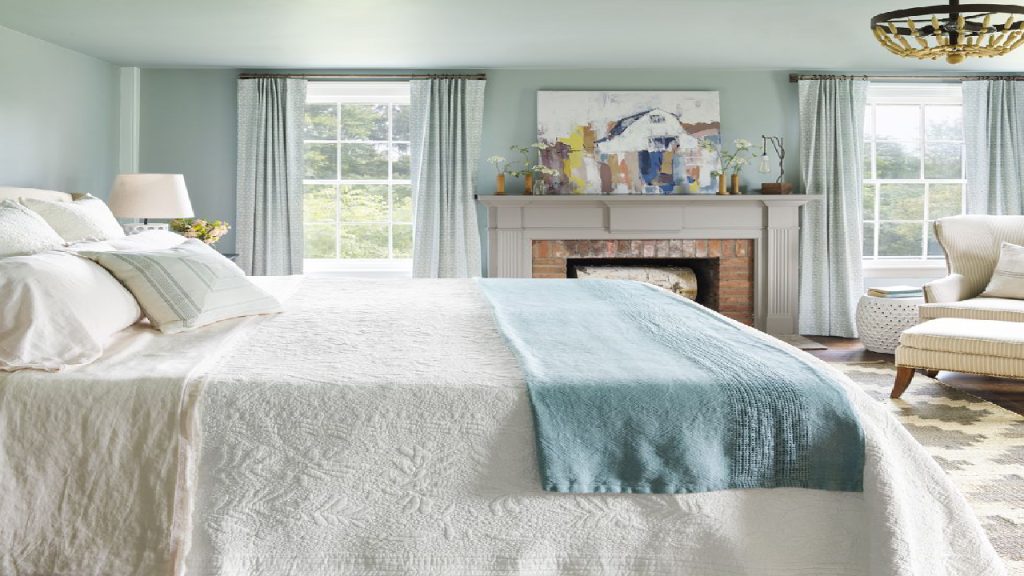 Transform your bedroom into a tranquil retreat by embracing a spa blue color scheme. By painting the walls in a soothing and watery blue shade, you can recreate the ambiance of a luxurious spa. For a seamless look, extend the color to the ceiling, creating a continuous flow. Maintain the sense of continuity by adorning the windows with simple curtains in a similar tone. To balance the color scheme, introduce white or neutral elements such as a rug, bedding, and upholstery, ensuring a serene and balanced environment.
With these various pastel color options, each room can be transformed into a unique and soothing space, reflecting your personal style and promoting a sense of calm and relaxation. Whether it's the gentle allure of mint green in the bathroom or the invigorating presence of ice blue in the bedroom, pastel colors offer a delightful palette for creating a tranquil and harmonious home.
Follow and Connect with us: Twitter, Facebook, Linkedin, Instagram