Hey there! Have you ever seen the beauty of Moroccan tiles? They are just amazing! With so many colors and patterns, you can create stunning designs that will make your home look like a million bucks. And the best part? They are becoming more and more popular in modern homes, so you can easily find them in stores near you.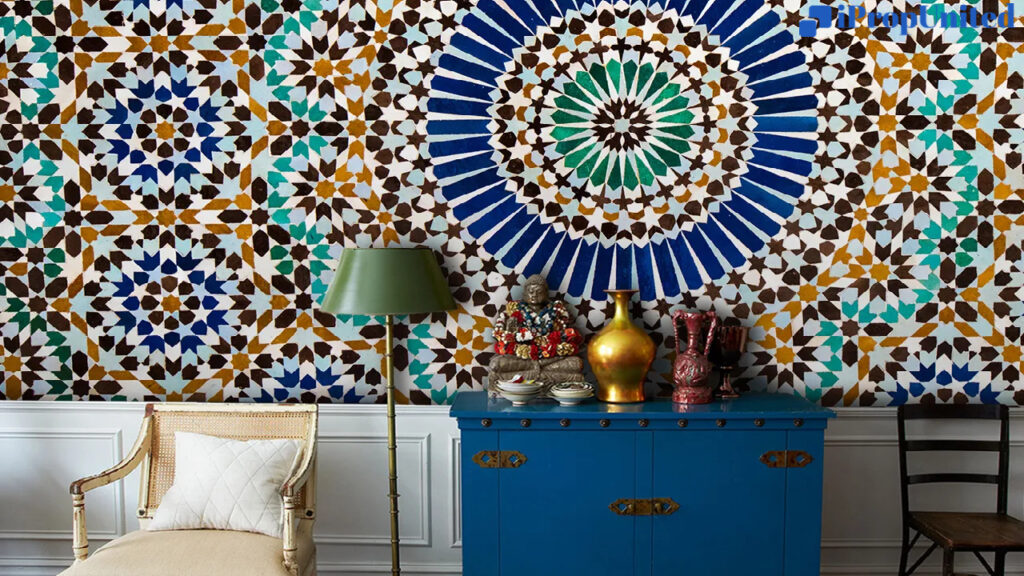 Whether you choose bright or muted colors, these tiles are versatile enough to be used in any room of your house. From kitchen backsplashes to floors, Moroccan tiles are a great choice if you want to add a unique touch to your home decor.
So why not take a look at some of these gorgeous Moroccan tiles and get inspired for your next home renovation project? Trust me, you won't regret it!
Moroccan Kitchen Tiles
With endless color combinations to choose from, the blue tiles are a standout favorite. Not only do they make for a stunning backsplash in a spacious kitchen, but the intricate pattern on the tiles adds a touch of exotic flair. And the best part? The natural and basic colors of the cabinetry beautifully complement the bold tiles. It's the perfect balance of style and functionality!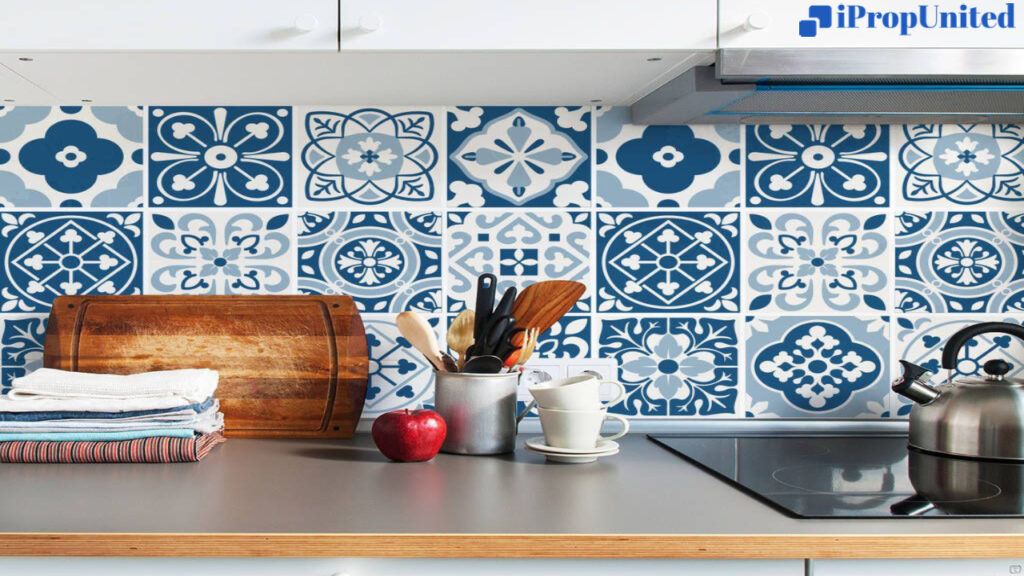 Understated Elegance
Looking to infuse your home with a touch of exotic flair? Look no further than these stunning Moroccan tiles used in the kitchen's backsplash. The intricate patterns of the tiles perfectly complement the elegant design of this kitchen, making it a feast for the eyes that you won't want to miss!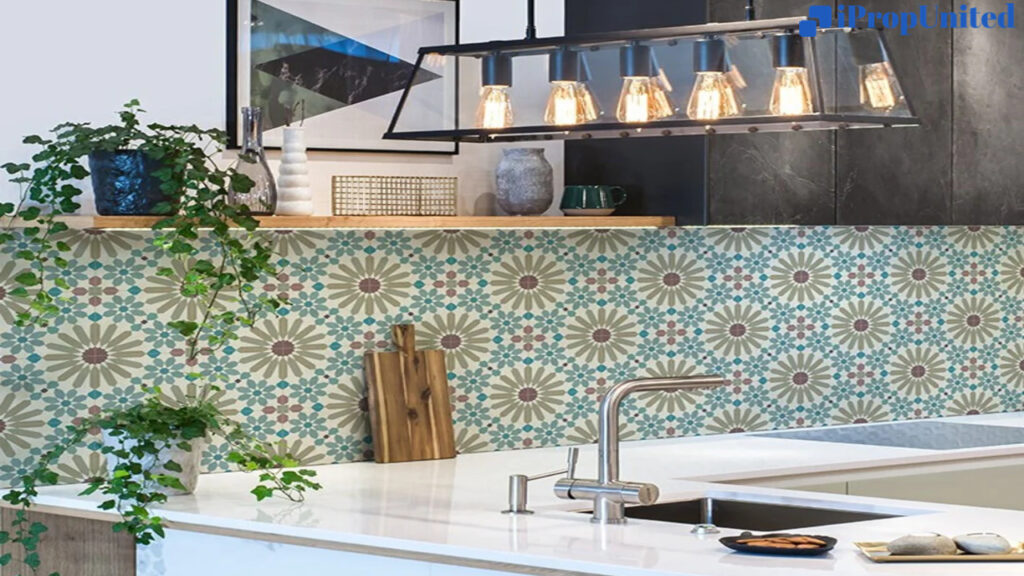 A Pop Of Colour For Kitchenettes
If you're living the single life in a small pad, you might have a tiny kitchenette to work with. But that doesn't mean it has to be dull! You can add some brightness to your space by using Moroccan tiles. They are a great way to enhance the look of small places like these.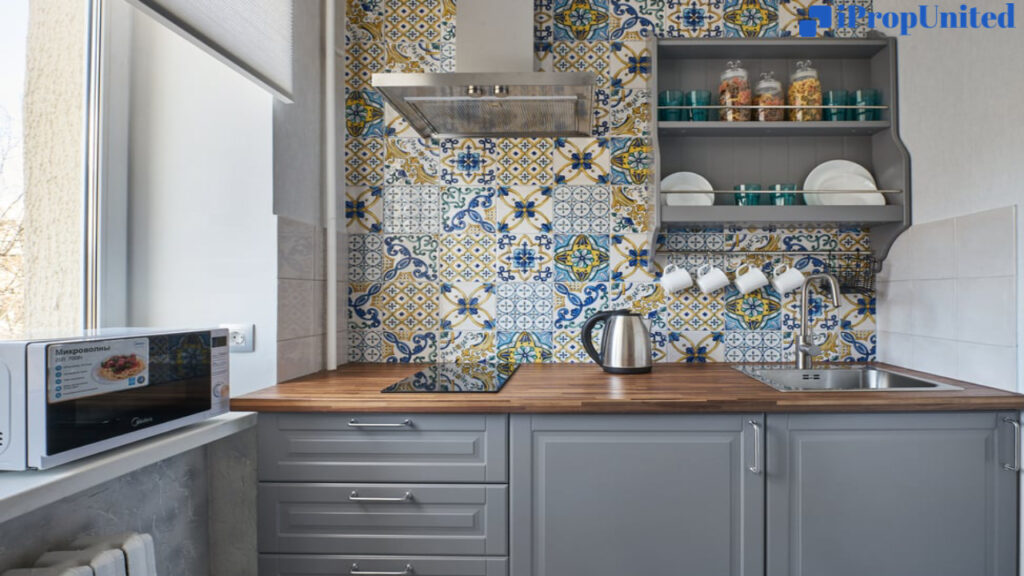 Moroccan Tile Design For The Bedroom
Wow! This bedroom is the epitome of elegance! From the classic furniture to the flowy drapes, the ornate furnishing to the natural light, every single detail oozes sophistication. And the Moroccan tiles used for the flooring – they add a touch of exotic charm that will transport you to a different world. The warmth that permeates this space is palpable, making it the perfect retreat after a long day.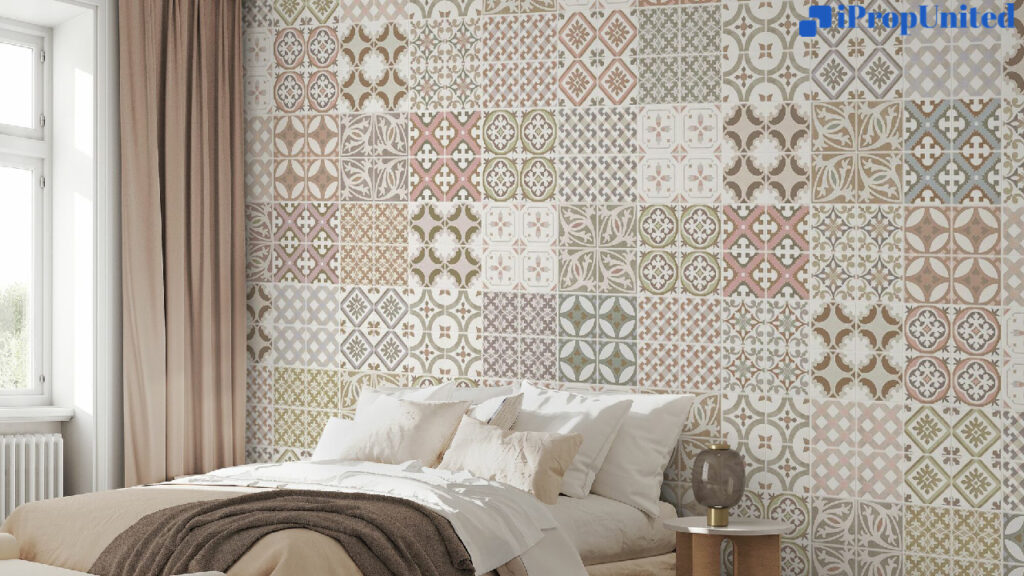 Monochrome Kitchen Backsplash
Are you tired of the same old kitchen backsplash designs? Well, here's a unique twist that's sure to catch your eye! While Moroccan tiles are usually used to add a pop of color and brightness to a space, the muted tiles used in this kitchen backsplash do the opposite, creating a calming and sophisticated atmosphere. This role reversal not only makes for a different take on traditional backsplash designs, but also helps tone down the glossy look of the laminates. Get ready to transform your kitchen with this refreshing idea!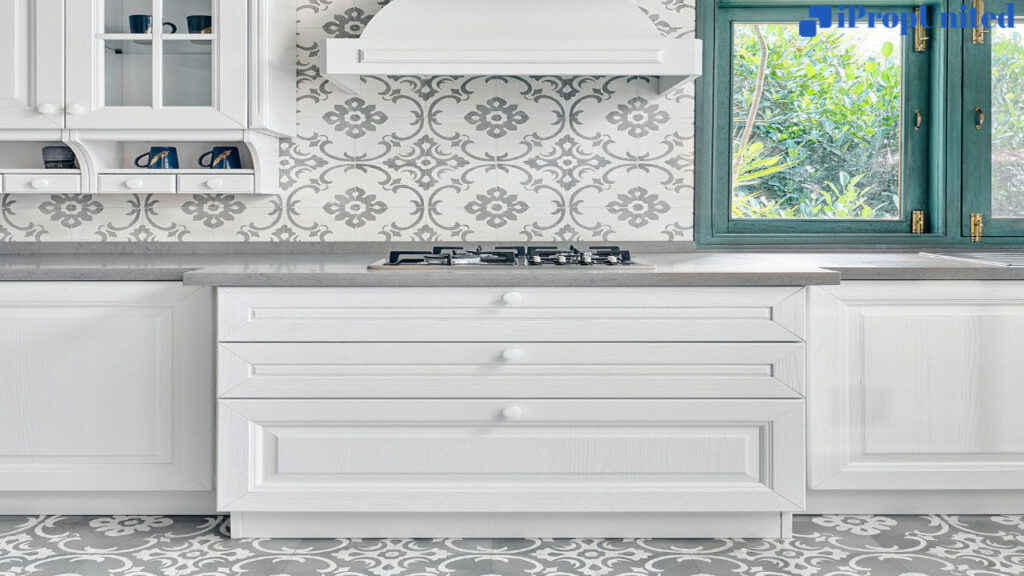 Perfect Tiling In A Bathroom
Have you ever considered using Moroccan tiles to add some flair to unexpected spaces in your home? Let me tell you, they can really elevate the design of any room. Take this bathroom, for example – the patterned tiles completely transformed the space. If you're thinking about redoing your bathroom floor, you should definitely consider Moroccan tiles!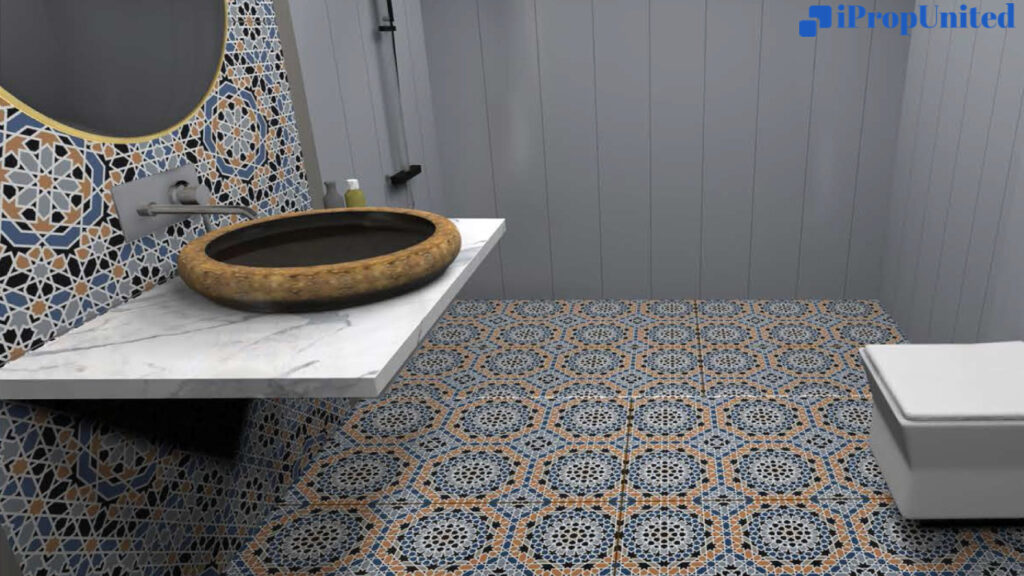 Mediterranean-Inspired Kitchen
I absolutely love this kitchen! It's so simple, yet so beautiful! The tiles are Moroccan style, but not the super bright and vibrant ones you might expect. These ones have a more subdued design that looks great with a more sophisticated interior.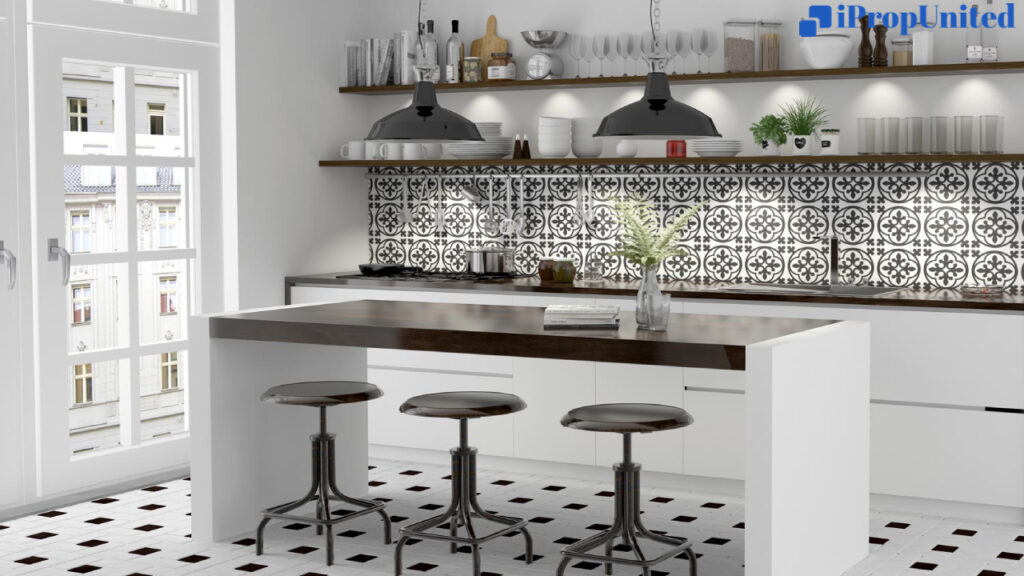 Add Some Moroccan Quirk
Moroccan tiles are simply gorgeous, aren't they? While most people tend to use them for floors and backsplashes, there are so many other creative ways to incorporate them into your home decor. Take this beautiful example – the patterned tiles have been used as wall decor, creating a truly stunning look!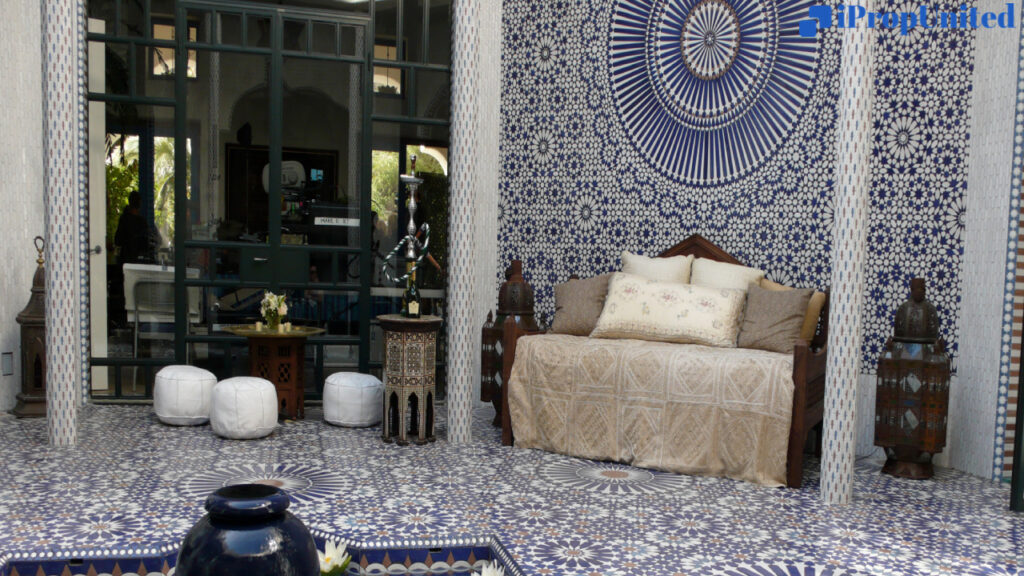 All White And The Moroccan Pattern
I understand that when it comes to designing spaces, even a small addition can make a big difference. Adding a touch of color to an all-white kitchen, such as with Moroccan tiles with their vibrant hues, can bring a unique and playful energy to the room. It's amazing how one element can completely transform a space.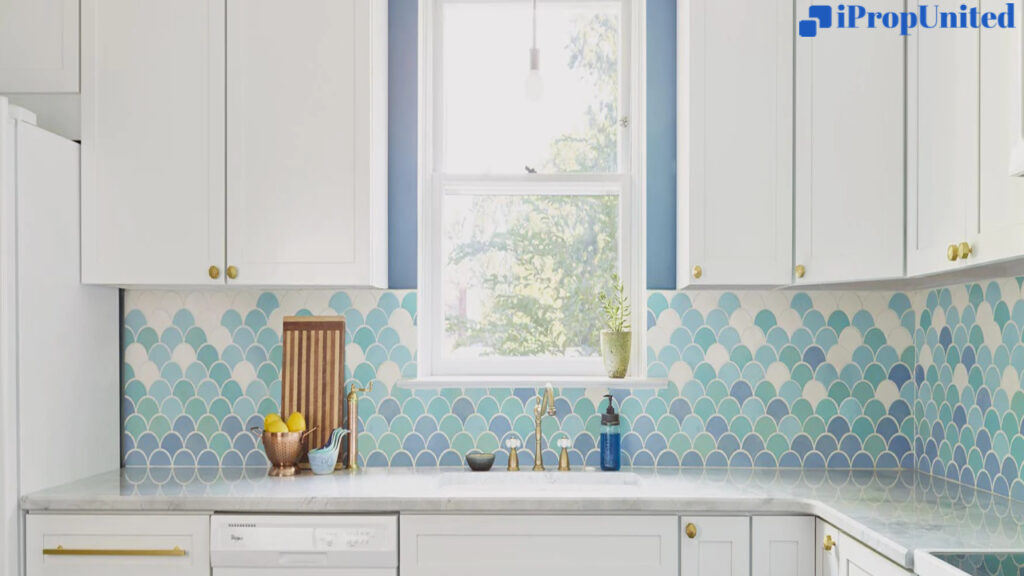 Moroccan Tiles For Sit Out Areas
Take a look at the view outside from this stunning balcony while chilling out at home. The Moroccan-tiled floor adds to the charm of the place, making it a perfect spot to spend a relaxed evening.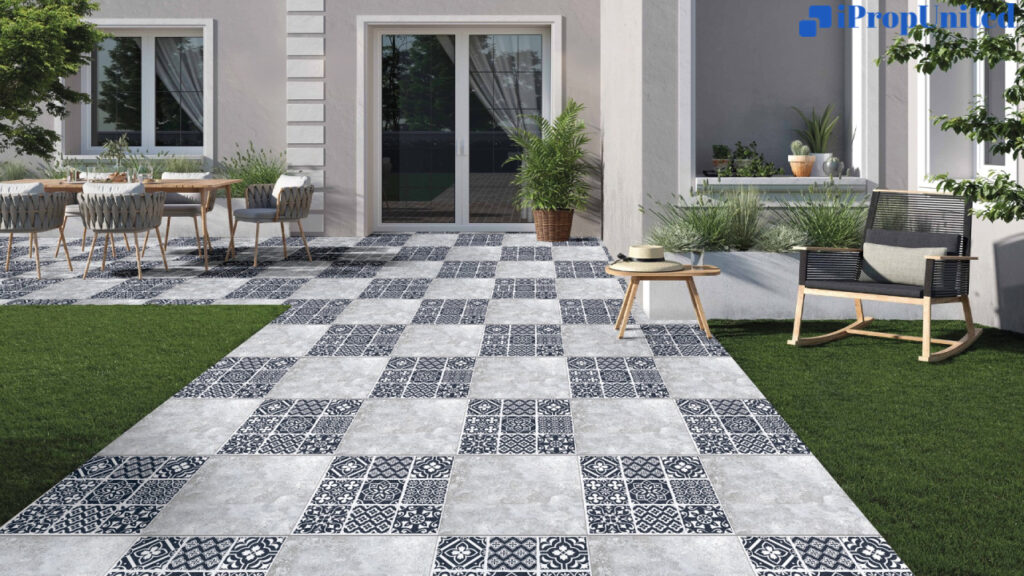 These Moroccan tile designs are absolutely mesmerizing! We could stare at them for hours and never get bored. We bet that you feel the same way too! Drop a comment and let us know which one is your absolute favorite!
Follow and Connect with us: Twitter, Facebook, Linkedin, Instagram