The appeal of rustic living room ideas is unique. They add warmth to the home's interior while also giving it a fresh feel. It might be challenging to incorporate this crucial component, particularly in modular home interiors. Hence, we have some original ideas for rustic living rooms that will make you feel more youthful without sacrificing the functionality of modular interior designs.
It is not really worth it to have a cookie-cutter interior design for your house. Because it makes your home lose some of its uniqueness. Due to this, individuals have begun searching for more customized designs that aid in furnishing a comfortable home. And seamless living room designs are the first step in that direction.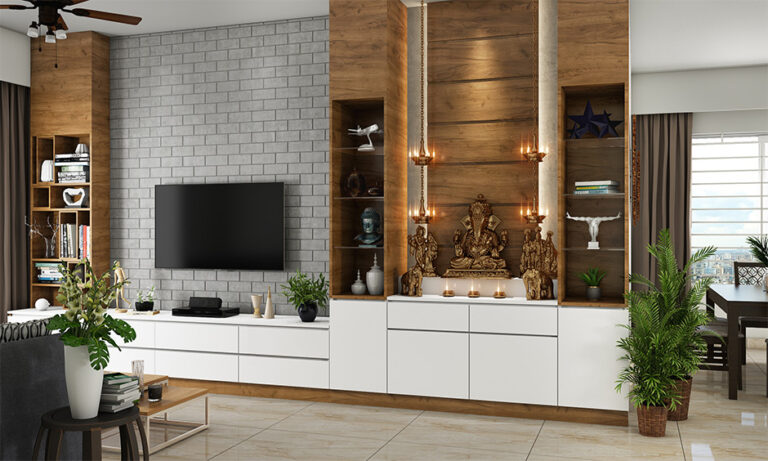 The rustic interior design trend is gaining popularity among artists, connoisseurs, and those who enjoy adding something special and fascinating to their houses.
What is a rustic living room design? 
The rustic interior design style radiates both warmth and elegance thanks to aspects like organic decor, handcrafted furniture, and vintage furnishings. Your home will feel romantically old-world with rustic decor ideas. For those who prefer everything classic with a dash of modernism in their interior design, this style of interior decoration is really appealing.
living room decor ideas to create a rustic appearance
Create and arrange the ideal collection of textures, furnishings, accessories, and trinkets in your living space to convey the rustic aesthetic. Most homeowners would enjoy the aesthetics, coziness, and comfort that rustic living room design and decor ideas bring to places for many years to come. Check out our tips for upgrading your house with a rustic-themed living room.
Rustic and contemporary living room design
Given that the walls of this rustic living room are built from stone and brick, it is well worth your full attention. Complementary textures of stone and wood give your living space a dreamlike, streamlined appearance.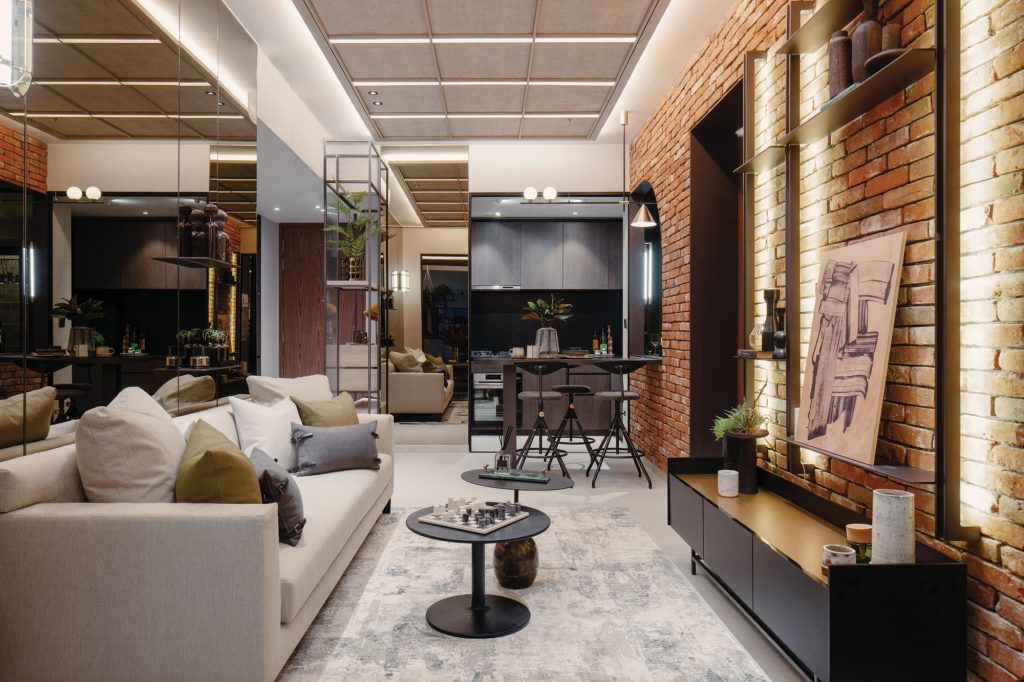 The wooden flooring blends in with the wood-like laminates of the bar unit, giving the space coherence. While the modern lighting fixtures and light-colored paneling attractively highlight the space. A wooden table and bucket chairs can be added to the area to improve its functionality and turn it into a living and dining area. Young home dwellers will love the modern touch the modular bar unit with frosted glass front brings to the space.
Grey rustic living room decor ideas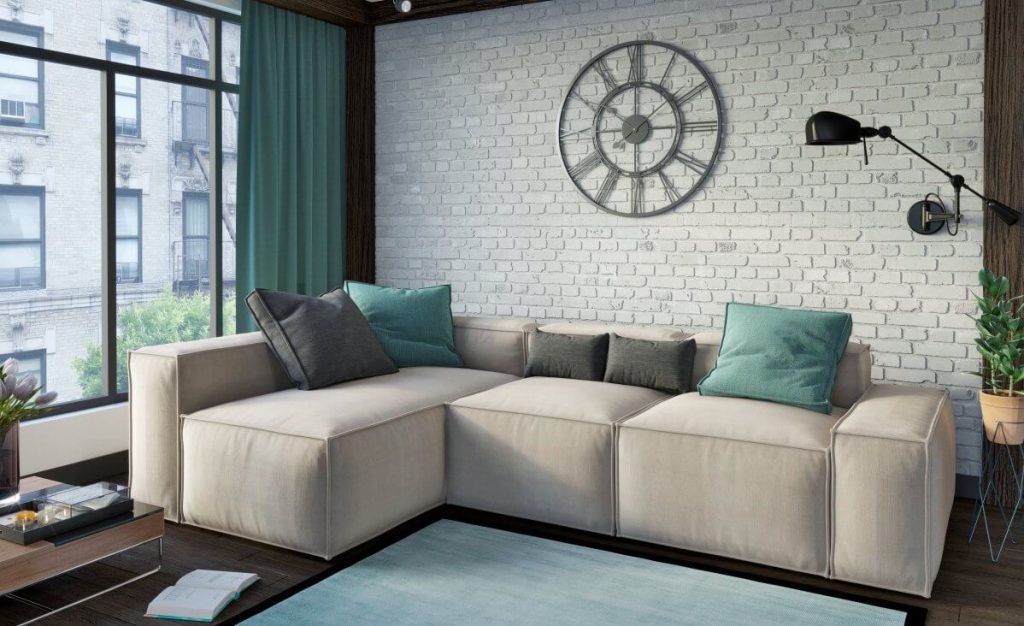 Grey is a calming, natural color. It complements the living room's rustic design perfectly. A leather-upholstered sofa unit placed next to grey walls gives the room an appearance of grandeur. You can improve the design of your living room by installing a brick-cladding wall. To highlight your living room's stunning rustic walls, keep the furniture streamlined and straightforward. To draw attention to the stone-clad wall and give the room an eclectic feel, add a big clock. Paintings and a floor rug, as seen in the photograph, might finish the style.
Boho rustic living room decor ideas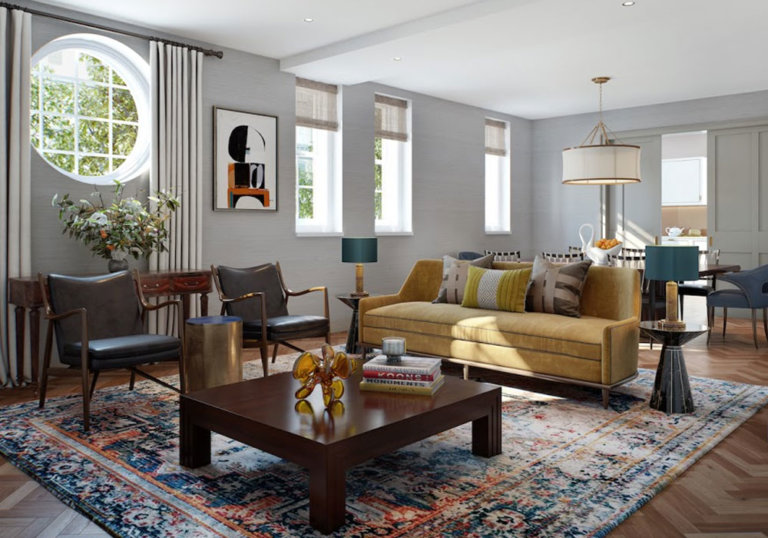 Bohemian rustic living room interior design appeals to your modern indie sensibilities any day when it's arranged with plants, tough materials, and stylish furniture. This living room layout looks good in both large homes and studio apartments. The living room's light wood furnishings and floors add warmth and go well with the indoor plants. The bookcase and entertainment center made excellent use of the available space. The vibrant blue accent wall does a fantastic job of breaking up the monotony of this rustic, earth-tone living room. This lovely rustic living room decor will seem cozier with the addition of some pillows and throws.
Design for a cozy, rustic living space
You won't find anything more appealing than this cozy living room interior design for that cozy, den-like atmosphere. To create the illusion of a romantic, rustic country living room within your compact urban flat, all you need is brick cladding on the walls, a sectional sofa with a lift-up coffee table, and tall indoor plants.
You may keep all of your books in a book cabinet with hidden storage, which also enhances the rustic design of your living area. To complete the design of your home, add some leather ottomans for extra seating alternatives.
Minimalist rustic living room design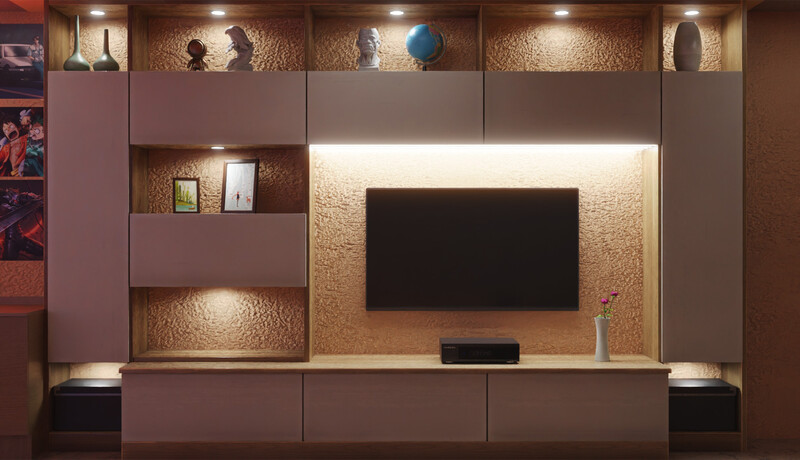 Minimalism will endure. Thus, if you want to give your living space a rustic feel, this simplistic design is for you. This stunning design is admired for its clean lines and positive energy. The entertainment unit's laminated rustic finish contributes to the room's functionality while blending in with the aesthetic. This unit has plenty of storage and display space, so you can elegantly store and show off all of your books, artwork, and showpieces.
Rustic design ideas for a compact room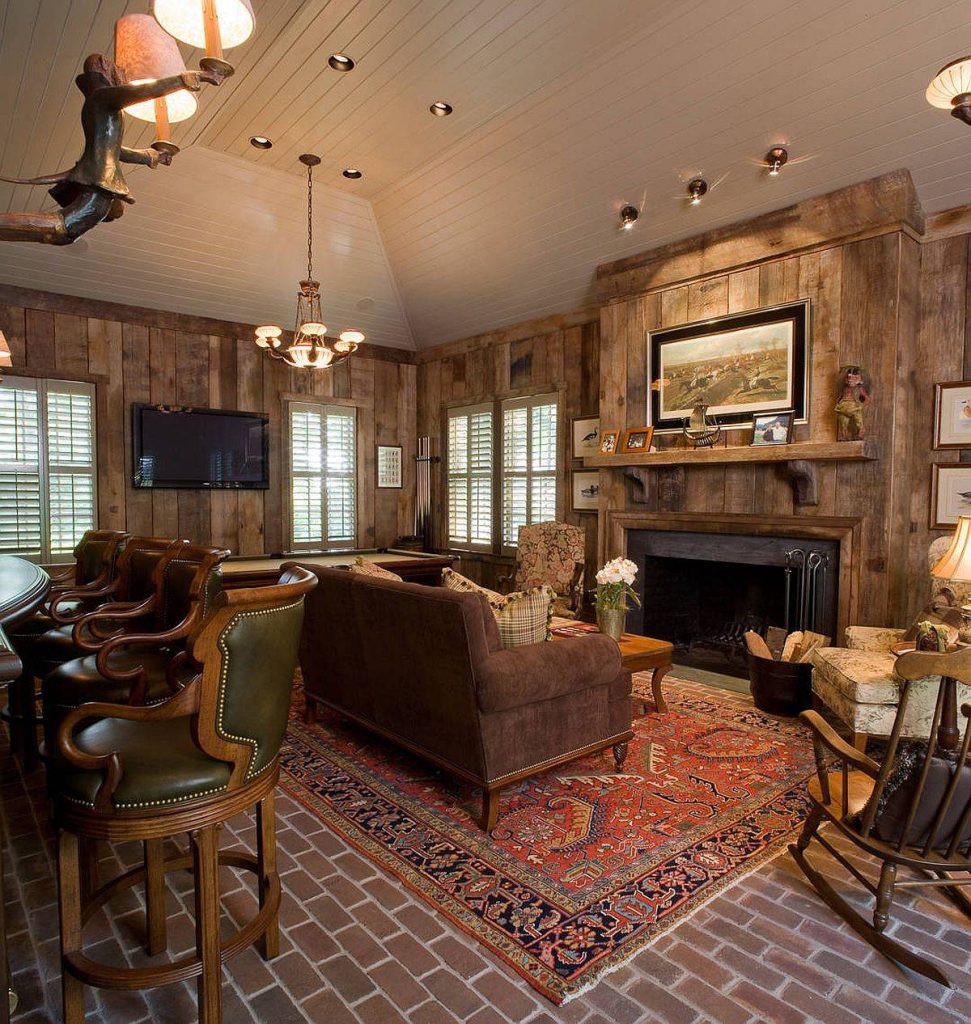 Do you find it difficult to decorate your little rooms? You can use the layout of this compact, rustic living room. Any living room may accommodate a wall-mounted entertainment center, which also helps to conserve space on the floor. Your living room has an elegant feel thanks to the accent wall made of brick, and the rustic living room decor's ample use of white makes the space appear light and spacious, allowing you to turn any size space into a comfortable personal oasis for yourself.
FAQs
What is a rustic living room?
A warm, cozy, and natural-looking interior design style is a rustic living room.

It frequently has features like a fireplace, stone or brick walls, and exposed wooden beams.

Wood, stone, and leather are common natural elements seen in rustic living rooms.

They might have a vintage or distressed appearance, with weathered furniture and other decor items.  
How do I use rustic furniture to decorate a room?
Make use of leather, metal, and wood furniture that is rustic in style.

For an actual rustic style, seek out furniture with weathered patinas, worn textures, and faded finishes.

Choose pieces of furniture with substantial proportions and basic, durable designs.

To create a layered and diverse design, mix and match various rustic furniture pieces.
How do I make a living room look more rustic?
Utilize natural materials for furniture and décor, such as leather, stone, and wood.

Choose warm, earthy hues like browns, beiges, and greys.

Use cozy, textural features like knitted throw pillows, faded rugs, and woven blankets.

Incorporate furniture with a worn-out appearance, such as vintage or damaged pieces.

To enhance the rustic theme, use decorative items like wooden signs, lamps, and antlers.
Follow and Connect with us: Twitter, Facebook, Linkedin, Instagram