Looking to renovate your home on a budget? Try wooden wall panels, which are inexpensive and stylish alternatives to timber and concrete. These simple fixes can instantly alter the overall interior of your house. Particularly, wooden wall panels could be a way to let positive vibes into your home and give visitors a warm welcome.
Walls and floors come first when renovating a house. You can give a fresh design and space to your home by just updating the wall. Additionally, it helps establish a backdrop to enhance the room's overall interior design and decor. Yet, wooden wall panels can be your go-to option if you are on a tight schedule or budget and do not want to invest in expensive paint or wall panels.
Suggestions for interior wall panel designs
Your interior will look classic just by adding a wooden wall panel. Wood is a traditional material that has been used for years to make spaces feel warm. The wooden wall panel fits very well with both modern and elegant themes. 
Check out some go-to decorative wall panel ideas for your home.
Board and Batten
Board and batten need experts for their installation, making them the most expensive wooden wall panel types. The same can be created using premium materials like dry material, plywood, or real wood. However, they demand high maintenance, which can be difficult for people on a tight budget.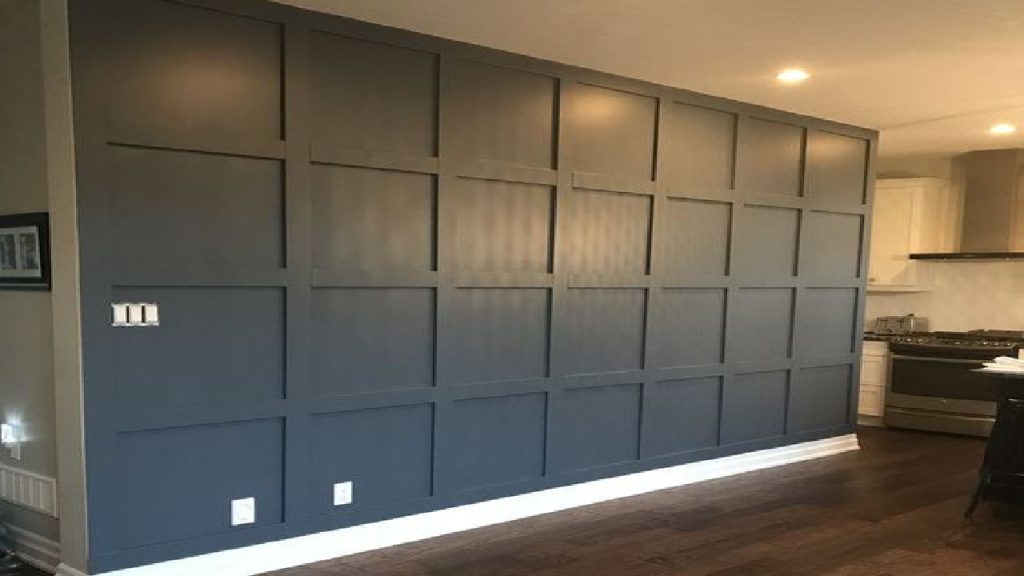 The board and batten can be beautifully used in the foyer, living room, or dining room, depending on the design. If properly constructed by a professional, this wooden panel design aids in giving the accent wall more texture and dimension. Your interiors will look more elegant and traditional with the help of wooden wall panels.
Shiplap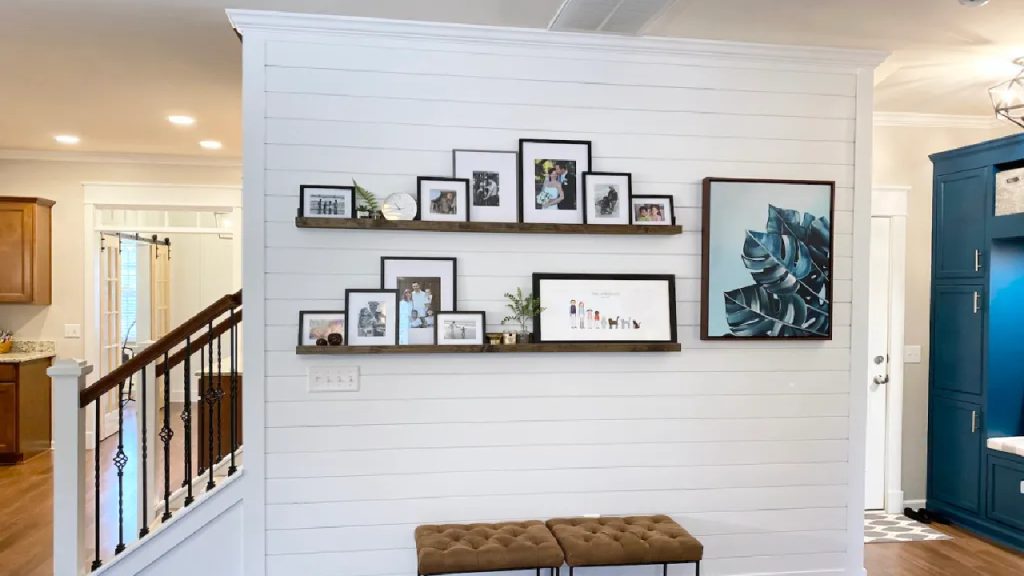 Shiplap has gained popularity in modern interior design due to its simple and strain-resistant design. Perfect for any corner, whether in the kitchen or living room, it brings a sense of pure elegance to the area. Because of its intricate design, it can also be installed in a formal setting. The panel has a groove that is slit into the button and a rabbet joint that snaps into place with ease.
Reclaimed wood panel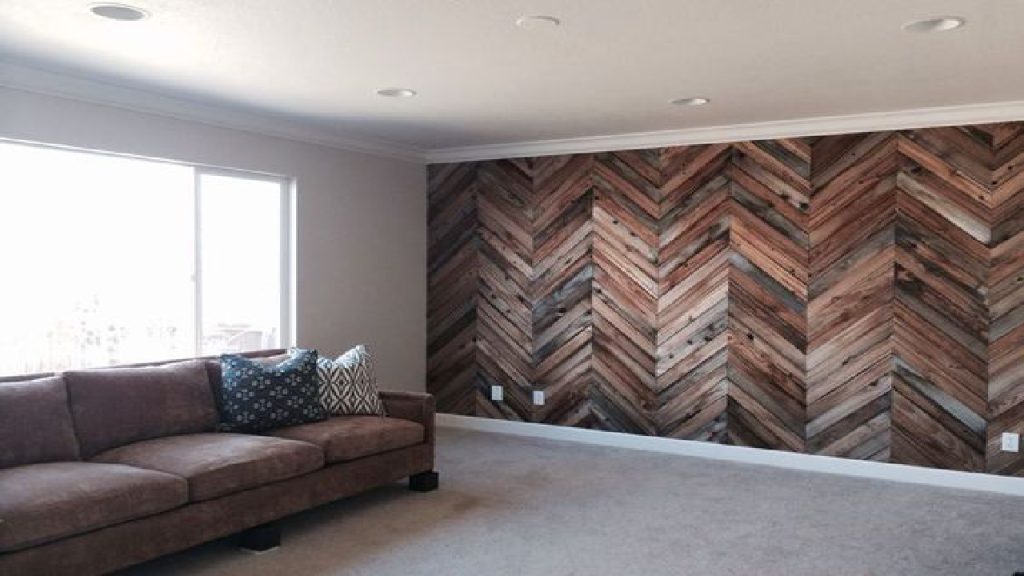 Reclaimed wood panels are ideal for stunning accent walls. The use of wood panels enhances the room's appearance with a touch of pure elegance and warmth. Since it fits in with any interior theme without a problem, it has grown in popularity. Although they were frequently used in barns, reclaimed wood panels have gained popularity recently because of their rustic appearance.
Tongue and groove panel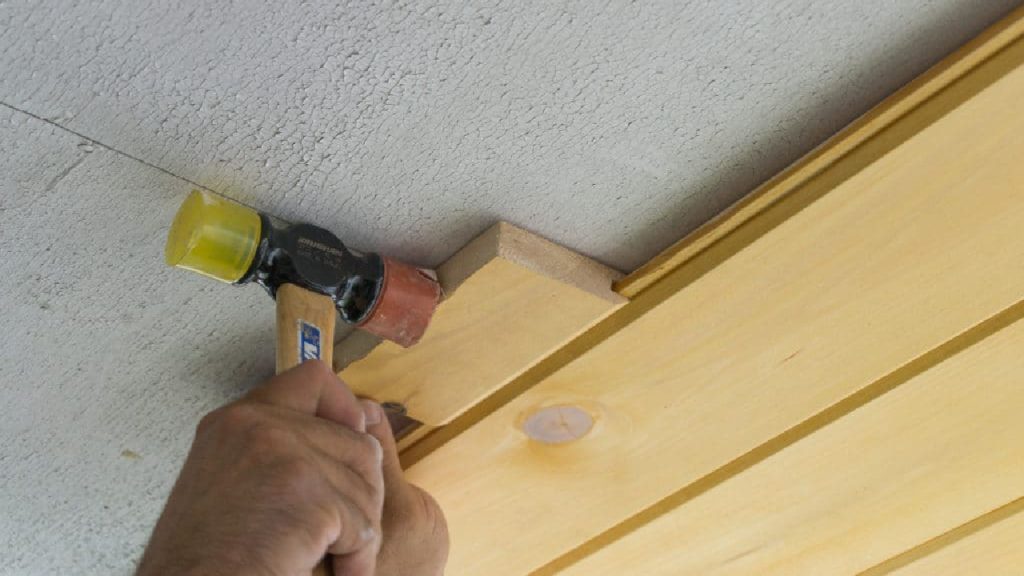 One of the most popular varieties of wooden wall panels is the tongue and groove panel because it gently complements modern home design themes. It has a distinct personality, even if it has a shiplap panel style. Tongue and groove wall panels offer a more affordable substitute for vinyl gypsum panels and produce an elegant, durable, and seamless impression in a small area.
Raised panels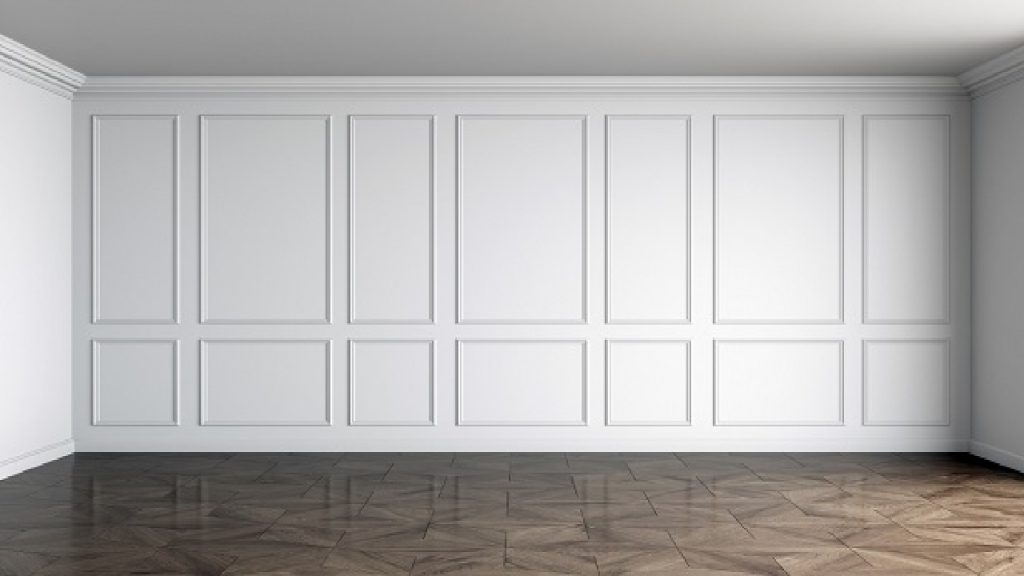 Historically, colonial dwellings and European architecture have both featured raised panels. The wood panels attached to the bottom and top rails are slightly elevated to provide depth to the entire design, giving the area a three-dimensional appearance.
Flat panels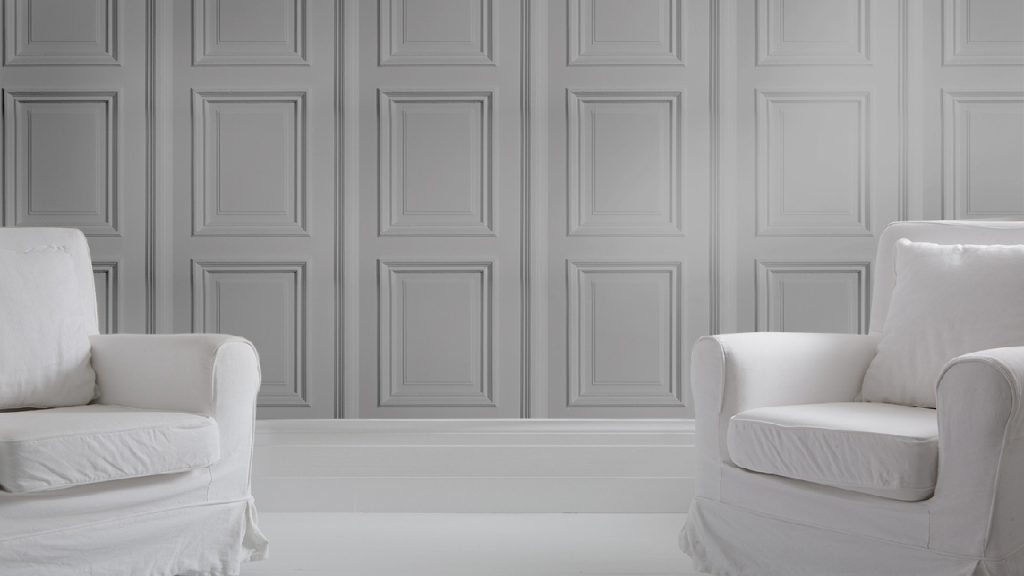 The flat panel is a more elegant substitute for the raised panel because of its smooth texture, which enhances the interior of a room. This style is frequently employed in spaces that cater to more professional and formal occasions. The flat panel's smooth edges and clean lines, which are ideal for an internal office, aid in creating a minimalistic appearance.
Plank panels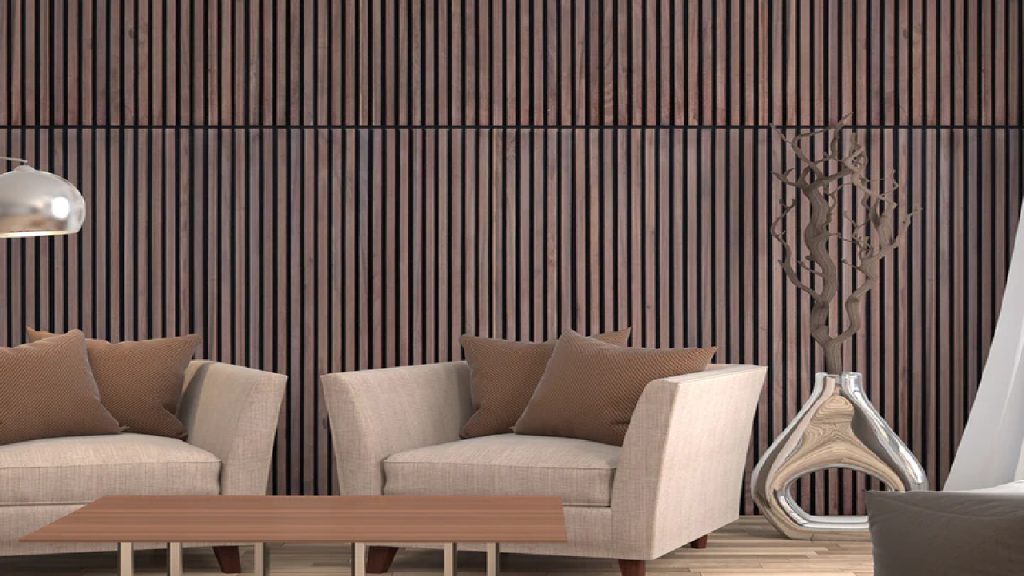 Plank panels are a great option if you want to add texture to the interiors with a vintage-style wooden wall panel design. Adaptable to any architectural style, it aids in giving the wall a distinctively aged appearance. But, while picking it, pay close attention to the type of wood used, the color, and the pattern, as these all contribute to the rustic atmosphere.
PVC wall panels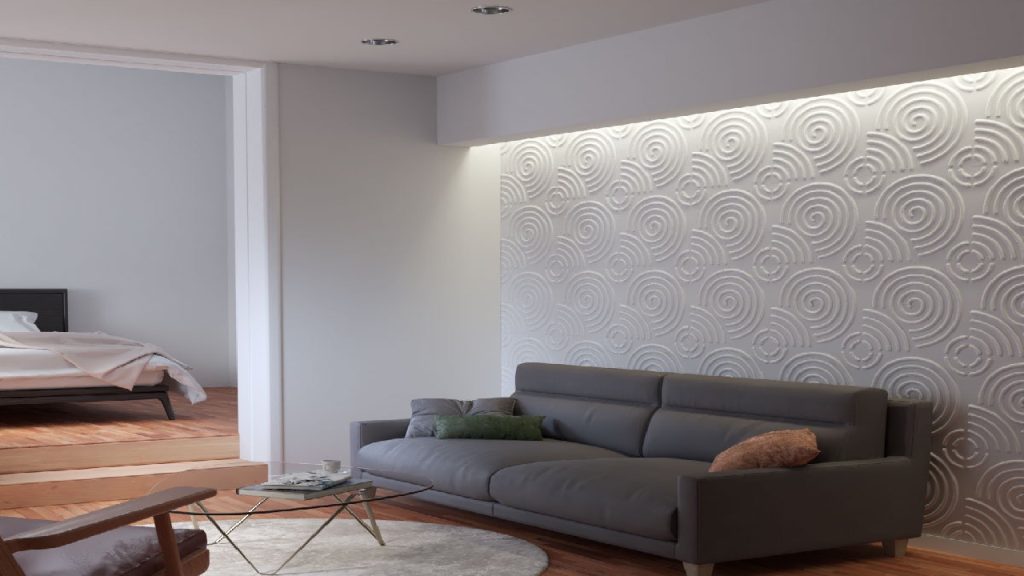 Your bedroom can have a multidimensional 3D look by adding a PVC wall pattern. Contemporary PVC wall panel designs are extremely lightweight and made of sturdy materials. They are available in countless forms to highlight the interior of the home. It is a polymerization of vinyl chloride that is waterproof and a great replacement for POP and gypsum.
Vinyl gypsum panels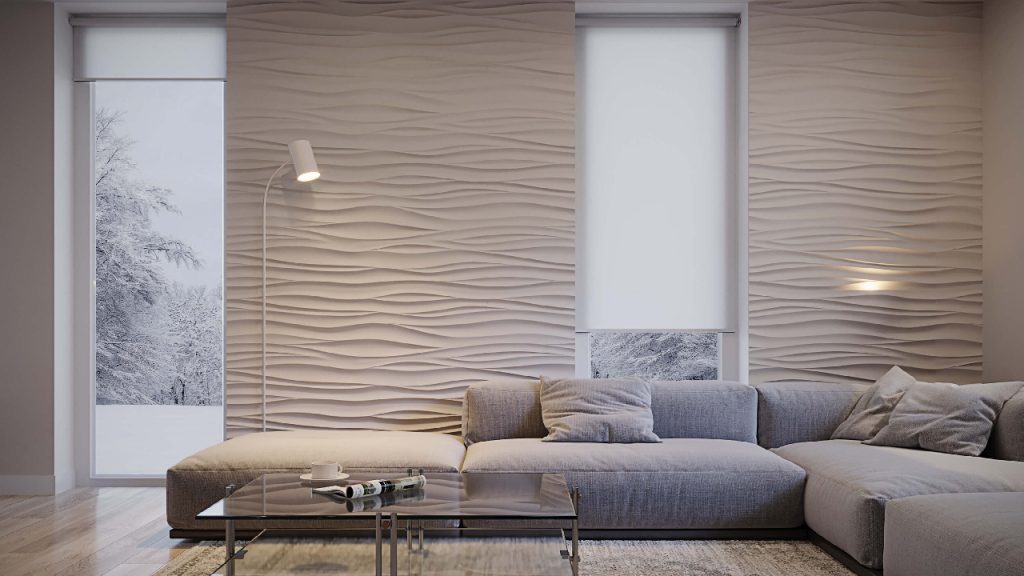 Gypsum is added to vinyl to make it more durable and adaptable, which makes it a popular choice for timber walls. Speaking about its design, it is a vinyl-coated panel that is lightweight, lustrous overall, and simple to install. The buyer can choose how the top layer is designed. It typically ranges from 1/8 to 3/8 inches thick.
Important considerations
Wooden paneling gives interiors a rustic appeal and highlights the décor.

PVC wall panel aids in creating a seamless appearance for the accent wall.

These panels are insulated to the desired level thanks to the use of high-quality wood.

A well crafted wooden panel gives the place a perfect rustic feel.
Follow and Connect with us: Twitter, Facebook, Linkedin, Instagram