Technology is progressively strengthening every aspect of human behavior and with improving momentous, its role is increasing in the real estate sector. Tech has helped evolve various industries and sectors. The latest technologies have always shaped how different industries evolve, and every industry is adopting this change. The intersection of technology has helped create an impression on revenues in the longer run. 
Almost every player in the real estate sector including landlords, tenants, investors, brokers, letting agents, etc., has seen innovation due to the proptech disruption.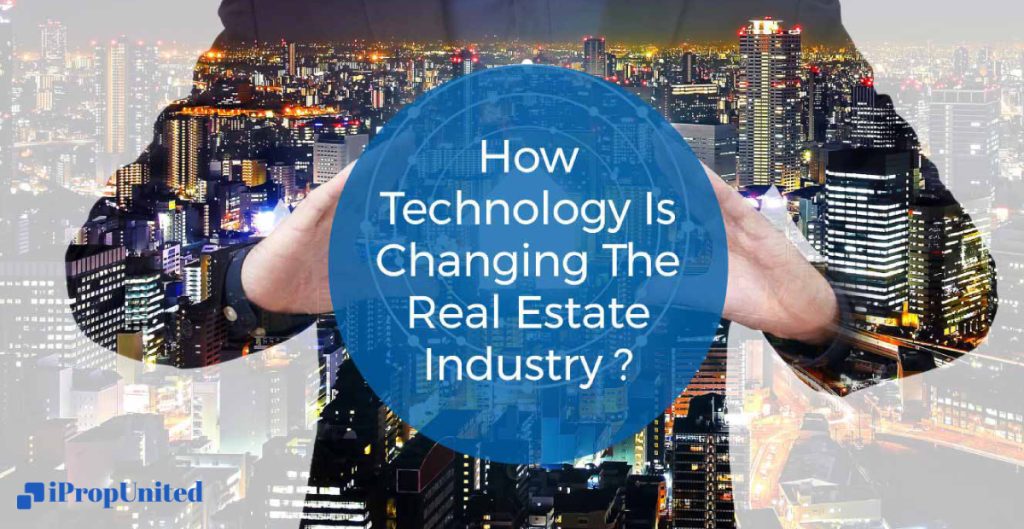 Proptech Landscape: What Technology Types Are There and Where Are They Applied
Did you know that more than 9000 proptech companies have popped up across the globe over the last decade? Yes, 9000. And most of these startups are"self-categorize," making it unclear in which category they fall, either for marketing purposes or because they lack a comprehensive understanding of the market.
The new property technology has been categorized by many real estate leaders, although the precise parameters of proptech space may vary due to different proptech definitions and the varied types of real estate markets.
Proptech as the intersection of Fintech, Contech, Smart Real Estate, and Shared Economy
Fintech (financial technology) – This brings technology into the financial sector and allows customers and businesses to access financial services with ease. Real Estate Fintech focuses on facilitating financial processes in Real Estate.
Contech (construction technology) – This revolutionary technology is used for all the construction work done within the construction industry with modern materials and sustainable approaches in the building process such as  AR/VR, wearable technology, etc., which are easy to use. 
Smart Real Estate (aka Smart Home) – This term refers to a set of IoT-driven smart real estate solutions. The use of internet-connected devices and appliances, which are collectively known as the Internet of Things (IoT), for remote monitoring and management of the house. Smart kitchen appliances developed by Siemens or intelligent lighting systems produced by Philips are some of the obvious examples of solutions in this proptech subsector. 
Shared Economy Real Estate – This is any proptech platform that offers shared and/or joint use of a property. AirBnB and WeWork are the most famous Proptech companies driving the sector of the shared economy.
This is a traditional and very general way to is been classify the proptech landscape that outlines its basic elements and relationships. It is a helpful explanation of proptech and how it links with other industries.
Here are the 6 Technology Trends in Real Estate shaping the future of Proptech:
The process involves collecting and analyzing real-time and historical data about all kinds of assets including residential households to complex corporate facilities and telecommunications. Real estate companies and individual Proptech realtors can come up with accurate insights on pricing, home-value trends, and even potential risks and failure with structured data sets.
2. AI and Machine Learning for automation of back-office processes
Big data in real estate is about structuring large amounts of data, AI and machine learning make it more useful. AI will work from powerful search prediction functionality to autogenerate customized emails for customers based on their life events. 
3. Virtual Reality for a better online search & home-buying experience
According to a report, with an estimated 1.4 million realtors relying on the technology by that time, Virtual Reality will be at the top of Proptech making it the most disruptive by 2025. This number makes up the bulk of the total professionals in this area today.
The uses of VR in Real Estate may vary, from virtual tours of homes to augmented reality tools for adding furniture to the existing interior.
4. Internet of Things (IoT) for predictive maintenance
The Internet of Things (IoT) describes a "smart" network of devices and sensors that continuously monitor information about a building to track its general condition and predict breakdowns. For example, mobile devices and computers are used by property owners to monitor a building's temperature, security, and maintenance.
5. New construction technologies that drive sustainability
Modern appliances are advancing and getting smarter, as we adopt new methods of green construction, focused on building sustainable, and energy-efficient homes. Appliances like SmartGrid refrigerators, washing machines, dishwashers, and micro ovens have occupied the central space in our homes, and there is still a lot more in the way. 
6. Chatbots for better customer experience
AI made chatbots possible, which have become a significant feature for almost every website. Chatbots can benefit your business in a number of ways, including providing detailed, actionable insights into your customers' most significant pain points, reduction of manual work, and improving customer satisfaction.
What has positively changed for investors :
Accurate planning of construction to reduce chances of critical breakdowns or failure to meet a deadline, which may lead to loss of millions.

Improved market research to monitor development, investment, leasing, buying, and selling opportunities.

Secure contracts without a "middle man" who might have conflicting interests in the property during the purchase and sale process.
Follow and Connect with us: Twitter, Facebook, Linkedin, Instagram