During an inspection drive, projects such as road network, boundary walls, and one under-construction infrastructure was turned to rubble using earthmovers.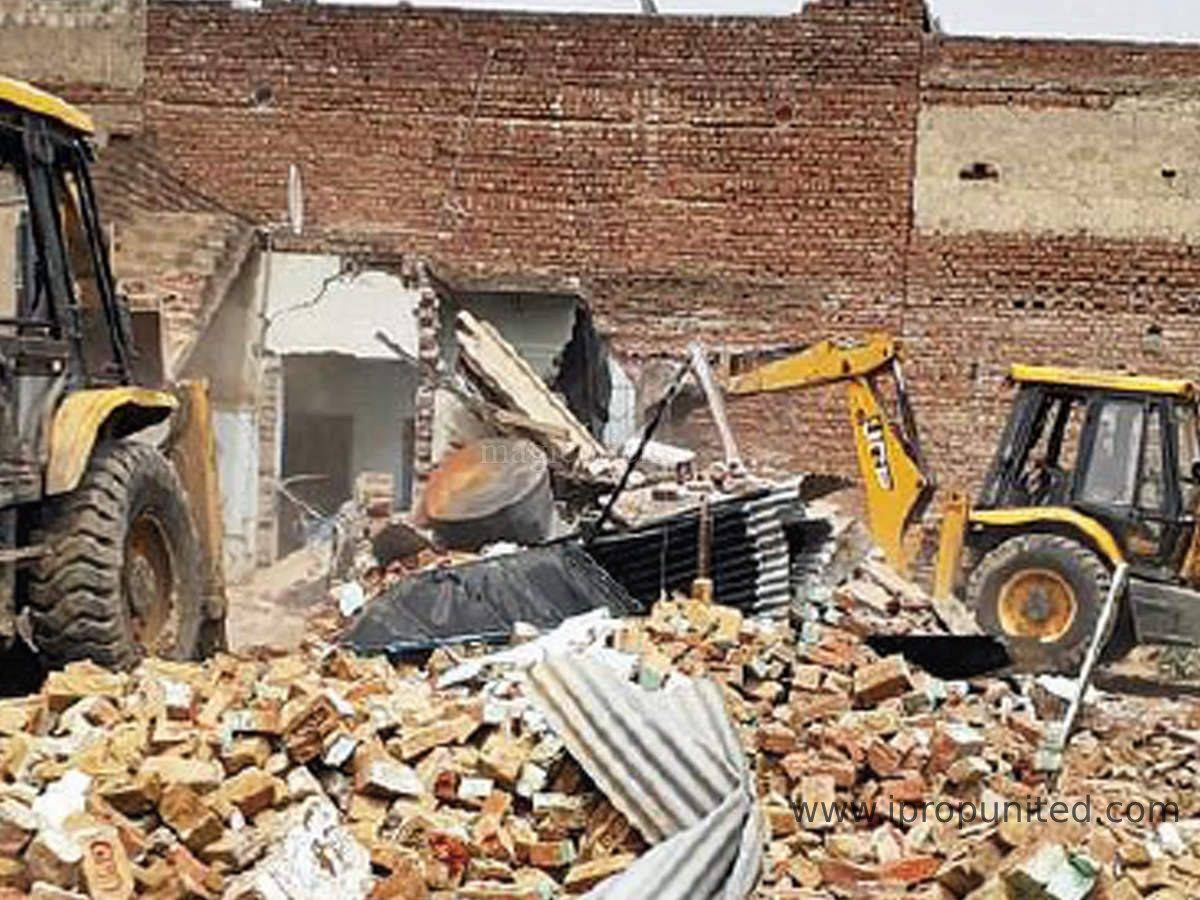 On Tuesday, the DTCP (Department of Town and Country Planning) enforcement team destroyed three illegal colonies on 7 acres of agricultural land in three Farrukhnagar Villages.
During the inspection drive, a road network, boundary walls, and one under-construction property was turned to rubble using earthmovers. Though locals resisted the inspection by alleging that the property dealers cheating them by not revealing the facts and now they are at loss of their hard-earned money.
The department is receiving complaints about the development of illegal colonies in Khwaspur, Babra, and Bakipur villages of Farrukhnagar that violates the Haryana Development and Regulation of Urban Areas Act.
RS Bath (District town planner said when they reached the site with their enforcement teams, the locals resisted. They blocked the road and alleged that no information was given to them about inspection and nor was show-cause notice served to the developers. "When the DTCP team told them that the colonies were being developed without permission from their authorities, the locals claimed that they had been cheated and their life-long savings were at stake," Bath said.
He said they had to take help from the police to ensure the demolitions were carried out. "Some plots had already been sold and construction was underway at these plots," the DTP said.
Assistant town planner Ashish Sharma said most colonies were in the initial stages of development in which a road network is built, and plotting was underway. He states builders were also establishing dealer's offices to sell remaining plots. "A few property dealers provoked the locals against the team who misbehaved with officials," he said.
The official gave a warning to plot owners not to start construction again, and if found guilty, strict actions will be taken against them.  He said FIR is registered against builders and other persons behind these illegal colonies. They soon will be given the punishment for their actions.
First Published by: Rao Jaswant Singh