The investment made through structured debt instruments will be used up for financial closure of projects, repayment of high-cost debt and towards working capital. The investment will support six projects spread over nearly 7 million square feet in Mumbai and Pune.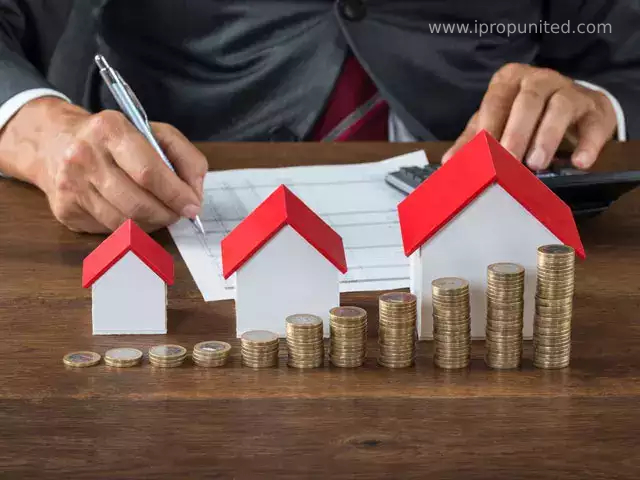 Mumbai: HDFC Capital Advisors, a real estate private equity investment manager owned by top bank loan lender HDFC, has invested over Rs 1,550 crore in a portfolio of residential projects by S P Real Estate.
Venkatesh Gopalakrishnan, chief executive officer of Shapoorji Pallonji Real Estate mentioned, "Our partnership with HDFC Capital Advisors will give us significant headroom to capitalise on growth opportunities in our targeted markets. This partnership will add immense value to our project pipeline and propel our growth further,"
Vipul Roongta, managing director and CEO of HDFC Capital Advisors, stated that in this partnership with Shapoorji, HDFC Capital will emphasis on meeting the increasing demand for high-quality homes for mid-income households in India.
"In line with the 'housing for all' vision of the government of India, HDFC Capital's endeavour is to increase the supply of housing in India by providing flexible, long-term capital to leading developers across India," Vipul said.
The six projects HDFC has invested in are green field projects in the mid-income category with some components of premium as well as affordable segments.
One project out of these six projects is involved in redevelopment of a large housing society in the central part of Mumbai.
Other projects include three plotted developments on the outskirts of Pune and one villa project that is part of the company's larger layout in Pune's Hadapsar locality.
While all approvals for the central Mumbai project have already been secured, permissions for other projects are expected soon.
Prior to this partnership, HDFC Capital Advisors in August entered into an agreement with the Ahmedabad-headquartered Lalbhai Group company Arvind SmartSpaces to set up a Rs 900-crore platform to undertake residential developments.
The ongoing consolidation in Indian real estate has caught up speed as established developers continue to gain more market share in terms of sales and liquidity, as homebuyers increasingly prefer established developers.
Shapoorji Pallonji Real Estate constitutes a significant part of the Shapoorji Pallonji Group, a multi-business conglomerate. With a development potential of over 113 million sq. ft., the developer is working on projects in Mumbai, Pune, Bengaluru, Gurgaon and Kolkata.
The company has projects across segments including luxury apartments, aspirational homes for mid-income homebuyers, and mass housing projects.
HDFC Capital, set up in 2016, manages a $3-billion funding platform that has been rated as one of the world's largest private finance platforms focused on development of affordable housing.
Recently HDFC's wholly owned subsidiaries HDFC Property Ventures and HDFC Venture Capital have approved a plan to merge with HDFC Capital Advisors. The combined platform will advise and manage around $4.1 billion of assets, potentially making it the largest private equity firm in India.
Follow and Connect with us: Twitter, Facebook, Linkedin, Instagram