The Reserve Bank of India Friday gave a significant increase to the real estate industry by giving an additional Rs 50,000 crore through targeted long-term repo operation (TLTRO) to a floating rate linked to the policy rate for up to three years – a move that has been hailed by both NBFCs as well as the real estate sector.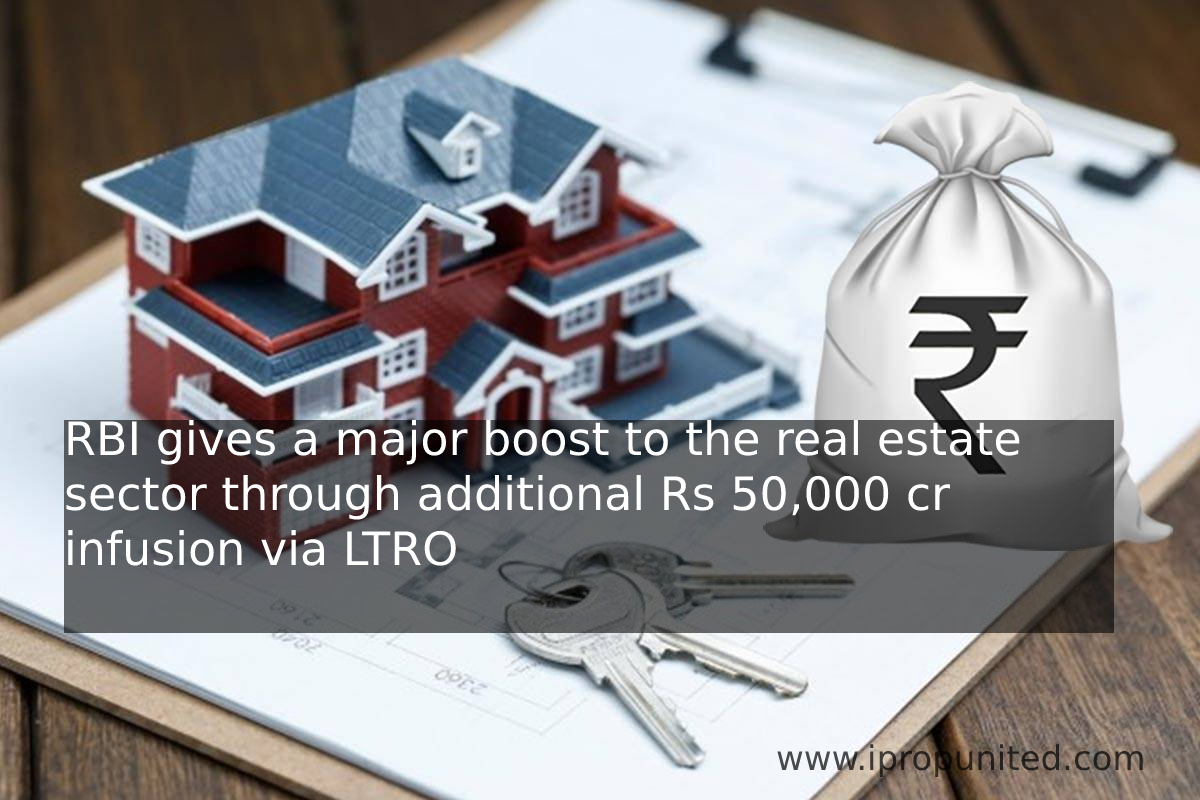 Even as the threat of Covid 19 is yet to abate, with the restrictions on the movement of people and operating business establishments across the country, a resumption of economic activities is well underway. The Reserve Bank of India gave a big relief to the real estate sector by giving an additional Rs 50,000 crore through targeted long-term repo operation (TLTRO) to be undertaken in proportions. The RBI governor Shaktikanta Das enunciated a re-financing window of Rs 50,000 crore for financial institutions like Nabard, National Housing Bank, and Sidbi.
He further said surplus liquidity in the banking system has increased substantially as a result of the central bank's actions. Stating that the RBI is observing the situations due to the Covid-19 outbreak, he noted that contraction in exports in March at 34.6 percent was much more severe than the global financial crisis of 2008-09. The announcements reflect the increased focus of the regulator on these sectors, believes Piyush Gupta, Managing Director, Capital Markets at Colliers International India.
'There has been specific mention of lending to the Real Estate Sector by NBFCs which reflects increased focus to the regulator on this sector. Developers now have an additional one year to repay lenders which is over and above one year available so this will help the management of cash flows and reduce asset classification stress of Real Estate focused NBFCs, further a window of Rs 50,000 cr. under TLTRO will provide incremental liquidity to NBFCs, MFIs which could be utilized for onward lending to the real estate sector,' he said.
The investment under LTRO will be helpful for NBFCs, said V K Vijayakumar, Chief Investment Strategist at Geojit Financial Services.
"Particularly, the announcement of LTRO 2 of Rs 50,000 cr for targeted funding to NBFCs and MFIs will be beneficial for this segment. Refinancing of Rs 50000 cr to Nabard, SIDBI and NHB is another welcome move. The reclassification of NPA norms from 90 days to 180 days is a great relief to commercial banks. In brief, this is a big bazooka but with caution and prudence. Enhancement of ways and means advances to states by 60% will be a relief to states stressed by the pandemic," he said.