A social impact assessment (SIA) report prepared by Gautam Buddha University has revealed that more families are likely to be displaced by the second phase of the Noida airport project than the first.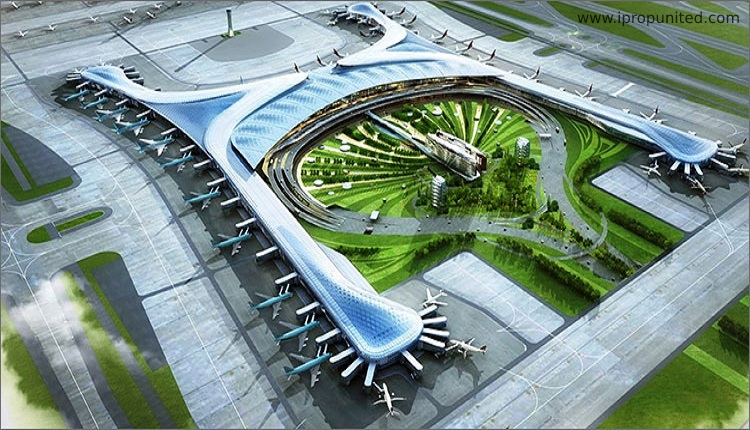 As per the report, vetted by the multidisciplinary expert appraisal committee on Saturday, also said that a fewer number of agricultural plots would be taken over for the second phase. Explaining why more families would need to be displaced, an official pointed out that many houses and other such structures had come up on the plots over the past couple of years.
Vivek Mishra, the nodal officer of the SIA team said, "As a result, more people will get impacted this time. Villagers have been extremely vocal about their demands in the second phase. They want a better deal than what was offered to the affected population three years ago. We have included their concerns in the report for consideration."
Additional district magistrate (land acquisition) Balram Singh said the key demands of the villagers had been, in turn, forwarded to the government for further action. "We have learnt a lot from the first phase. This time, we will take steps in advance to bridge the gaps that resulted in inconvenience for the villagers," he added.
As against 13,000-odd people who were impacted in the first phase, the airport's expansion will hit a population of 16,158. Of them, 11,998 will have to be given the status of "project affected people". A majority of the remaining ones are either under the age of 18 or not permanent residents of the area or do not own any land.
Quoting from the records, an official said the administration would have to take over 1,987 agricultural plots this time and bring down 2,998 permanent structure. While conducting surveys in the six villages where land would be acquired (Birampur, Dayanatpur, Ranhera, Kureb, Karauli Bangar and Mundhera), the SIA team had pointed out that a number of these structures had been built over the past two years. An official said, "Maybe, they were constructed to claim the benefits that would be offered under the rehabilitation and resettlement scheme. We have brought this to the notice of the acquisition agency."
The villagers, however, have been unanimous in their demand for a higher compensation. A majority of them have been asking for Rs 9,200 for a sqmt. As the Yamuna Expressway Industrial Development Authority is acquiring land at the rate of about Rs 2,300 a sqmt, the villagers are demanding four times the amount under provisions of the Land Acquisition Act, 2013.
Although the final amount will be decided by the district administration, sources said the SIA team had recommended a revision of the circle rate in Jewar subdivision, saying that it had remained unchanged for the past 5-6 years.
Follow and Connect with us: Twitter, Facebook, Linkedin, Instagram