Noida officials clarified that this audit is going to be an additional exercise and it is separate from the one by Edifice. The company informed that it is bringing towers down to record all pre-demolition structural defects in residential buildings within 50 meters of the twin towers in Sector 93A.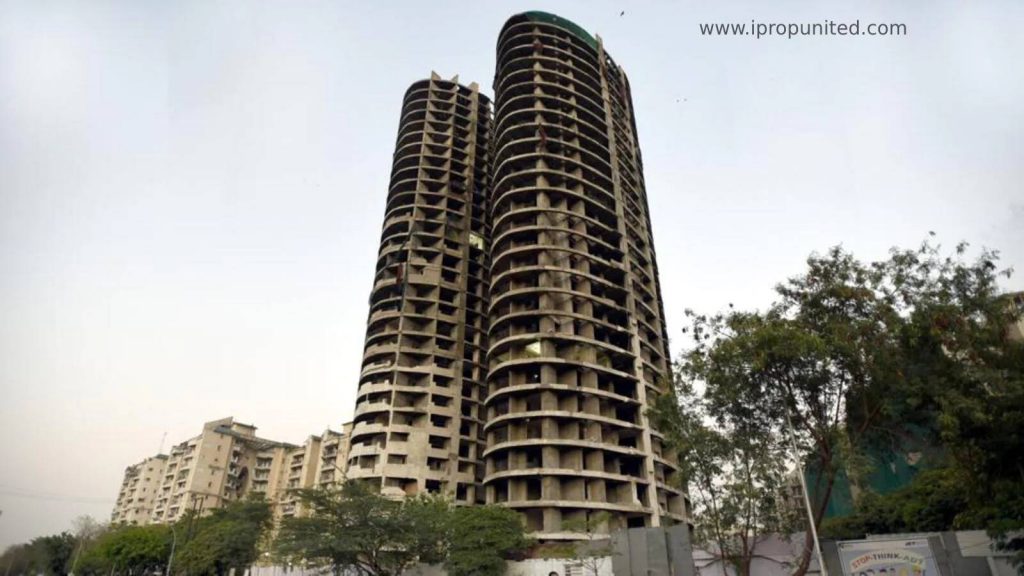 NOIDA: The Noida Authority has directed Supertech to carry out a structural audit of seven buildings adjacent to the twin towers, which will be demolished in August.
There are 3 towers of Emerald Court and four towers of ATS Greens Village within the 50-metre radius of Apex and Ceyane, reported officials. If there are any defects then according to the officials Supertech will have to get repairs and retrofitting done before the demolition, scheduled to take place on August 21.
Supertech MD RK Arora commented "I have not received any order from the Noida Authority so far regarding the structural audit. At present, all documents and letters go to the interim resolution professional's office first. In case we receive any such order, we will look into it and decide our next course of action."
The IRP was appointed by the bankruptcy court and some Supertech projects that are under the group company against which a petition was filed over dues.
A senior Noida authority official informed that the move asking for a structural audit was in tandem with the Supreme Court's order that the developer had to manage these tasks and bear their costs. Once submitted, the audit report will be vetted by the CBRI. The demolition of the twin towers was ordered by the Supreme Court, which ruled they had been built illegally, last August.
Partner at Edifice, shared, "We have done videography and photography of all cracks and structural defects in buildings in order to compare them once the final demolition is done."
Notably, a recent structural study of basements at Emerald Court buildings done by a private firm that was hired by the society's RWA had endorsed residents' concerns about the bad state of the structures on which their buildings stand and sought immediate fixed and retrofitting of some basement columns.
Follow and Connect with us: Twitter, Facebook, Linkedin, Instagram