On Saturday, Lucknow Development Authority continued its sealing and demolition drive for illegal structures in city areas.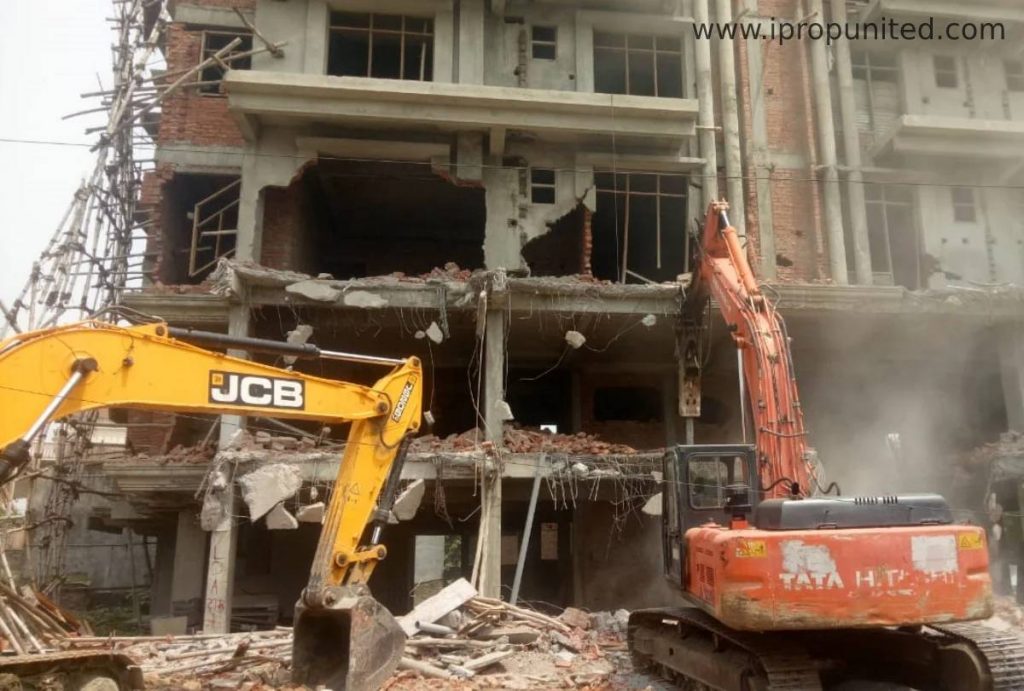 Illegal construction in Khojoli market in Gosainganj was demolished by the enforcement wing of LDA, while structure erected at Hanuman Mandir in Aminabad was sealed by it.
These constructions were being carried out without map approved by LDA. Also, authority received complaints regarding illegal construction here.
At Aminabad Hanuman temple, nearly 110 square foot area was being constructed for professional use.
While in Gosainganj
near Khojoli Bazar construction was carried out for plotting purpose without approval from LDA.
Spokesperson of Lucknow Development Authority Sameer Mishra said, "Notices have already been issued to the owners/ caretakers of the properties earlier in this month. When they failed to remove the illegal constructions, we took this action."