Continuing the demolition drive for the third consecutive day, Task Force and Hyderabad Metropolitan Development Authority (HMDA) officials demolished 10 more illegal structures across Thumukunta, Manikonda, Shamshabad and Pedda Amberpet municipalities on Wednesday.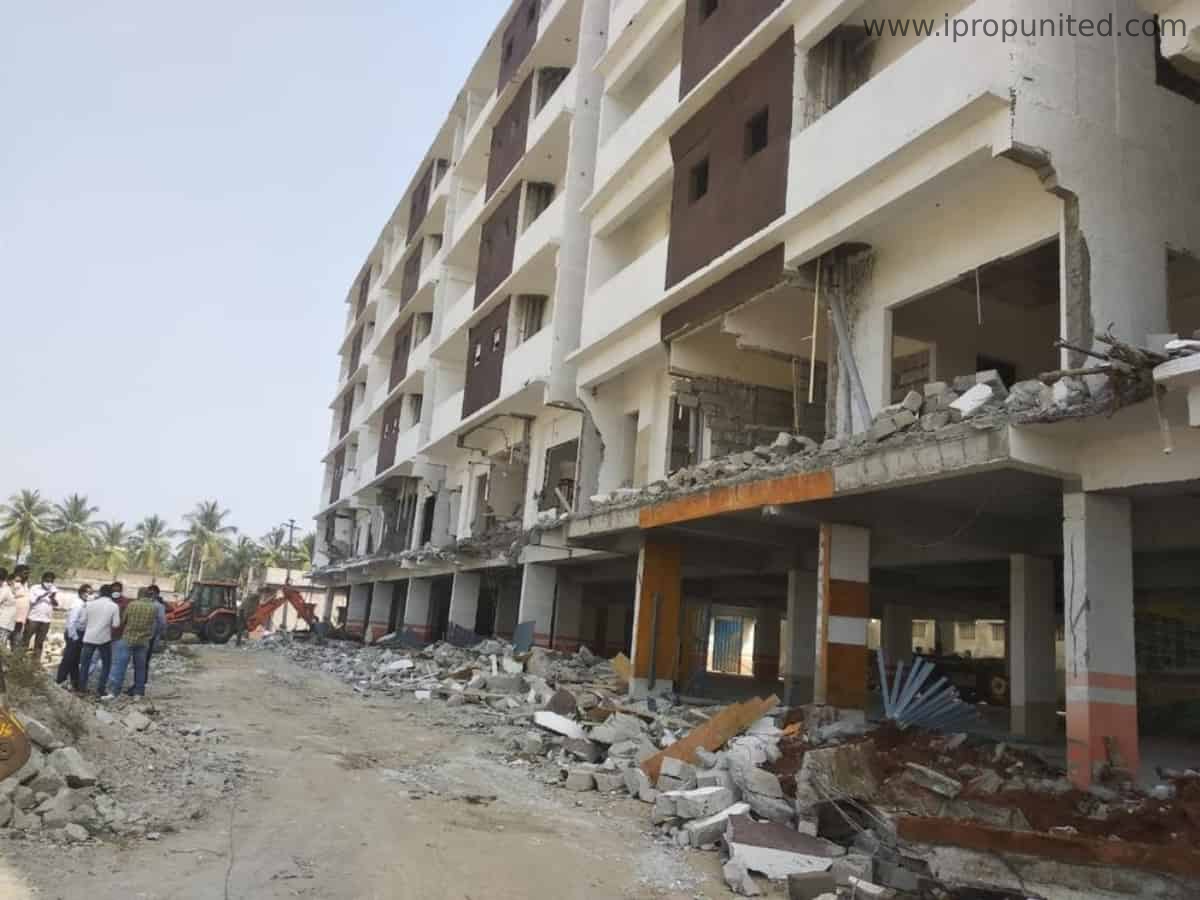 HDMA officials targeted unauthorized constructions spread over 600 square yards. Five structures were pulled down in Thumukunta area, two in Manikonda, two in Manikonda, two in Shamshabad and one in Pedda Amberpet limits. Officials said that out of the demolished structures, two of them were spread over an area of 2.25 acres in Thumukunta and another big one covering an area of 1.2 acres in Shamshabad.
A total of 33 structures were demolished in the last three days. Prior to that, another 10 structures were demolished last month. The demolition drive was launched after chief secretary Somesh Kumar held a review meeting with Hyderabad Metropolitan Development Authority, Greater Hyderabad Municipal Corporation and police department and ordered officials to identify and demolish the illegal structures.