The second wave of Covid-19 has been more distressing than the first one. The localized lockdowns across the country has shown its down side in each aspect of economic activities. The biggest challenge faced by the real estate sector due to lockdown is reduction in site visits which has severely impacted the sales. People are still wary of stepping out unless very important and are in wait-and-watch mode. It is due to this situation most of the proposed launches are also being deferred by the developers across the nation. Therefore 1st quarter of 2021 results were not very encouraging owing to low site visits and subsequent low sales figures.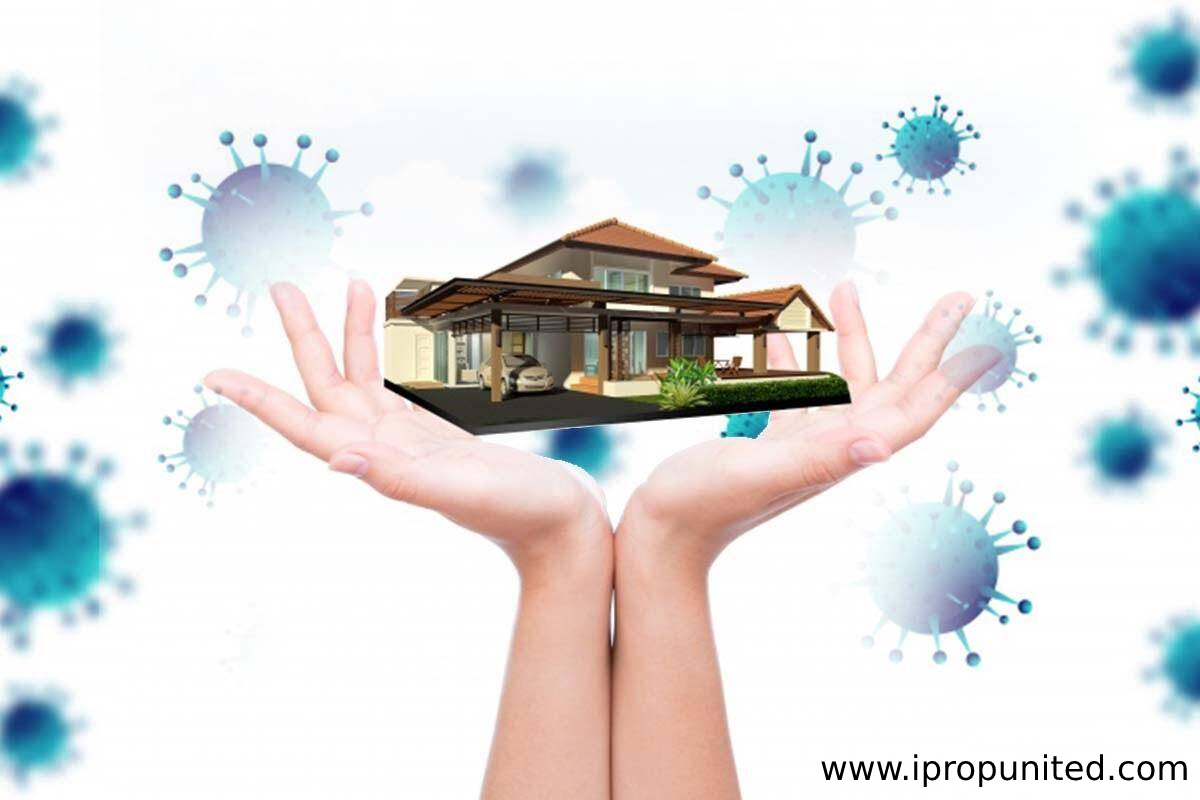 That said, covert housing demand is growing bigger as demonstrated by the sound sales revival seen after the second wave. Whatever be the case, investors and developers are keeping their faith high that the impact of the second wave of pandemic will be limited on real estate as the sector is better equipped now and has already made reforms and moved on to digital tools.
Each and every sector has suffered its own share of bruises in the second wave, each one has been adversely hit. Be it manufacturing, mining, consumer durables, real estate, construction etc. The realty sector like others has also seen a decline in leasing and sales owing to offices and malls getting shut with corporates opting for work from home. This has created millions of sq. ft. of vacant spaces adding stress on to the prevailing inventory in office spaces. Brands and retailers were forced to either exit malls/high street as the shop owners were simply not being able to keep up their rental commitment or else they invoked and renegotiated the rentals. According to Savills India, office space preoccupation in major Indian cities stood at 27.4 million sq. ft. in the year 2020 (Jan-Dec) which is a steep drop of 51% as compared to the last year's captivation of 55.7 million sq. ft.
Interestingly, the residential housing has seen an upward trend with customers appreciating the importance of having their own home. As per the preference change the tier 2/3 towns saw a lot of spike in demand for large sized homes in open environment mainly integrated townships. However, the demand for Indian real estate continues unabated.
It has been accessed that private equity investment inflows into the Indian real estate sector stood at USD 1.9 billion (INR 135 billion) in Q1 2021. Post Covid related slowdown, investors are now beginning to gain confidence and therefore the first quarter of 2021 has already seen close to a third of the total outlays otherwise seen in the entire year of 2020.
Commercial set-up, such as malls and offices and other commercial establishments is dire for economic growth. It has its own importance because it has a direct impact on the economic cycle. With social distancing becoming a norm specially after the distressing second wave, the end users may demand for larger spaces to operate from in the long. There is a shift in the sentiments for better security, health, and safety facilities and therefore likewise services are also likely to be demanded. The recent selling of commercial properties indicates that investors and buyers recognize the value of this sector to the well-being of nation and the economy.
An important change witnessed by the commercial sector after the Covid 19 pandemic is that it is looking at an increased investment from NRIs. The decline in rupee value has made investment prospects for NRIs noticeably more lucrative. Real estate investors have turned their attention to commercial real estate, which offers a higher yield and appreciation potential.
The second wave of the pandemic has definitely shadowed the buyer sentiments with each one embracing a more vigilant attitude. The sentiments in the years to follow will be guided by how quickly India is able to control the spread of COVID and vaccinate its entire population. Inputs by Divaker Bhalla, CEO-DNA Ventures Pvt Ltd
Real Estate sector is the second highest employment generator after agricultural sector employing more than 52 million people in India contributing 6-7% to India's GDP. The real estate projects consume products from more than 250 different types of industries. Real Estate Industry has suffered a major setback due to ongoing pandemic of Covid 19. The impact of Covid 19 has pushed back the development of real estate projects by about two years. It was due to the country wise lockdown in the first wave of the pandemic where all sort of construction activities came to a halt, specially due to the migrant work force moving back to their native places.
The impact of the second wave of pandemic has been limited on real estate as the sector is better prepared now and has adapted to digital tools and platforms. The focus is on virtual tours and digitally enabled marketing activities. It has been observed that post second wave of Covid 19, while the number of project site visits have decreased, there has been an increase in the genuine buyers of residential properties by end users. Hence closures are faster as compared to pre-Covid times.
Demand of leasing in commercial space will also see a surge with few preferential changes. There is preference amongst the global corporate clients for quality commercial buildings which satisfy their demand of keeping their workforce safe with large open spaces, use of technology to mitigate human interaction, large lifts and good ventilation systems. Enterprise clients would prefer smaller and flexible spaces so that employees can work closer to their suburban homes. Massive consolidation is expected in the commercial property segment as single asset owners who are struggling to retain tenants will divest. Another trend would be of strong asset managers joining hands with developers to refurbish stressed office assets to rent them.
The swift vaccination drive has infused confidence back in to the home buyers. Therefore there is hope and trust that the situation will start improving which will give the much needed thrust to the realty sector.
On the whole, Indians have the ability of bouncing back in adverse situations and I foresee this trend continuing in the realty sector. Expert comments by Sidharath Bhalla, Business Director, Hectares & Beyond.