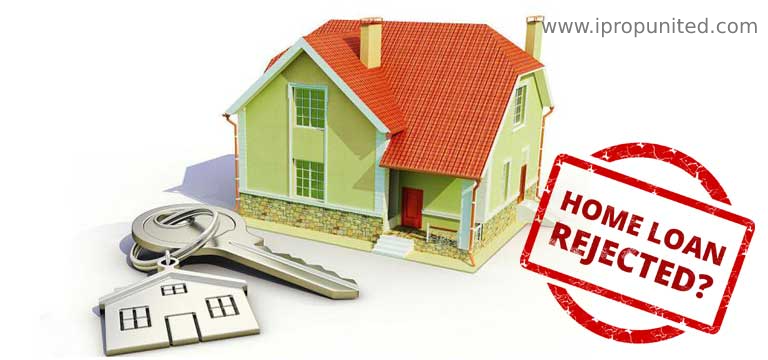 Today the young generation constantly aspires buying their own homes, the need for funds has also increased. People are seeking to avail home loans to fund almost all their property purchases. But sometimes, there are various reasons which can cause the rejection of your home loans or an approval at a lower amount or excessive delays.
Not So Good Credit History
A bad credit score can be the biggest reason for the rejection of home loans application. Bad credit history could be a result of pure ignorance because bureaus like CIBIL have recently become popular and earlier people were not at all aware about them. They did not even know the importance of maintaining a good credit history/score. Your credit history may not be very good because of reasons like delay or failure in payments of EMIs or payment of credit card amount.
Another reason for credit history being adversely affected is if the lender waived off any portion of the money borrowed by you during the settlement process and the account was closed. However, continuous delays in payment of EMIs may negatively affect the credit score but if it happens just once in a while, you don't need to worry. If your application had to face rejection because your credit score was low, then chances are that you will not be sanctioned a loan. Things can be only be different if the lender shares a personal rapport with you and knows the circumstances which caused the delays in payments.
Constant Income Flow, Payment Of Income Tax And Character Of Income
If you are into a business or profession where regular income is fixed, the lender will probably not favour your loan application. Similarly, if your sources of income are like cooking, tuition, catering etc. then also the lender may be reluctant as these sources are not considered very reliable.
Although, if your savings and incomes are supported by genuine investments, it may help you as the lender will consider all of those.
Another reason for loan application getting rejected by the lender is the salary which you receive in cash is not supported by proof like TDS and PF deductions. If your filing of income tax returns is within a short time period, then also the lender will get suspicious as he will think that returns were filed just to avail the loan.
Borrower's Age and Condition of the Property
All the lenders always want the assurance of their loans being properly serviced. A constant flow of income ensures that. Therefore, if you have applied for a loan while your retirement is nearing, your application of loan may get rejected.
It is a misconception among the people that banks do not approve loan applications for properties that are present in old buildings. There is no such criterion like this. But, if the remaining life of the property calculated by the bank is only a few years or even if the present condition of the property is not good, then lender will show reluctance to grant the loan.
Current Liabilities
Presently if you are paying any other loans or EMIs, then your chances of availing a loan may get reduced. The lender will come to know about all the current loans through your bank statements submitted to him or CIBIL Report.
Follow and Connect with us: Twitter, Facebook, Linkedin, Instagram