Any electrical device that can be linked to your smart home system, communicate with other devices, and make certain decisions on its own is considered a smart device. Smart devices include things like televisions, stoves, alarm systems, doorbells, garage doors, and stereos. You can gradually turn your home into a smart home by purchasing smart gadgets separately over time.
What is a smart home system?
Your smart home's "hub", if you will, is the smart home system. A smart home system gathers unique information from each of your smart gadgets or appliances through a wall-mounted unit or software that is accessible online, allowing you to manage all of your devices from a single location. Since the smart home industry is still in its infancy, there are a variety of smart home systems and home automation hubs available, the majority of which are only compatible with specific other systems. 
How do smart homes work? 
The solution was not entirely clear when smart homes initially became a possibility. Yet, when bigger competitors enter the market, they make it simpler for consumers to comprehend and obtain the necessary technologies.
A wifi connection, smart home appliances (also known as smart home devices), and a smart home system to link, monitor, and control these devices are all required to transform a typical home into a smart one.
What are the features and advantages of a smart home?
A smart house is one that features a smart home system that connects with your appliances to automate particular functions and is usually controlled remotely. Sprinklers, cameras, and home security systems may all be programmed using a smart home system, along with other devices like air conditioners, heaters, and refrigerators. Energy-efficient smart homes conserve energy while also saving you valuable time and money.
How energy-efficient are smart home technologies?
While the majority of smart home appliances can be used in ways that aid in energy conservation, not all of them are energy efficient. You have control over when and how smart home devices, such as lighting, appliances, and thermostats, operate. You may therefore more easily alter your energy use patterns because you have more control over them. 
Ways to make a smart home
There are a few arrangements needed in order to make household appliances and smart devices. 
Upgrade your WiFi
You should have WiFi that can support information exchange because all smart home devices rely on the internet for communication. You could even want to think about purchasing numerous routers for larger homes. 
Do your research
Given the abundance of smart systems and smart home gadgets available, it is a wise idea to familiarize yourself with a few different choices before deciding on one. 
Decide what you need: Choose the area you want to start addressing right away, determining exactly what you want from a smart home. From there, finding the smart home system, smart appliances, and smart devices that will suit your needs is a breeze. Nothing is worse than spending a lot of money on a flashy new device only to have it gather dust in a corner a few weeks later since you didn't really need it at the time. 
Some tips on smart home 
It is preferable to think, "\What can't be turned into a smart device?" rather than "What regular devices need to be turned into smart devices?
Use smart locks to keep your home secure: Replace your front door's existing lock to enable remote locking and unlocking, ensure that the door was locked after you left, and keep track of visitors.
Monitor your home smartly: Smart security notifications can help you keep an eye on your property. Several smart home appliances can remotely notify you of safety or security risks. Get notifications wherever you are for leaks, for leaving the garage door open, for smoke, for when a visitor rings the doorbell, or for if you left something plugged in that you really ought to have turned off before you left the house. 
Adjust home temperature with smart thermostat: Use a smart thermostat to control your home's temperature and save money on energy. The temperature can be automatically adjusted by a smart thermostat based on your individual schedule after it learns your behavior. You may also manually and remotely adjust the temperature with an app.
Use a smart assistant to assign chores: You may play music, make web searches, and manage your home's smart gadgets with voice commands when using a virtual assistant., such as Google Home or Amazon Echo. 
Use smart gadgets to simplify your work: Dishwashers, refrigerators, and dryers are all examples of smart appliances that support remote access and control as well as alert you to information specific to each one. For instance, your refrigerator can scan your groceries to tell you when the eggs are about to go rotten or how much milk you still have, and then switch on when energy usage in your area is at its lowest. 
Use smart light bulbs to control lighting in your home: You can manage the lighting in any room of your home using smart lights and a mobile device. Did your kid forget to switch off the kitchen lights? On the way to school, you can do it right from your phone. Or you can configure your lights to turn on and off at specific times, and you'll never have to worry about someone forgetting to turn them off before you leave for the day. 
The possibilities and permutations in the fascinating new realm of smart home technologies are virtually unlimited. The options available and their effects on your daily life will expand along with the smart home industry's continued expansion. 
List of Best Smart Home Devices 
Below are the best smart home devices you can buy right now. 
Amazon Echo (4th gen)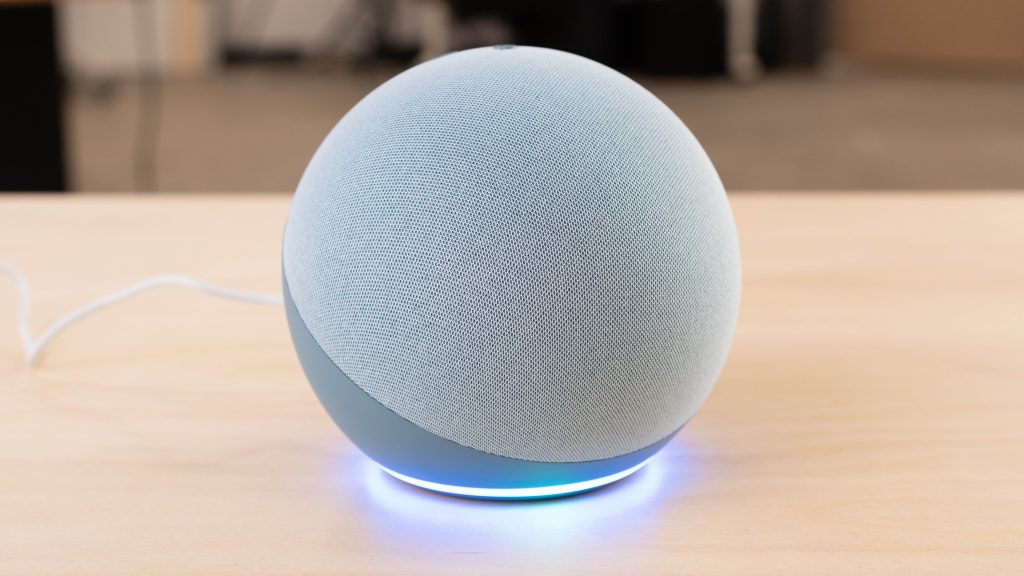 Even if you pay its full $100 price, Amazon's fourth-generation Echo is still impressive well over a year after its first release (you can often find it on sale if you keep an eye out). With its redesigned sphere-like form, strong sound output, and a few cutting-edge features, the Echo is still in charge of the countertop.
Although Apple's new HomePod Mini and Google's Nest Audio, both of which launched in 2020, are strong rivals to the Echo, Amazon dominates in two main categories. It has a considerably stronger speaker with particularly outstanding bass, a built-in Zigbee receiver, and an Amazon Sidewalk Hub that makes connecting items like locks and lightbulbs easier.
Google Nest Mini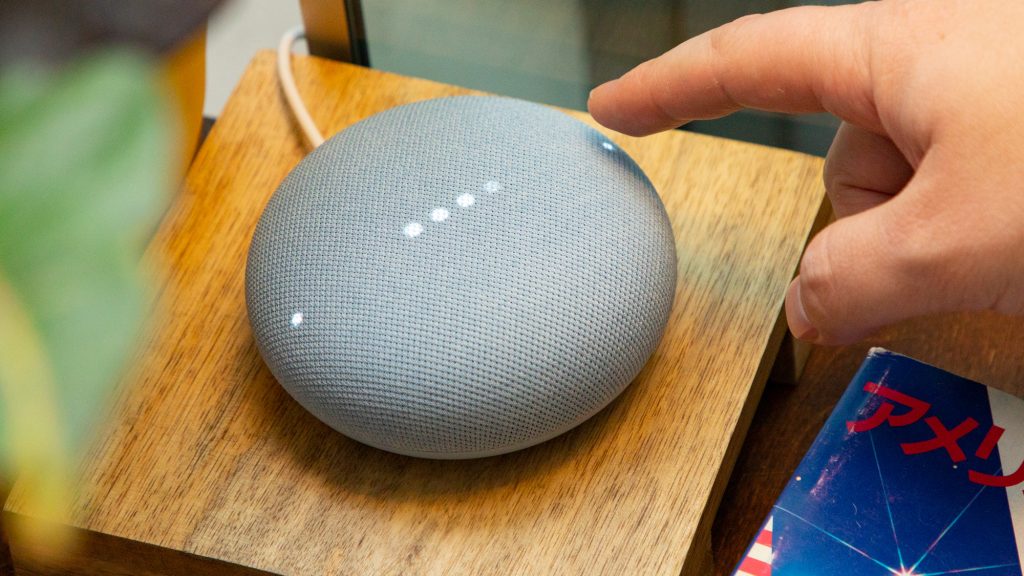 Obviously less powerful than the new Echo, Google's Nest Mini smart speaker is still a fantastic, cost-effective option for Google fans.
Given its price and popularity, the Nest Mini's audio quality is respectable. If wall mounting is your thing, it also features a notch on the underside for that. The Nest Mini has an intriguing presence detection method that uses the speaker and microphone to assess your proximity to the device, triggering LED indicators that make the physically hidden volume settings easier to understand.
Google Nest Hub (2nd gen)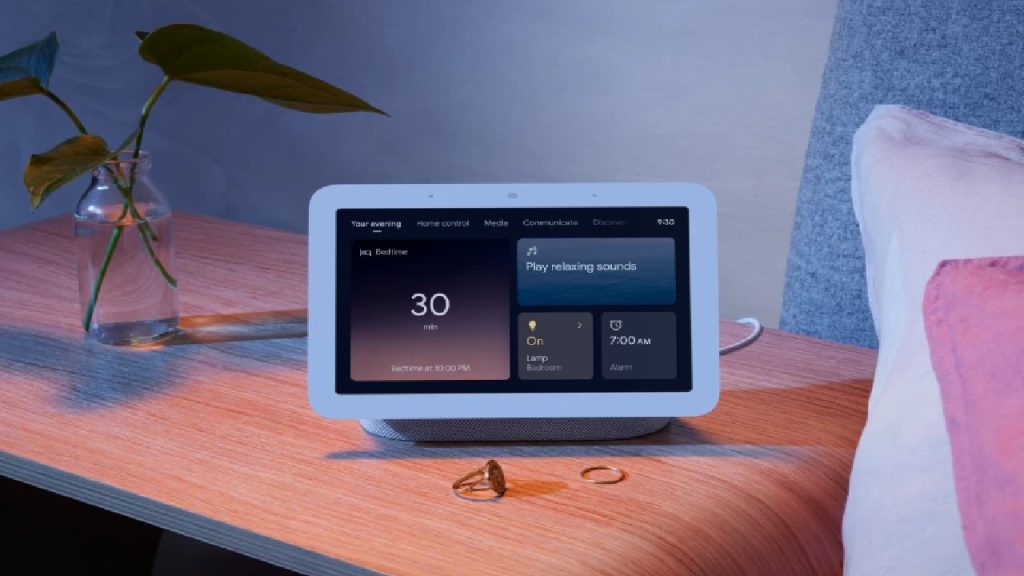 The Echo Show from Amazon may have been the first smart display, but Google improved upon the idea with the Nest Hub (formerly the Home Hub), both in terms of aesthetics and in how it makes use of its voice assistant. A second-gen model with greater features and a lower price was released in 2021.
The Nest Hub has the same Google Assistant functions as the Google Home speaker series, along with a screen interface that provides just enough visual information. It can expertly guide you through a recipe from a well-known cooking website and integrate with Google-supported smart home cameras and video doorbells to display their camera feeds onscreen. It will show you your spoken commands, so you know Google understood you correctly. Moreover, Google's Soli is on board for Quick Gestures like pausing media with an air tap in front of the display and Sleep Sensing.
Amazon Echo Show 8 (2nd gen)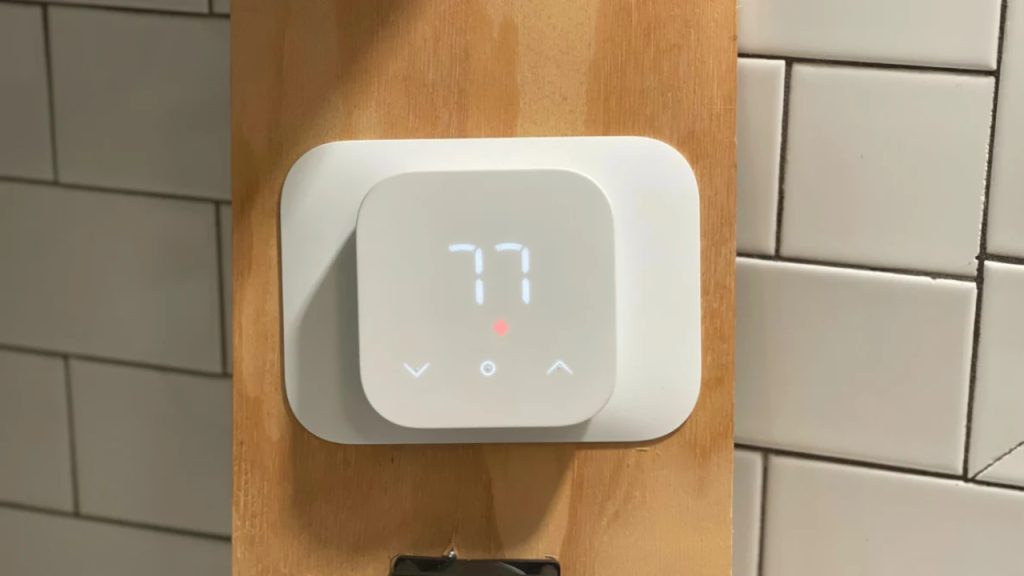 The Amazon Smart Thermostat is the most affordable smart thermostat we've evaluated, costing only $60. To utilize voice commands, you'll need a suitable Alexa-enabled smart speaker or display, but since this is an Amazon-branded item, you don't need to enable an Alexa skill.
The thermostat is excellent even if you don't want to utilize voice control because it typically saves $50 per year on energy costs. The touchscreen interface is effective, and the design is simple and modern.
Wyze Cam Pan v2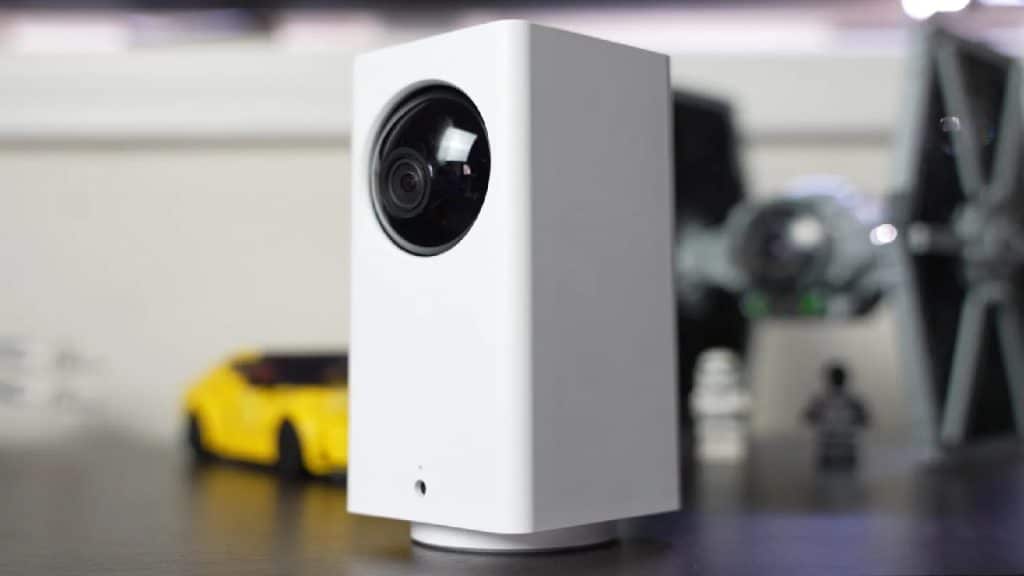 One of the best camera values available is Wyze's $40 indoor camera, which can pan and tilt to allow you to see an entire room. Not only does it provide excellent control over seeing a large area, but it also has versatile settings that let the camera scan areas repeatedly, follow motion, and more. The rest of the capabilities, like two-way communication and cloud storage, are all standard.
Ring Alarm Pro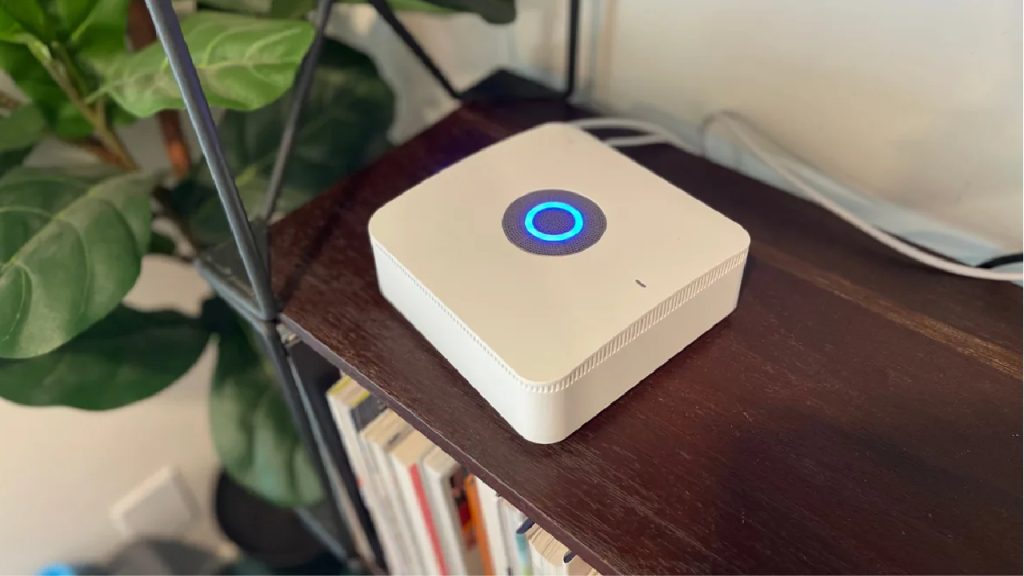 Ring's most recent home security system outperforms rivals for two reasons: With the eight-piece kit starting at $300 and competitive device-by-device pricing, it's shockingly affordable and provides a ton of value. You receive far more than your typical DIY security system, including a built-in Wi-Fi 6 Eero gateway, a Z-Wave radio for a range of smart devices, cellular backup, local processing and storage, backup internet (in case of power or internet failures), and much more.
August WiFi Smart Lock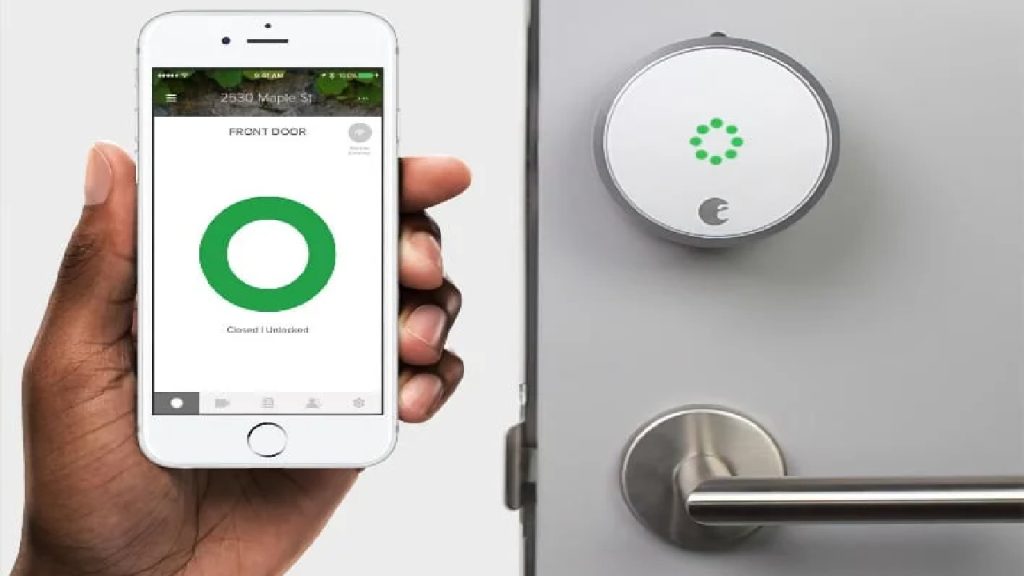 Many are afraid of smart locks because they add another point of threat between you and your physical security. With a smart lock, your home's entryway could be suddenly compromised by a hostile hacker, a technological malfunction, or even a connectivity problem.
There could be some reality to it. You could get locked out if the lock had a keyless design and no physical failsafe, but the August Wi-Fi Smart Lock isn't one of those locks. 
Installation of the August Wi-Fi Smart Lock is simple. You can set it up in ten minutes, and it fits over the internal thumb latch of the majority of current lock designs. You may still use the physical key that came with the lock because it doesn't change the lock's actual mechanism. Moreover, it is 45% smaller than earlier August models.
Via the August app, you can assign and revoke timed virtual keys to anyone you choose, from your in-laws to your dog sitter, at no additional cost. The lock itself connects to your phone via Bluetooth or Wi-Fi. For virtual keys, many other locks will charge an extra fee.
How to pick the ideal smart home gadget?
Although smart gadgets are frequently supposed to be incorporated into a smart home ecosystem, selecting the finest smart home equipment differs slightly from selecting headphones or a streaming service. Compatibility should therefore be one of your top priorities. Think of gadgets that can communicate with the same voice assistant. Google Assistant and Amazon's Alexa are two of CNET's top picks for smart home hubs.
Your objectives and requirements should also be taken into account. Do you want to connect and automate as much of your home as you can? Next, commit fully to a connected home. A smart light bulb, however, might be the solution if your issue is one person leaving their bedroom light on when they leave the house.
Follow and Connect with us: Twitter, Facebook, Linkedin, Instagram