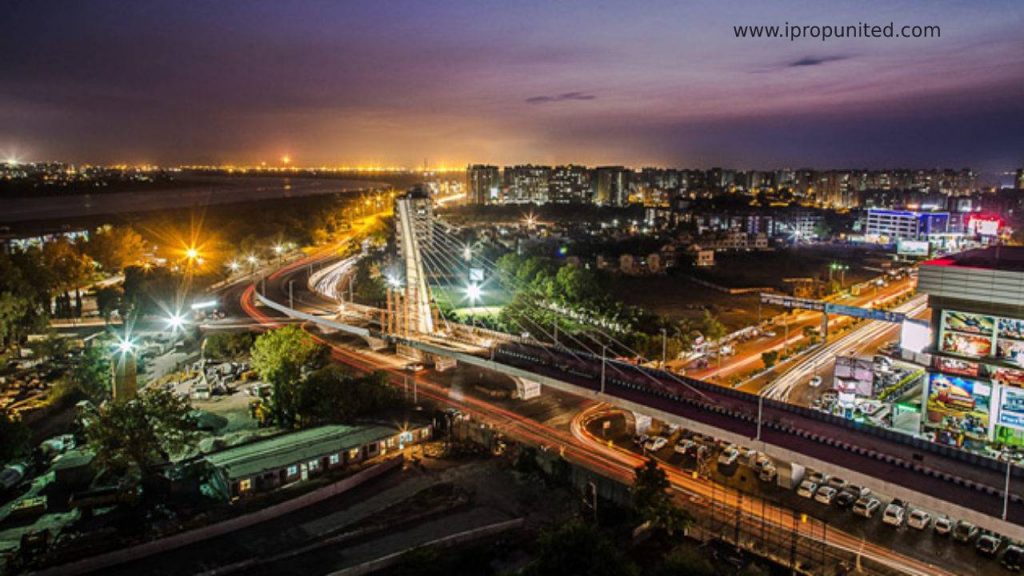 Gujarat is one of the wealthiest states in our country. This state contains only 4.7-5% of the population of our country but contributes to 7.9% of the total domestic output of all states across India.
Gujarat has the fastest-growing economy in India. Gujarat has developed and achieved a lot in the past few years such as excellent infrastructure, health care facilities and quality education. Gujarat is also known as the birthplace of Mahatma Gandhi. The legacy of this state includes famous architecture, temples, palaces and handicrafts.
Gujarat is a safe state in comparison to other states, it is ranked as the 7th most livable state in our country. The criminal incidences are very moderate and the crimes related to robbery, vandalism and theft are very low. It is also safe for your cars as the cases of stolen cars are few here.
So, if you are impressed with the state but you are confused about which city to move in, don't worry here we will introduce you to 5 cities, which you can consider while moving out.
Ahmedabad
This city is the second biggest manufacturer of cotton in India. Ahmedabad is presumed as Gujarat's business center point and has so many renowned organizations and firms. This city along with the Sabarmati river is considered a real part of major cities in Gujarat. Every facility in this city is convenient.
Ahmedabad has more employment opportunities compared to any other state in Gujarat. This city is known as Gujarat's business hub. This city is also considered a hub for higher education in India. 
As this city is ranked as the third best city to live in our country, it's also considered the safest city for women in India.
Vadodara
Vadodara is ranked amongst the most famous cities to reside in, it has emerged as the safest city in our country after Chandigarh. In an online survey of 37 cities in Gujarat, Vadodara came first as the safest city in the state.
Vadodara is Gujarat's third-largest city and it is famous as the cultural capital of Gujarat. The city is the centre of educational activities and serves best in education. The city is clean and neat, a good place for job seekers as people are highly educated and skilled here.
Vadodara is one of the hottest investment markets in Gujarat, its real estate market is on fire. This city is linked well with other cities in Gujarat, public transport there is also convenient.
Surat 
Surat is a well-planned urban city, it is one of the cleanest cities in India. This city is also known by other names like "THE GREEN CITY", "THE DIAMOND CITY". It is the place where the British first landed in India.
Surat is the economic capital of our country, this city's municipality is the richest in India. People also call it a peaceful and calm business hub.
Surat is a fast-growing city and it's famous for affordable education. This city has a high literacy rate but it is not considered as one of the best cities for job seekers.
Surat is extremely well connected with the rest of the regions by air, road and railway transportation.
Rajkot
Rajkot has several job opportunities and it is the 7th fastest developing city on the planet as of March 2021. This city is the sixth cleanest city in India, it is a city where Mahatma Gandhi spent his initial long period of life. This city is home to many universities and schools.
Rajkot is the 35th largest metropolitan area in India, with a population of more than 2 million.This city has also been selected in the list of 100 smart cities under the Smart City Mission of the Ministry of Urban Development. Rajkot is a hub for small business owners.
Rajkot has received a safe city award for the Eye-Way project in 2018 and it also received the best city for women's safety award in the year 2013.
Gandhinagar
Gandhinagar is one of the best cities in Gujarat, it's a well-planned city with wide streets and residential sectors with all the necessary things like schools, hospitals, shopping malls, local markets etc. Gandhinagar has around 32 lakh trees and it is one of the cleanest and greenest cities in India.
This city is less expensive than Ahmedabad and the city is also well connected with the other cities. Buses and public transport facilities are also affordable.
There are not many facilities for higher education in the city but it can be the best choice for job seekers as it's the capital city of Gujarat.
Follow and Connect with us: Twitter, Facebook, Linkedin, Instagram