Amid the concurrent revolution of gadgets, IT, digitalizing currency, and equipped individuals, metropolitans seem flooded with individuals connecting through the cables between the clone phone and a new one. The exchange of ideas, thoughts, and sentiments has brought people closer through the screens!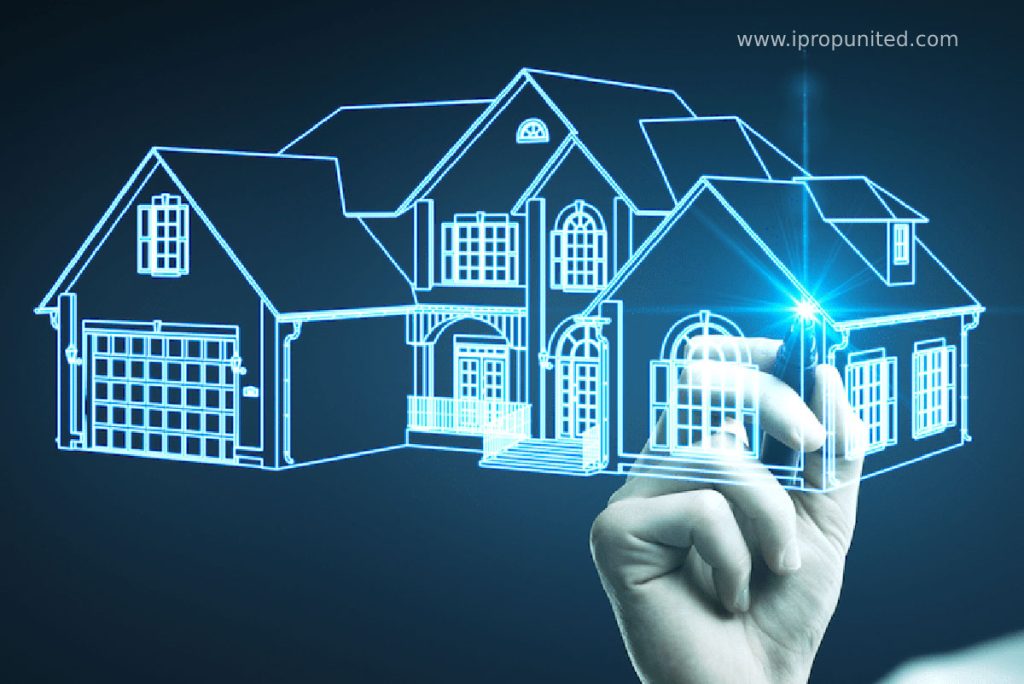 The recent transformation of technology is more gargantuan in dimension, imitating the Mumbai shores engulfed by the sea.
Several MNCs attracted to the core of Asian markets have been dumping money into the urban populous. Hence the rural population migrates to the metropolitan. One such theory by Gilbert is Polarization Theory. It explains that the third world's urbanization process has transfigured, majorly due to the diffusion of employment opportunities and economic activities that in turn cause expansion from the centre of the metropolitans to the peripheral areas expanding the district cover of those cities. This revolution raises the demands for land cover and residential settlements.
As times change, industries adapt to digitalization. Real Estate cannot be an exception which has given roots to Proptech in the Silicon Valley of India and advanced places like Mumbai. However, what Proptech has brought to Real Estate has hugely varied for the US and India.
Future of the Real Estate Sector
Proptech refers to technology tools that the real estate industry is using to improve the way real estate is dealt with and managed. The proptech startup majorly consisting of an ecosystem of start-ups and innovative products across the commercial and residential real estate market is relatively new. It emerged as a tool of marketing in the late 1990s, with to this day having approximately 8000 proptech companies globally aligned. The US holds the lion's share of proptech companies accounting for 59.7% of shares worldwide. While speaking continently, the Asian market holds not more than 3% of shares, with China dominating throughout with India being one of the competitor companies.  One such study by FMI states that China is expected to have a CAGR of 23.7 percent while Japan is expected to have a CAGR of 26.5 percent. The same states that for the UK, the prediction of growth rate is a CAGR of 17.1 percent by 2032.
According to Grand View Research, the global real estate market size was valued at USD 3.69 trillion in 2021 and has an expectancy to expand at a compound annual growth rate of 5.2 percent between 2022 and 2030.
The 2022 Global Real Estate Council Chair states that big tech companies invest around 600 million into commercial real estate proptech.
Talking of India, considering the magnanimous potential in the sector, proptech start-ups and venture capitalists funding them have increased. Two such blatant proptech start-ups are NoBroker.com and PeProp Money.
As the recent news suggests, No Broker.com scooped up to $210 million and has neared the valuation amount of $1.01 billion. These investments are made by venture capitalists like Tiger Global, Moore Strategic Ventures, Elevation Capital, KTB, and Beenext. Thus providing for a vulture firm in the Indian Real Estate Market to rely on.
This seems to make the graph steep higher for the Indian Real Estate Market.
Advancement in Technology
From the perspective of a real estate broker, collecting raw materials, setting up meetings between the two parties, arranging for an apt deal, and analysing/predicting the demands and future aspects of the client, cause errors of function. To do away with these drawbacks, metro towns provide organized and advanced technology. The algorithm set for proptech makes it easier to analyse the particularities of the client in question setting up a stage for the showcase of appropriate choices to meet the demand. Thus predicting future demands becomes apprehensively easy based majorly on the premade choices and google sheet data. The algorithm can be altered at will by the owner of proptech according to the demographic and market run. The issues of inventory management and raw material procurement also get eliminated.
Preference Towards Mid & Premium Segment
After the pandemic, majorly people have had a more introverted lifestyle. People tend to spend more time at home, opting for work from home and young adolescents, unfortunately, have major engagement with their cell phones and gadgets. Thus customer preferences have railed more towards Premium segment homes, housing societies, Plush apartments, and Gated communities. These are difficult to look for in metro towns and advanced cities where areas away from the city centre provide for what remains.
Investment Aspect to Grow
Real estate investments are no longer simply analysed as 'shelter needs. but also as simple tactics of highly funded investment schemes people look for in the outskirts and countryside. For such reasons, people demand low brokerage rates, high rates of return in the future, and most importantly safe investments. Considering what PeProp Money offers, the client also gets home loan assistance, legal assistance, and real estate investment insights, and earns cashback on every single transaction with easily available methods of payment like UPI. Thus setting up a stage for both buyers and sellers. Such schemes make it possible to succeed in the long run when set in metropolitans. So when companies invest they earn a return of exceeding interest than expected. 
Correlating Proptech and Metropolitan Advantages
The presence of a proptech company ensures the visible availability of lands that are better in detail and hence can be matched with the requirements of the general population and the market to characterize it as an area of varied importance and related setup. Thus, smart cities can be planned and developed. An example stands to be GIFT city in Gujarat.
With the rising need for inventory and its significance, the proptech provides for a listed and organized list of inventories and their stakes. This is accompanied by the owner listing by companies like PeProp Money. Hence, providing a shared platform for both buyers and sellers.
With the countrymen settling for digital wallets and net banking, motivating them to invest using those methods assures they can deal with property at their time of interest thus net banking as a method of payment used makes more sense in developed cities.
Conclusion
In the broader daylight, to conclude, Metropolitans, towns, and rural entities have different demographic requirements and accordingly varying tasks to provide for what seems necessary.  According to our stats collected the real estate market in India sums up to USD 1000 billion. However, there remains an extensive gap between the actual demand for real estate and the possible supply amounting to approximately USD 7 million. This gap increases with the fluctuations in the market. Thus developing a huge market for Proptech stands to be one such solution to decrease the gap in the developing economies of current state affairs.
Follow and Connect with us: Twitter, Facebook, Linkedin, Instagram