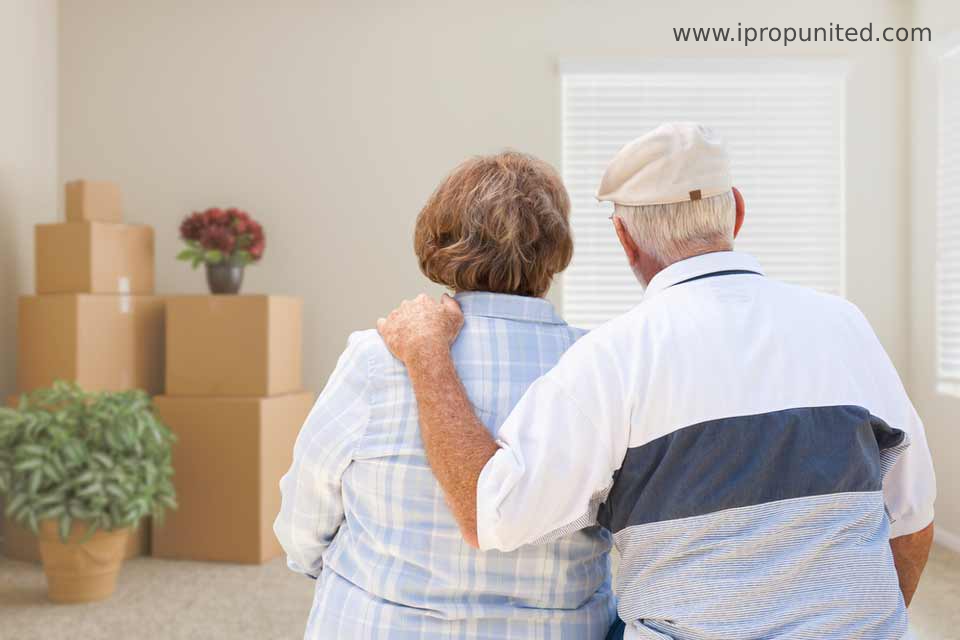 The elderly population of our country is growing at a rate of 3% annually and would reach to 319 million by the year 2050. Today most of the elderly population want to living independently post-retirement due to the big shift to nuclear family concept as well as dismantling of traditional joint family system.
Although there is no age to invest in a property and at the same time it is also advisable to be aware of the implications as well as the technicalities involved in purchase of property. This holds a special reasoning in case of elderly wanting to purchase a home to live in post-retirement.
Due to a shift in preference where the elderly do not want to be a burden to their children and wish to live independently at their own terms, the real estate sector is engaged in providing the solution by bringing up the residential projects dedicated to elderly living or retirement community living.
In our country, an individual above the age of 60 years, who is either actively working or not, comes under the category of senior citizen. A clear distinction is made in respect of age to consider an individual as senior citizen of the country.
The new residential establishments being constructed has many 'elderly-friendly' features and facilities making the lives of senior citizens comfortable and hassle free.
What are the must have features in a senior citizen /retirement community living?
The establishment must have senior-citizen-friendly features namely safe premises, in-house housekeeping services, emergency health care services and medical assistance to name a few.
The design aspect of the building plays a big role in making living easier for the elderly by way of including wide hallways with flat passageways to accommodate wheelchair access, skid-free floors, continuous grab rails etc.
There are amenities and facilities for recreational and group activities, along with concierge services that assist with paperwork, bill payments, hiring on-demand services, lounges, clubhouse, laundry and cafe services.
Price Range
The homes built keeping in mind the elderly occupants are available from Rs 10 -20 lakh in low income range, from Rs 25-50 lakh in middle income range and goes up to Rs 2 crore or more in premium category in metro cities like Pune, Delhi/NCR, Goa, Chennai, Jaipur, Puducherry and Coimbatore.
Important aspects to consider before buying property as a senior citizen
Age of the buyer
As we age it may sometimes get difficult to take care of the basic daily needs, therefore, if you are a senior citizen and you are not in the prime of your health, then you may want to select a retirement home which assures to take care of you 24*7. However, if you are in pink of health and feel that you can independently take care of your basic needs, then you can even consider purchasing a property in a regular housing societies as well. Friendly neighbors and good samaritans generally come forward to lend a helping hand in case of distress and emergencies.
Availability of healthcare & infrastructure
It is highly preferable to look for a property that is in close proximity to medical facilities of the area in case of health emergency. Many elderly-friendly housing societies have ambulance on wait at all times and the property should be connected with roads for better movement.
Peaceful surroundings
The neighbourhood and the surroundings must be such that facilitates peaceful living. The elderly may not appreciate a place constantly bustling with hyper activity or loud get-togethers occurring frequently. If you like to enjoy your peace and quiet then you may want to opt for a home or facility situated on the outskirts of the city. Or the one that offers quiet and peaceful surroundings.
Timely planning
It is not easy for a senior citizen to get a home loan from a lending institution if compared to a young working professional. Nevertheless, with robust financial planning at the right junction in life can help you invest in a home at later stage of life.
Also, if a senior citizen receives a regular pension then in that case banks do offer home loans for maximum repayment duration of 15-20 years or 70-75 years of age, whichever comes first. Many nationalized banks like SBI, PNB, LIC and others offer home loans to senior citizens starting from Rs 5 lakh to Rs 25 lakh a few others can go even higher.
Social phenomenon
Purchasing a home in residential projects specially built for senior citizens or retirement community living is a trend that is catching up fast among the city dwellers. It helps in reducing the impact of loneliness and also provides support for comfortable living in the golden age.
To sum up the above, investing in a property in your elder years is a step in the right direction if planned correctly and with updating oneself with the required information one can arrive at the correct decision since each one has the right to live the life with dignity, peace and happiness.
Follow and Connect with us: Twitter, Facebook, Linkedin, Instagram