On Wednesday, The Forest Department and the Municipal Corporation of Faridabad demolished two illegal farmhouses in the Aravalis in the Ankhir Village.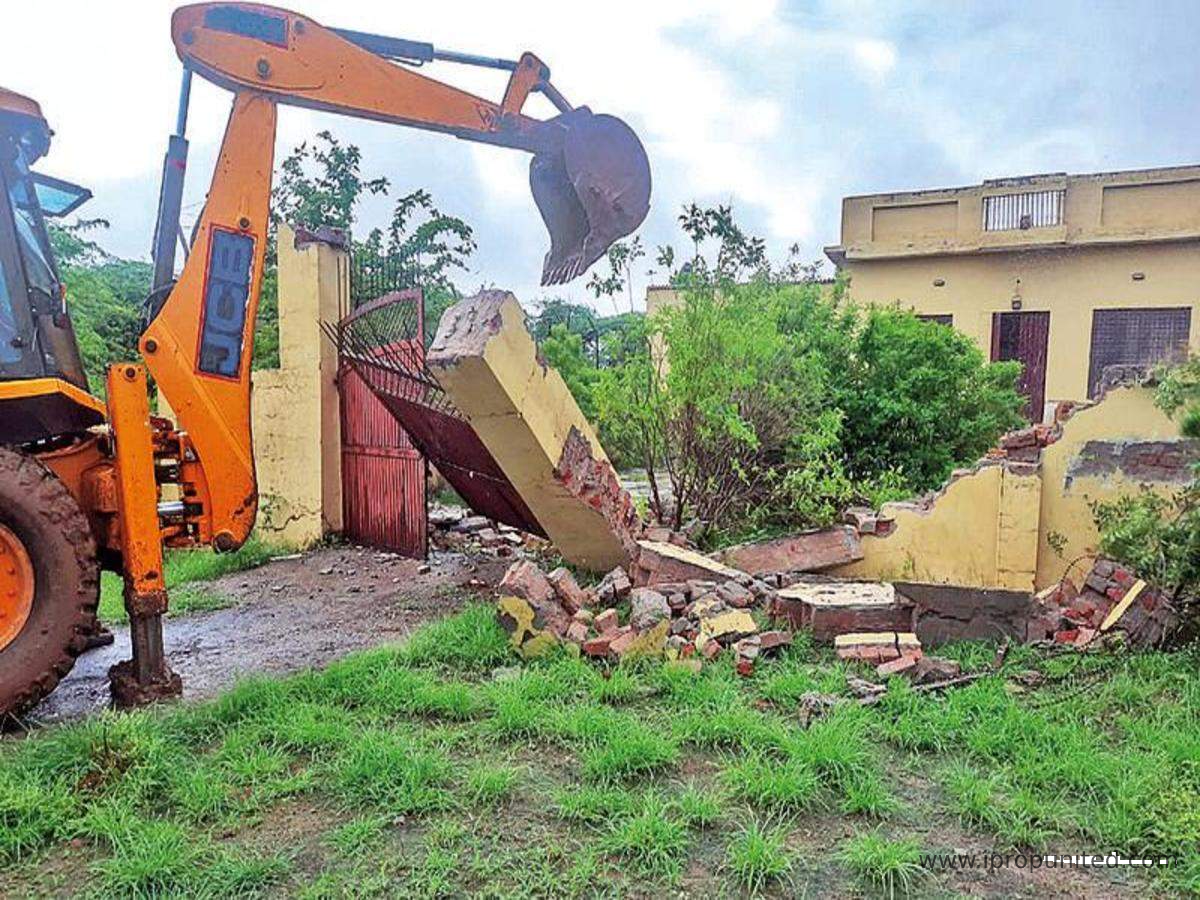 Since March 2021, around five illegal farmhouses have come up in the Ankhir village and about 25 acres of the total forest land has been intruded upon in Aravali, Faridabad. The Forest Department along with the Municipal Corporation of Faridabad (MCF) razed down two illegal farmhouses in the Ankhir Village. This area falls under sections 4 and 5 of the Punjab Land Protection Act, 1900 hence no non-forest activity is permitted here.
On July 23, the Supreme Court ordered MCF not to allow any illegal structures being erected in the Aravalis including farmhouses, commercial establishments or religious structures. The demolition drivewas carried out after the SC orders and the department razed two illegal structures earlier this week in the same area.
In an interview with the Economic Times, Faridabad division forest officer Raj Kumar said, "We have been carrying out demolition in Ankhir at present. Some illegal structures had come up in the Aravali area in the past few months. The demolition drive is being carried out jointly by the forest department and MCF. We will raze more illegal structures in Ankhir in the coming days."
According to the Forest Department, this is the same area where a forest guard was allegedly thrashed by some men in July last year. The forest guard was on a patrol for inspection of the forest area in Ankhir where he noticed a wall had been constructed illegally. A group of men carrying sticks chased him and thrashed him while he was trying to taking photos of the wall. On November 11, 2019, FIR had also been filed after the complaint made by the forest department about a similar incident.
Last year, the district Magistrate of Faridabad had ordered twice to demolish all illegal structures in Ankhir. As per the report of the Forest Department, 15 new sites had been found which were illegally occupied and structures been constructed.Most of the encroachments were found in Ankhir, Badgal and Mangar. According to the sources, earlier a MCF Commissioner had prepared a list of 144 illegal encroachments in Aravali three years back. The Forest Department as per their survey also shared a list of encroachments over 500 acres by about 92 individuals.
These list by the forest department has been sent to the district administration to take further action, however, no major action has been accounted yet.
First Published by: Ipsita Pati
First Published on: Aug 12, 09:44 IST