On Wednesday, the bulldozers of Lucknow development authority returned to action, razed illegal structures, and reclaimed government land worth Rs 60 crore in the city.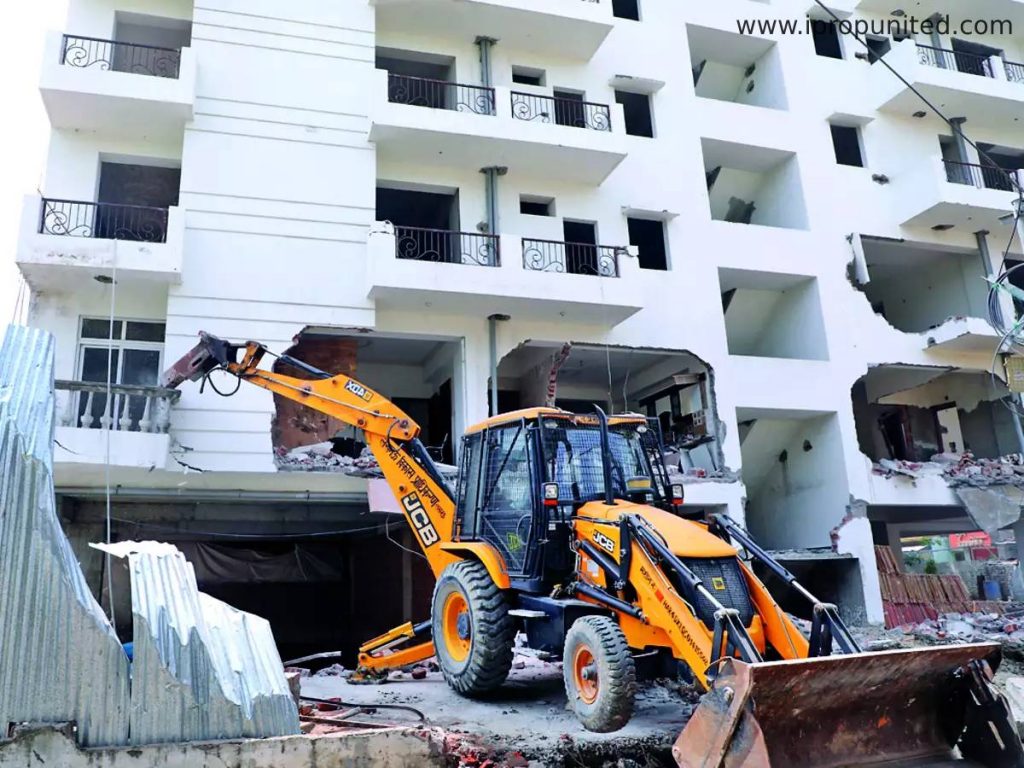 A pair of bulldozers pulled down six-floor tall under construction illegal residential apartments on Nazul land at Prag Narayan road. The building had a basement also.
LDA officials said that construction on 2,800 sqm land was going on since 2016 without the approval of its map from LDA, following which an FIR was lodged.
Several notices were served to Sayem Yazdani, owner of real estate firm Yazdani Infracon Private Limited, to stop the illegal construction in vain. "Several opportunities were given to the builder to present evidence that land belongs to him, but he failed to present any so his appeal against the demolition was rejected," said an official.
The land recovered by LDA is worth Rs 60 crore.
Similarly, LDA sealed an illegal 300-sqmtr basement constructed in Daulatganj area by Abdul Salam Khan.
In Kanchal Market, Chowk, the bulldozer demolished illegal construction of shop extensions encroaching footpath, public toilet and common road.