On Wednesday, state-owned NBCC said that SBICAP Ventures has approved to support Amrapali Group by providing Rs 650 crores for completing six projects of erstwhile Amrapali Group in Noida (UP). In 2019, Supreme Court mandated NBCC to complete various stalled projects of Noida and Greater Noida. Presently, these projects are under the Receiver appointed by the Apex court.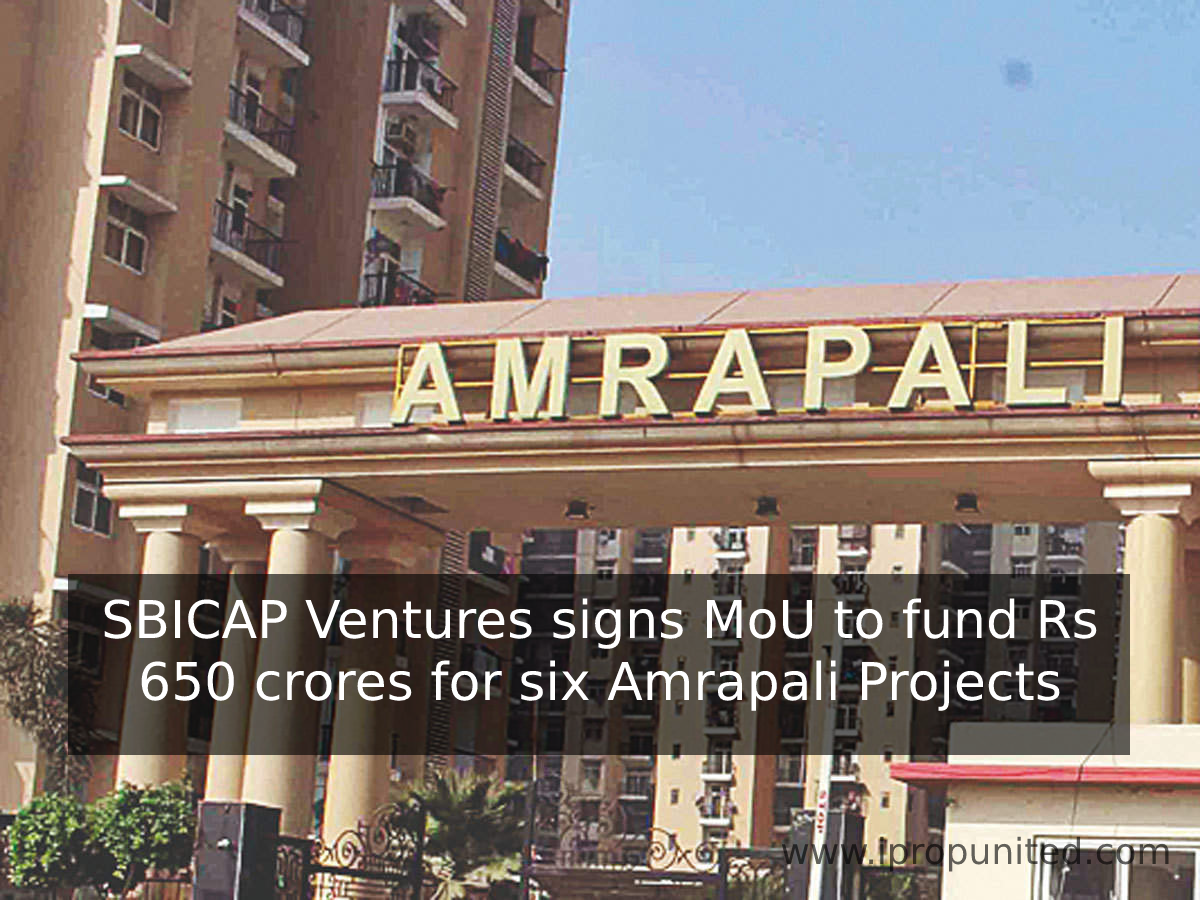 SBICAP Ventures Ltd is managing the government's special window fund of Rs 25,000 crore to revive stuck housing projects. On August 4, it has also signed an MoU with Court Receiver for infusing Rs 650 crore in six stalled projects of erstwhile Amrapali Group at Noida and Greater Noida (UP), officials said.
According to the MoU, the funding will help in paving the way in completing as many as 6,947 homes.
In the worst conditions of the Covid-19, some of the projects were hampered due to slow inflow of funds and inconsistent working due to the lockdown. The funding is for the projects: Silicon City-1, Silicon City-2, Crystal Homes, Centurian Park-Low Rise, O2 Valley & Tropical Garden. The execution work of these projects was hindered by the slow inflow of funds and discontinuity caused by Covid-19. The funding provided by the SBICAP Ventures will expedite the work and aim to complete the stalled projects timely.
"The initiative got cemented under the able guidance and directions of the Supreme Court of India and Ld. Court Receiver R Venkataramani, Committee members- Ravi Bhatia (Forensic Auditor), DK Mishra (Chartered Accountant), and Pavan Agarwal (Forensic Auditor appointed by the court) as well as the team of NBCC under the leadership of CMD, NBCC PK Gupta," the statement said.
On July 23, 2019, the government also presided over the errant builders and ordered the cancellation of the registration of the Amrapali Group under the RERA law of real estate.
The court also directed NBCC to complete the stuck projects of the group timely.
In the 2019 order, the court also directed the centre and the states to ensure that all the projects of real estate are completed timely and as contemplated in RERA, and homebuyers are not included in any malpractice in the whole process. Also, it had ordered the Noida and Greater Noida Authorities to give the certificate of completion to the homebuyers of Amrapali Group who are already living in various projects.
Follow and Connect with us: Twitter, Facebook, Linkedin, Instagram