DTCP took major action against illegal buildings in the residential block of DLF-3. Illegal construction continues to be a major issue for residents living in DLF-3 for over a decade now.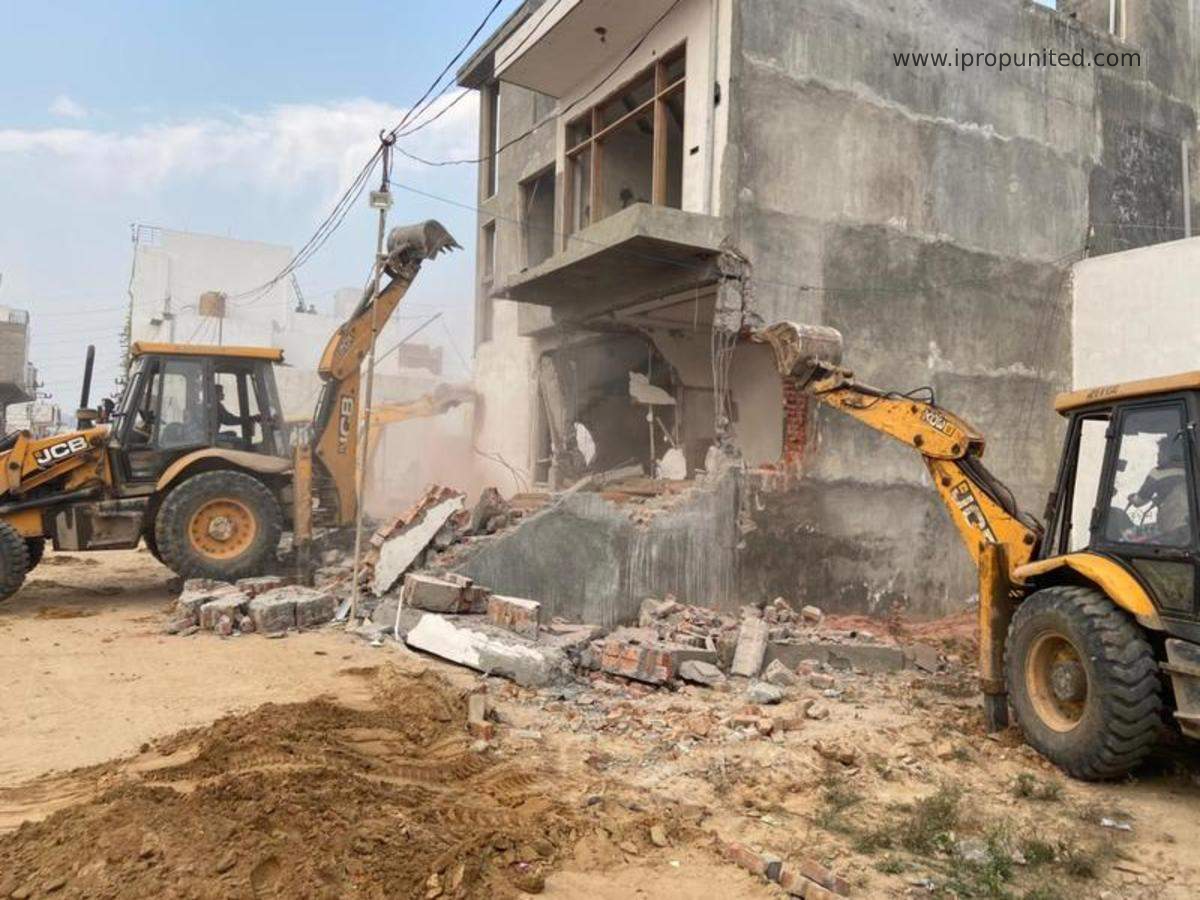 Gurugram: With the help of a drone and 100 policemen the enforcement department of DTCP demolished illegal floors of 10 buildings and 12 shops in the DLF-3 U-Block colony on Thursday.
According to DTCP officials, this is the biggest action taken by the DTCP against the illegal buildings in a residential block of the upscale licensed colony. The unauthorized construction in DLF-3 is a major issue for residents living in the colony.
The department directed the property owners to submit their consent of illegal removal of structures that are in violation of construction norms by this Friday.
TOI on September 6 reported that the DTCP department found 1000 buildings in three blocks of DLF-3 that violates the building norms sanctioned by the Gurgaon authorities. In a DTCP report, the buildings constructed on these plots are for economically weaker sections, but owners of these buildings added illegal floors and carried out unauthorized construction after getting occupation certificates from the authority.
The drive was supposed to start at 10 am on Thursday but was delayed for a couple of hours due to rain. Around 300 locals gathered and resisted the drive when the enforcement team arrived at U-block with a drone and 100 policemen. The police had to control the crowd to clear the area of demolition.
District town planner (enforcement) RS Batth led the drive and said they got numerous complaints of illegal constructions in the area. "We carried out surveys and found that many property owners have illegally constructed floors and extended balconies and staircases in gross violation of the Haryana Building Code, 2017," he said.
Block S, U, and V were found to be illegal as the owners of these plots used 100% of the space, and constructed six to seven floors violating regulation of building plans. Some owners even combined two or more plots to construct commercial spaces like offices, shops and eateries.
The town planner said the enforcement team took down 10 under-construction buildings which were found in the survey. "A team of 50 labourers demolished the internal walls of the illegal floors, after which they were sealed," said Batth.
Assistant town planner Ashish Sharma said 12 shops were also demolished as shops were illegally constructed on residential plots. "The drive will continue in S, U and V blocks. We have got strict instructions from the higher authorities to check illegal construction and initiate action against violators," he said.
Meanwhile, the residents living in DLF-3 supported the drive. A resident said," We are happy that DTCP is acting against unauthorized construction. But repeated action is needed to check the menace as it is causing huge inconvenience to us".
Published by: Rao Jaswant Singh
Follow and Connect with us: Twitter, Facebook, Linkedin, Instagram