Community living is a new home concept for young professionals who need high-class amenities, social atmosphere and low rent.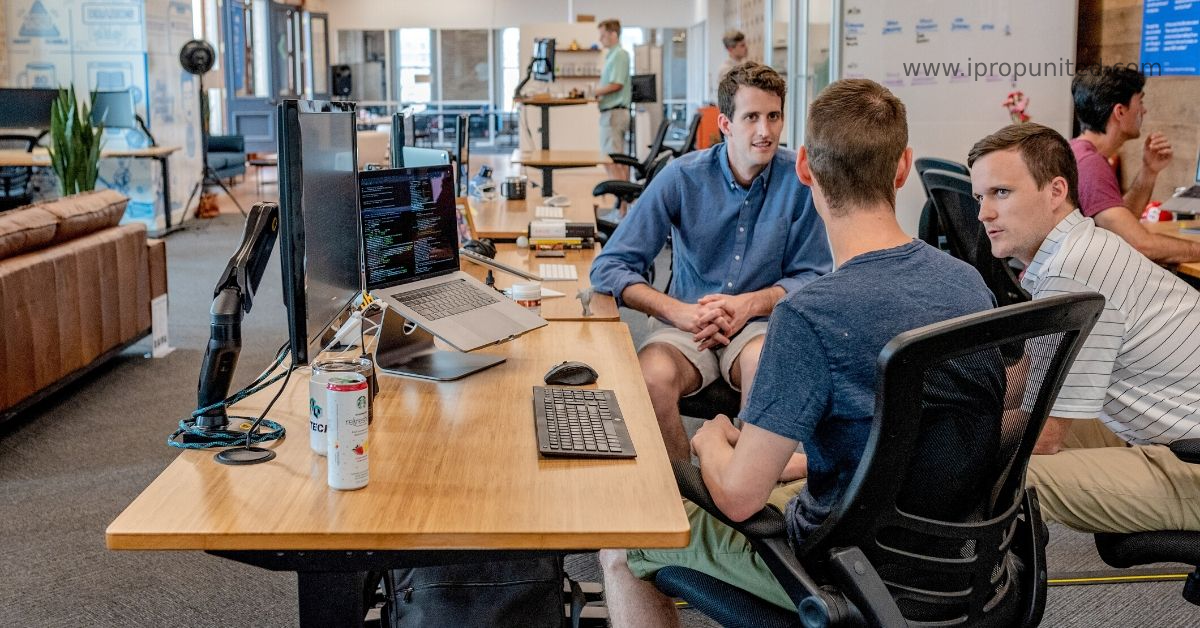 Chennai: When a Mumbai based young professional Mamta Solanki shifted to Bengaluru in 2019 for her office work she shared a flat with other women. However, due to the Covid outbreak, they had to move out. For this inconvenience, she then decided to try co-living. As a result, not only does her expense halved, she also got to live a better standard of living.
"Earlier, I had to pay 15,000 for just rent and maintenance. Now I pay half the amount for a twin sharing room in a furnished 2BHK, which covers electricity, water, a fully stocked kitchen and access to a vibrant community of young professionals," she says.
In India, co-living facilities became popular a few years ago. These facilities are specifically designed to cater for students and young professionals. Co-living facilities start from monthly rent that ranges from Rs 10, 000 to Rs 20, 000 which generally covers water charges, electricity, wifi, housekeeping, common area and other amenities. These facilities don't have restrictions like PG and there are no issues with apartment maintenance. Though the rental sector did take a hit in the pandemic, now co-living spaces are in demand as people return to their offices.
Rahul Baliga, the co-founder of Bengaluru-based FF21 which was established in 2017, says, "People want to move away from the traditional PG accommodation as they find it restrictive and not up to their standards of hygiene. Also, they offer no spaces to socialize."
Today, FF21 have eight buildings with 1, 100 beds each. "Each building has tastefully done common areas — lounge, dining rooms, home theatre, game room, terrace as well as little nooks to chill," he says, adding to that. "We are seeing 10%-15% growth every month since May."
Convivo is a marketplace for co-living properties where other companies can attract customers by listing their properties on the site. Co-founder of Convivo Priya Altri says, "Our clients are mainly students and single working professionals. People are looking for flexibility in their living arrangements; many want to take it up for just a month or two."These facilities make sure staff is vaccinated and even ask occupants to present their vaccine certificate before shifting.
Abhishek Tripathi, co-founder of Settl launched in August 2020, which has 13 properties in Bengaluru and Hyderabad, their goal is to make living easy and convenient. "People move to cities for work and renting an apartment means paying security deposits. Also, they don't want the hassle of doing household chores," he says.
Casa Grande launched Staylogy has 11 fully furnished 5 BHK villas located in Chennai's Perungudi area. The assistant sales manager of Staylogy, K Dharaneshwaran says "Since it is a gated community, residents have access to the gym and swimming pool."
According to a recent survey by Colive, the demand for private space and studio apartments has seen an exponential rise due to people preferring health safety. The survey done on 20,000 shows 91% of occupants prefer to live alone as compared to shared living—82% wants one bedroom or studio apartment, and 61% prefer private rooms. 39% of people still prefer shared living as it helps them socialize with others.
The rent of these facilities depends on the number of people living in a room. "The monthly rent is 10,500 for four-sharing and includes electricity charges, Wi-Fi, and housekeeping. For single sharing, it is 20, 500," says Dharaneshwaran. "They have to pay a month's deposit and give a month's notice." A bed in a studio apartment in Settl is 11,000 per month.
Women are actively choosing these facilities—a company like FF21 has 56% men and 44% women while Settl has 60% men and 40% women using the service. These properties have the provision of separate men and women floors with access controlled systems and CCTV cameras. Co-living helps foster a sense of community "After experiencing lockdown and loneliness, people feel the need for it," says Tripathi. "We have set up co-working spaces where people can network."
Settl has also launched initiatives such as— jamming sessions, barbecue nights and boot camps for professionals to bring residents closer to the space. Recently, the company did one on one personal wealth management session and fitness activities such as Zumba and cycling events. Moved from Jaipur to Bengaluru for work, Hitesh Hingorani says he likes the facilities. "It has a workstation, game room with TT and pool tables, so it's a big draw for young people," says the 24-year-old software developer.
Published by– Priya Menon