An inquiry team put up together by deputy commissioner Nishant Yadav inspected Tower-D of Chintels Paradiso on Sunday. The IIT team inspected Tower D, which caved in last month and it looked for structural defects, if any.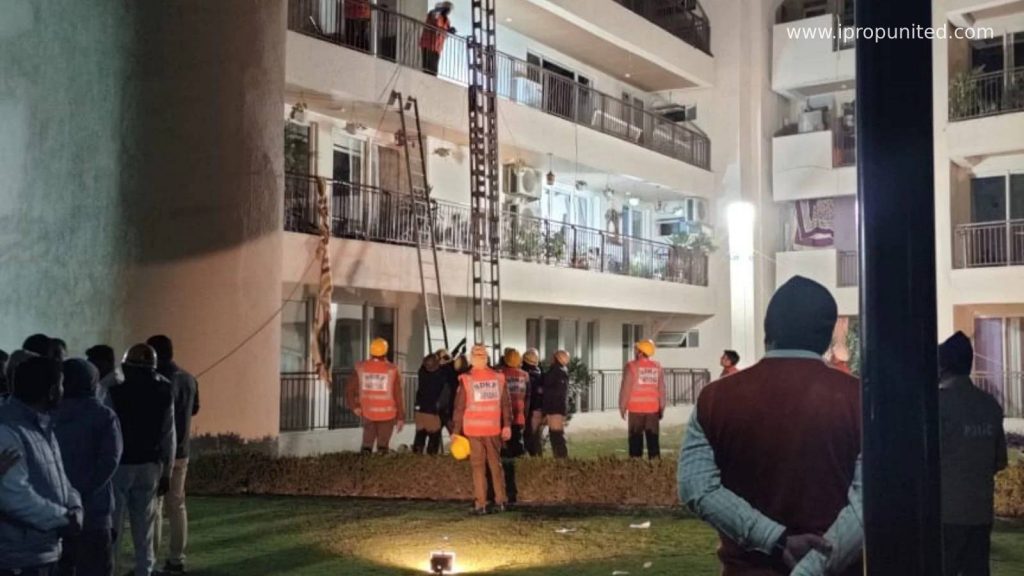 A three-member technical team from IIT-Delhi visited Chintels Paradiso in Sector 109 in Gurugram, where a vertical collapse of five living rooms led to the death of two residents last month.
The team will be making more such visits to the society spread over the next two weeks. The technical team, led by Professor Sashank Bishnoi, on Sunday inspected Tower D, where the cave-in took place, and looked for structural defects, if any.
Members of the inquiry team constituted by deputy commissioner Nishant Yadav were also present.
"The team inspected the towers along with additional deputy commissioner Vishram Kumar Meena and other officials. They were there to ascertain if there were any structural defects or if the repair work on the 6th floor caused the collapse of ceilings". He also added the officials spoke to residents of towers E, F, G and H, who have expressed safety concerns after the cave-in.
Meena, who is heading the inquiry committee, said the IIT team asked residents about structural defects in their flats and whether they had any photographs or documents related to them.
"We shared with the team some drawings and documents related to the structures that were sourced from the developer. The team will examine these documents and plan another visit accordingly," he said.
The inquiry team has already served notices to the developer and other persons concerned and asked them to get their statements recorded. The IIT team will only be concerned with the technical aspect of the probe.
Rakesh Hooda, the RWA president, said: "The IIT team inspected the flats in Tower G as well. We have shared our inputs with them and we hope the interim report will come out soon for deciding the further course of action. The residents should be involved with the inquiry process."