Real estate experts are optimistic about the residential housing market, foreseeing that sales will confidently exceed last year's numbers. This positive outlook is attributed to the real estate market currently being in the midst of a productive cycle, according to industry observers.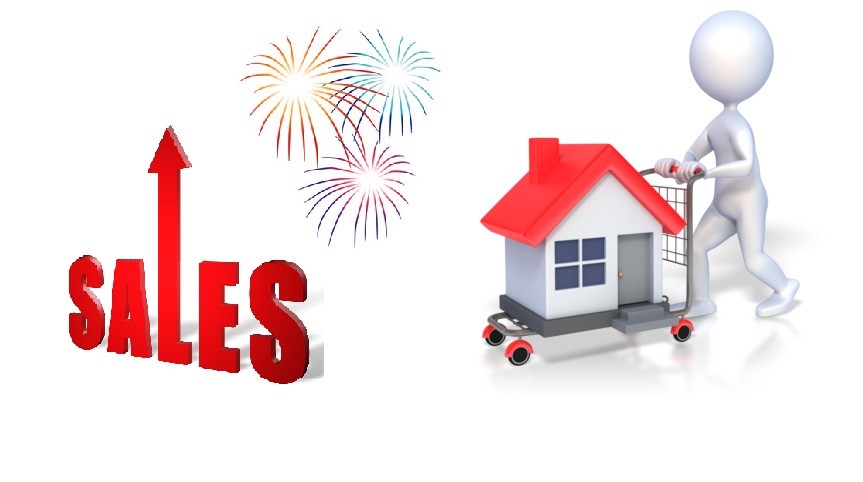 The housing market is anticipated to witness a surge in sales in 2023, surpassing last year's figures, driven by stable interest rates and the festive season sentiment. The desire for homeownership, aspirations to upgrade, and the continuation of steady interest rates contribute to this positive outlook. According to the India Market Monitor Q3 2023 report by real estate consultancy CBRE, residential sales in the second half of 2023 are projected to break a three-year record, exceeding 1.5 lakh units. The report highlights a 5 percent annual growth in overall residential sales across different price categories, totaling over 2.3 lakh units from January to September.
Luxury housing, priced at Rs 4 crore and above, experienced robust sales momentum, with a notable 97 percent year-on-year increase during January-September 2023. Delhi-NCR, Mumbai, and Hyderabad emerged as the top three markets, jointly accounting for nearly 90 percent of luxury housing sales in the top seven cities.
JLL, another real estate services company, predicts robust sales in the current quarter, expected to surpass the 2.15 lakh units recorded in the previous year. The Residential Market Update – Q3 2023 by JLL India reports 1.96 lakh units sold in the top seven cities during the first nine months of 2023, representing almost 91 percent of last year's total sales.
Despite challenges such as geopolitical events, a somewhat weak global economy, and higher domestic home loan interest rates impacting demand in the lower-end housing segment, the mid- and high-value housing segments are thriving nationwide. Vivek Rathi, National Director of Research at Knight Frank India, attributes the thriving housing market to economic strength, heightened consumer interest in homeownership, moderate property price growth, and improved mortgage accessibility.
As the festive season unfolds, developers and financial institutions are offering incentives such as discounts, flexible payment options, and reduced floor rise charges to attract buyers. Colliers' analysis indicates that close to 40 percent of annual residential unit sales occur in the last quarter of the year, particularly during the festive season when attractive offers abound. According to Badal Yagnik, CEO of Colliers India, industry consensus suggests that 2023 housing sales are likely to reach 20 to 30 percent higher than 2022 levels.
Pankaj Kapoor of real estate data analysis firm Liases Foras expects robust housing sales during this festive season, with both sales and new launches seeing an 11 percent increase. The overall sales velocity is reported to be better than last year, driven by the aspiration for homeownership and the need for upgrades. As per Kapoor, the residential market, having achieved 9 to 11 percent growth last year, is expected to witness a growth of 11 to 15 percent this year, reaching around Rs 4 lakh crore in sales on an all-India level.