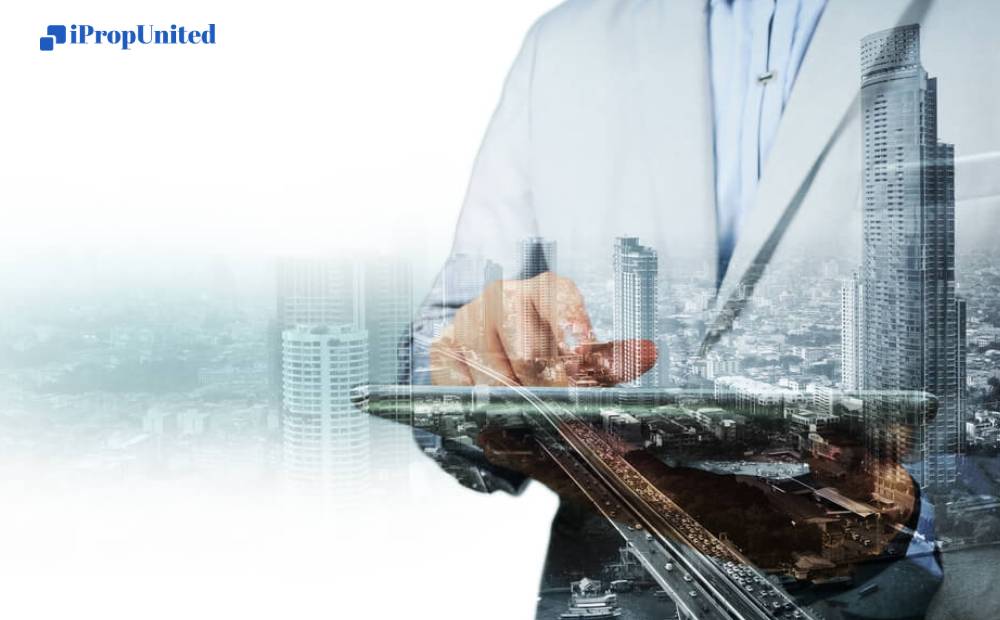 In the last one decade, the real estate industry in India has evolved greatly. Technology has become a vital part and hi-tech innovations have found their way into the sector. Most of the start-ups are making prominent use of technology and bringing a digital transformation and real estate is seeing its fair share of change. The integration of technology into real estate has brought a new term doing circles in the industry, PropTech and technology support is taking a competitive form here.
Digital platforms to service home buyers, real estate brokers or even potential investors are influencing the property buying and selling business. The new generation of tech-savvy and educated citizens are the ones who keep the online portals to constantly evolve to offer the services which were nonexistent just a few years back and is therefore changing the whole stance of the Indian real estate business.
With the advent of digital medium, searching property online, virtual site visits, lead management, payments in real estate, investment in real estate etc. has become so much easier. There is something in store for everyone be it builder, buyer or channel partners.
1.NoBroker
NoBroker is a disruptive brokerage-free real estate portal that enables rent/buy/sell transactions by eliminating the middleman. The platform helps to address the gap of information that the Indian homebuyer has to face in the real estate market. It connects property seekers with property owners leaving the middleman out. Earlier the agents had a strong hold in this area and every deal used to happen only with the help of the intermediary and it used to cost as much as 1-2 months of rent or 4% of transaction amount as brokerage paid by either or both sides namely buyer and seller.
Property owners can list their properties on the portal by providing necessary information such as address, location, pictures, area, prices, and more. NoBroker platform also provides an option for online rent payments; generating rent receipts, and so on. This mobile app is available on both Android & iOS devices.
2. PeProp.Money
PeProp.Money is a banking integrated digital platform providing business solutions to real estate. This disruptive platform will ease digital payments and financing options – Home Loans and Home Equity. The banking integration will facilitate those seeking home loans or loan against property by identifying the best lending partner, online login of loan application, documentation, sanction and final disbursal at attractive and competitive interest rates.
PeProp.Money is also India's premier Real Estate Business Networking platform where builder and broker can connect to do business and can benefit from the other's strength. Even the bankers, investors and fund managers can be benefitted with the networking and banking for generating revenue.
There are plentiful reasons we see this startup making it big in recent times to come:
Business Banking- No limit virtual account with free premium debit card
Digital payment and Financing options- Home Loans and Home Equity
Biggest RERA registered broker network
Free information about thousands of projects from pan-India
CRM for end to end lead management and more.
3.Housing.com
Housing.com is a Mumbai-based real estate search portal that came into business about nine years ago which allows its customers to look for housing based on geography, number of rooms and other filters. It is a map-based verified residential property listings platform showcasing properties such as apartments for sales, rentals, lands PGs, hostels, and so on. This platform connects brokers or owners to property buyers. The company has 6,000 brokers and serves 40 cities in India. The company has mapped approximately 650,000 houses in India.
Housing.com lists properties submitted by users, either brokers or owners on an interactive map. Search results are filtered by available rooms, lifestyle ratings, child friendliness index (CFI) and area-based pricing.
4.Square Yards
Square Yards is India's leading integrated platform for Real Estate & Home Loans and is one of the fastest growing Proptech platform in UAE, Middle East, Australia and Canada. The portal facilitates the full real-estate journey from search & discovery, transactions, home loans, interiors, rentals, property management and post-sales service. It offers a fully integrated network of 500+ partner real estate developers, 150,000+ Agents and 100+ banks & NBFC to the final buyers.
There will be a dedicated relationship manager to assist throughout the deal. The online platform offers various tools such as property price heat maps, algorithmic recommendation engines, property comparison, and project comparison tools.
Square Yards platform is also building B2B disruptive SaaS platforms for stakeholders such as Developers, Banks and Channel Partners.
5.NestAway
NestAway is a real estate tech start-up and is an online marketplace to book rental properties. The platform manages the owner's properties and enables users to rent houses. Tenants in these houses can also avail NestAway's services from time to time for household repairs and maintenance at an additional charge. The users can register and look for desired properties by applying the location filter and booking the desired properties through this platform. Its mobile app is available on both Android and iOS devices.
NestAway is India's fastest growing "managed home rental" company attempting to provide better rental solutions via design and technology.
6.PropTiger.com
It is an online real estate advisory startup with pan-India presence having headquarters in the National Capital Region of Delhi (NCR). The company focuses on property advisory and loan advisory. PropTiger.com operates by listing residential real estate property, which are classified as new, resale, under construction or upcoming apartments, villas and plots. Properties within an area are compared according to their livability and safety scores and users have the ability to filter out properties based on price variations and readiness.
Since its inception in 2011, PropTiger.com has been slowly changing the way people buy homes in India. PropTiger.com lists real estate properties across India and has 18 offices in 9 different cities.
PropTiger.com allows users to visualize properties in 4D, see and sort properties near them and visualize the future development trajectory of localities. PropTiger.com is the first Indian real estate portal to launch a feature, City Master Plan that helps users to visualize the master plan of cities on the map.
Follow and Connect with us: Twitter, Facebook, Linkedin, Instagram